Check out these archival photos from 150 years of U of T convocations
By David Lee and Geoffrey Vendeville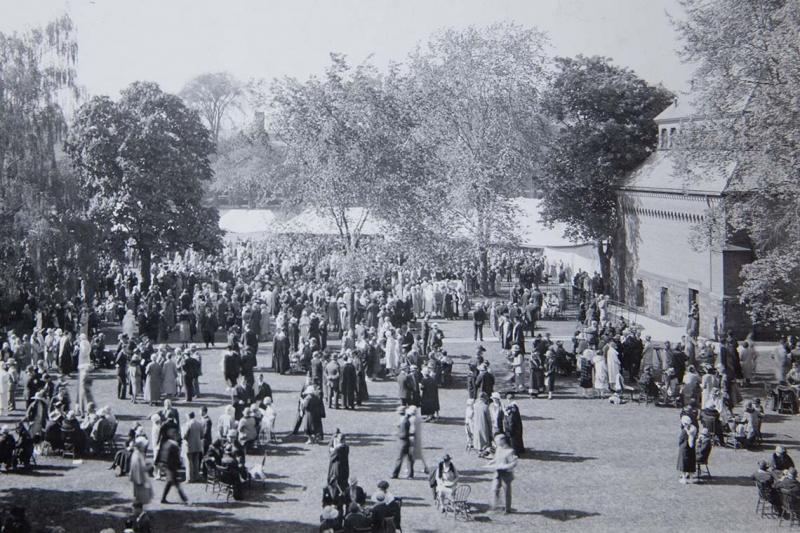 A garden party for convocation in June 1926 (courtesy of University of Toronto Archives)
---
In just a couple of weeks, the University of Toronto's front campus will be crowded with people hugging, high-fiving and snapping selfies to celebrate convocation. They will be continuing a long tradition enjoyed by countless students and their families as they mark a significant milestone.
U of T photo/video coordinator David Lee and archivist Marnee Gamble dug up some special moments caught on film between 1870 and 2000. Some of the photos are clearly of their time, but if they weren't in black and white, others look like they could have been taken just last year. 
Here's a few snapshots of U of T convocations past: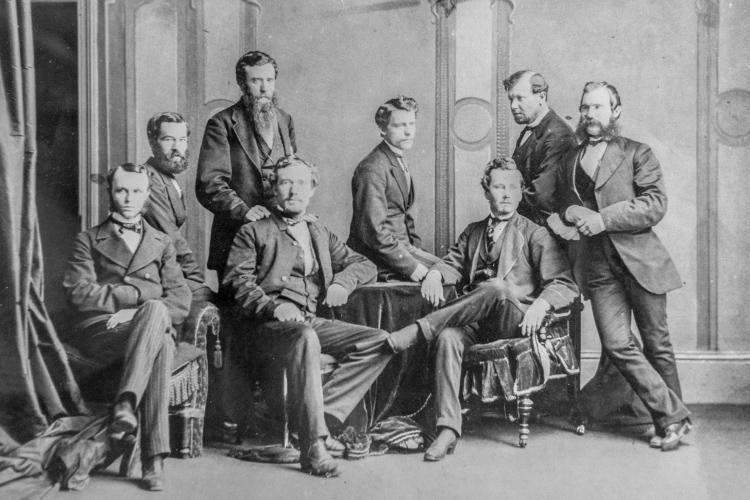 U of T has been training medical doctors since 1843. Much more than the fashions have changed since 1870-1871, when this graduating class of what was then known as the Toronto School of Medicine posed for a picture. 
The graduates above are, from left to right, G.W. Jackes (BScMed 1872, MD 1888), S.R. Richardson, J. Donaldson, W.M. Forrest, G.H. Cowan, C.Y. Moore, R.H. De La Matter (BA 1968 UC, BScMed 1971), and A. Taylor.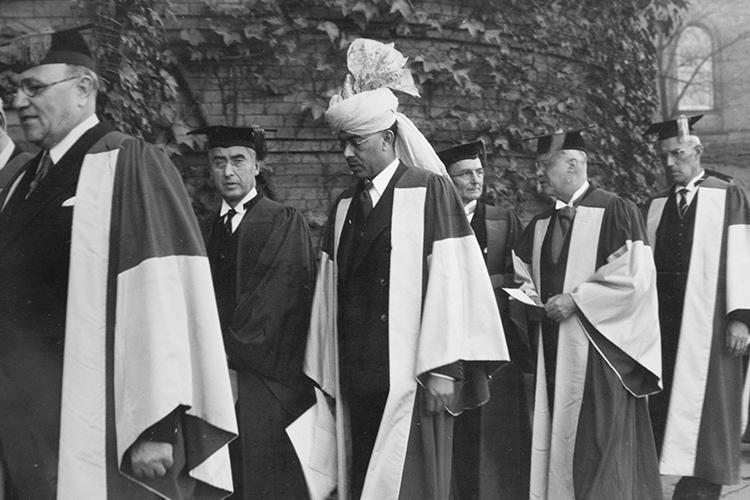 An unidentified man wearing a turban walks past the ivy-covered walls of Convocation Hall before a graduation ceremony in 1938.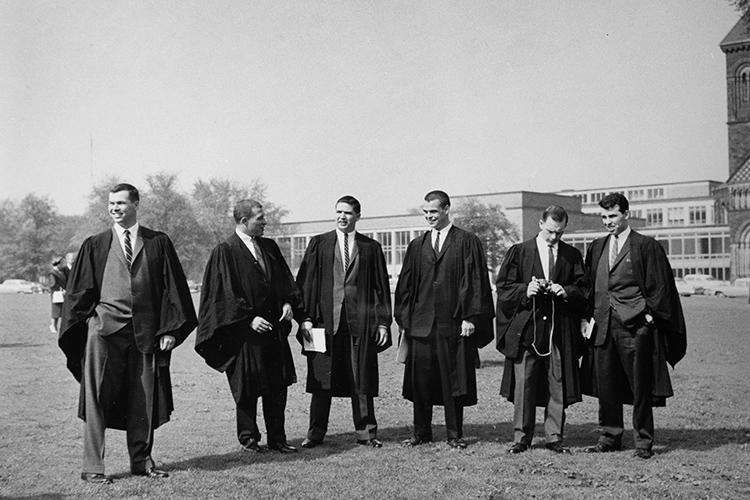 A group of graduands gather on the front campus just before convocation in 1960. The Sigmund Samuel Library behind them (now the Gerstein Science Information Centre) was the main library on campus until Robarts was built in the 1970s.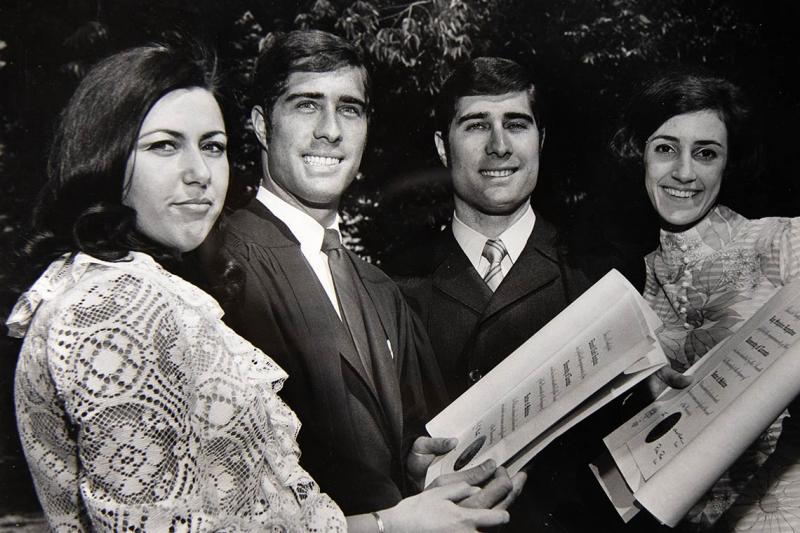 Twins Edward and Jay Keystone (both BSc 1965 UC, MD 1969) (centre), after receiving their medical degrees at the 1969 convocation. Both went on to become professors at U of T. Edward is a rheumatologist at Mount Sinai Hospital and the director of the Rebecca MacDonald Centre for Arthritis and Autoimmune Disease.
Jay is a staff physician on the Tropical Disease Unit at the University Health Network and a renowned expert in infectious diseases. He's done field work in Africa, India and South America, and he was appointed a member of the Order of Canada in 2015. 
"Hard to believe we got through medical school!" Edward joked in an email to U of T News.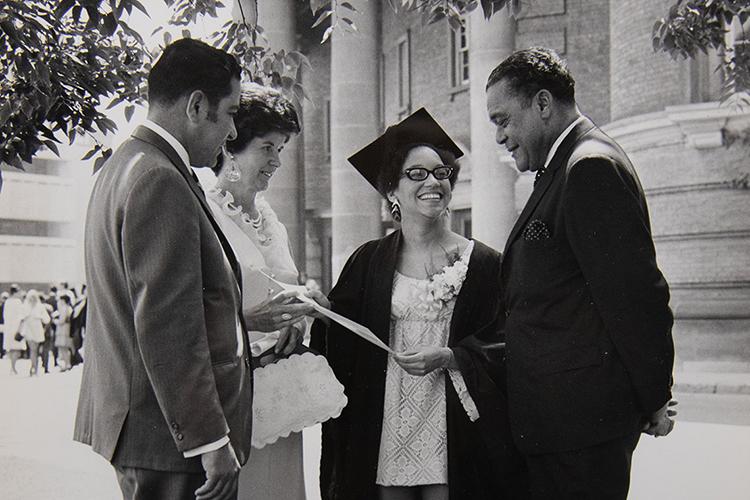 Eleanor Phillips (BA 1970) shows the acting high commissioner for Jamaica, R. Aston Foreman, her B.A., which had just been conferred at a June 1970 convocation. Phillips is the daughter of Rowland Phillips, the first chief justice of Jamaica post-independence. Because they couldn't attend their daughter's convocation, her parents were represented by Foreman and Danny Powell, resident manager in Canada of the Jamaica Development Bank.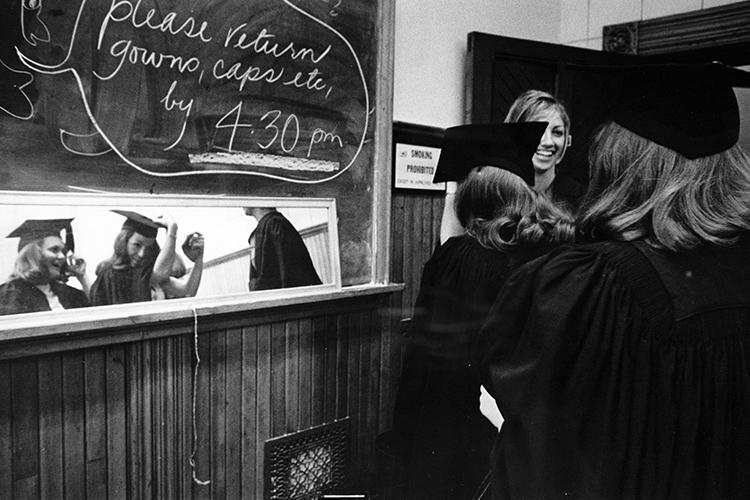 An unnamed graduand adjusts her mortarboard before the traditional procession from University College to Convocation Hall in 1970.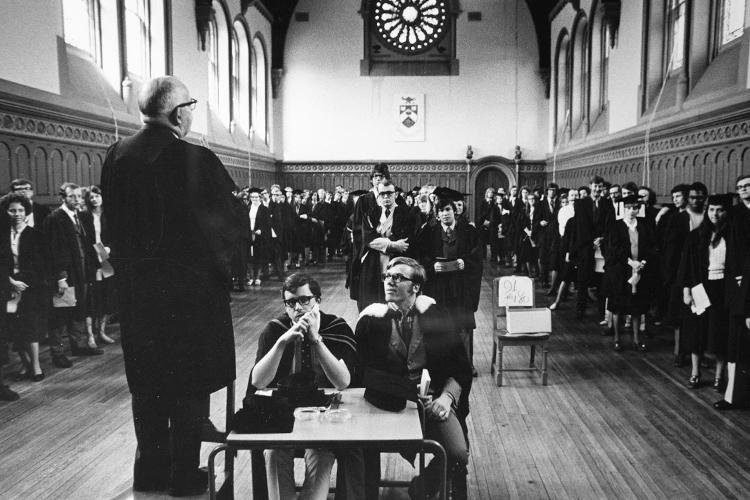 A convocation marshal addresses graduates in University College's West Hall in June 1971. The role of convocation marshal still exists today – and it's no easy task. "We need to keep the graduates manageable and happy at the same time," marshal Paul Babiak (BA 1995 TRIN, MA 2005, PhD 2015) told U of T News in 2016.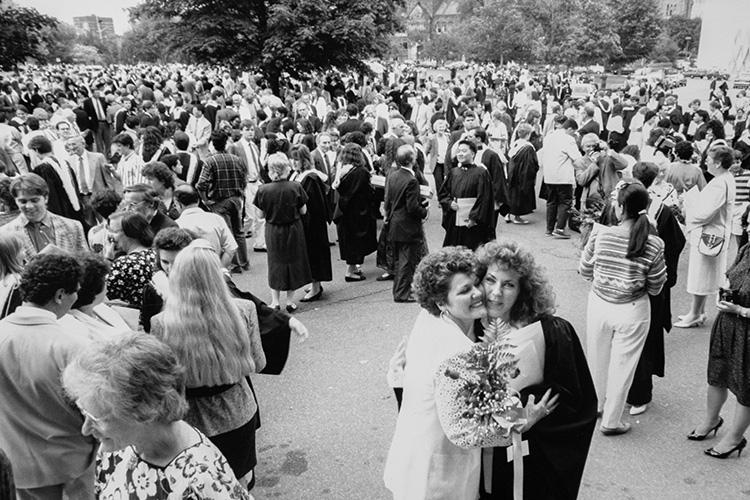 In June 1990, when the likes of Madonna, Roxette and New Kids on the Block topped the Billboard charts, graduates and their guests gathered on front campus for celebratory hugs and pictures.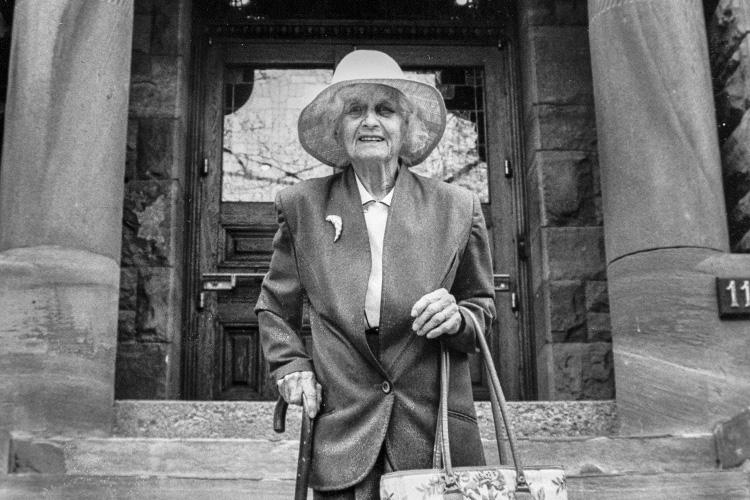 Claire Stephenson (BA 1995 WDW), 87, stands for a portrait outside Woodsworth College before convocation in 1995. She completed a B.A. in the spring.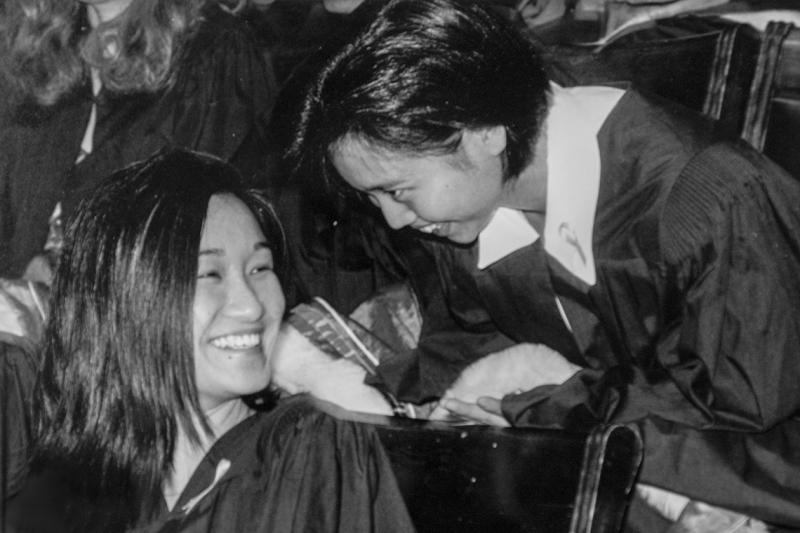 Two graduands share a laugh inside Convocation Hall in 1997.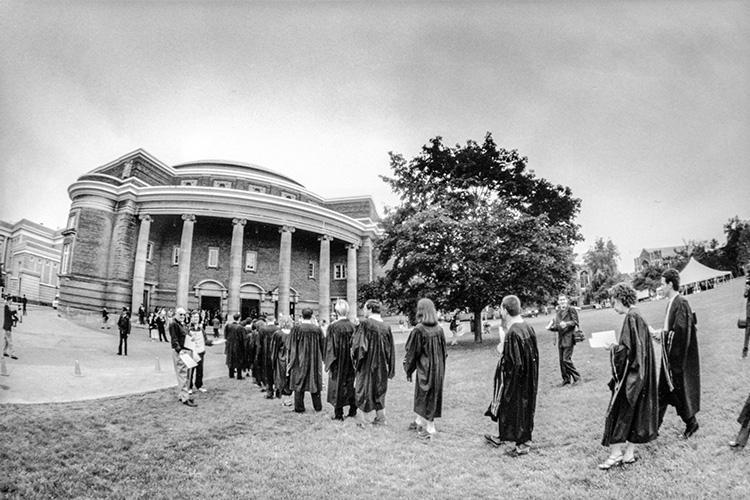 The first graduating class of the new millennium, in June 2000, enter Convocation Hall.