March 9, 2017 | Volunteer & Awards
Building holistic competence
The Factor-Inwentash Faculty of Social Work's innovative Simulation Program receives the 2017 Northrop Frye Divisional Award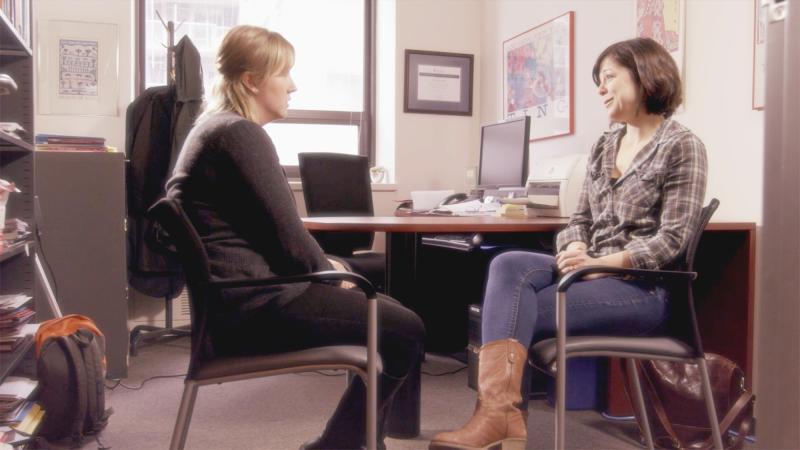 This is the story of how an entire faculty pulled together to research the most effective methods of education, then put those methods into practice in classes to become a world leader.
For outstanding success in integrating teaching and research, and for demonstrating innovation and best practices to their peer educators around the world, the Factor-Inwentash Faculty of Social Work's Simulation Program has been named the 2017 winner of the prestigious Northrop Frye Award, in the Departmental/Divisional Category. The prize includes a $6,000 award for the Faculty to put towards this award-winning initiative.
Over the last seven years, the Simulation Program has become the signature offering of the Factor-Inwentash Faculty. From their first year, students are offered multiple opportunities to test their developing social work skills in practice sessions with a simulated client – a trained actor presenting as an elderly woman with deteriorating mobility, a parent enmeshed in a child custody dispute, or a person with any number of other complex emotional issues.
"Students receive preparation in two intensive integrated courses on social work practice," explains Faye Mishna, Dean of the faculty. In the session itself, taking 10-minute turns, each student interviews the simulated client while the instructor and other students observe and provide feedback. Following the interviews, students complete written reflections to integrate social work concepts with practice. Four simulations are required in first year, and students could participate in as many as six others by the time they graduate.
Students say the confidence boost they receive is invaluable. Before they meet their first clients, they have already practiced working with people facing everything from grief to addictions to chronic health conditions. With experience assessing complex psycho-social-emotional issues, and in managing client reactions to social workers, students enter their internships more self-aware and effective. In addition, they can explore healthy risk-taking, a valuable learning tool, without affecting a real client.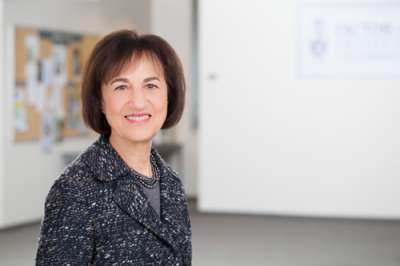 The simulation scenarios, as well as the way they are taught, are the product of intensive research by Factor-Inwentash faculty, led by Professor Marion Bogo. Bogo is an expert in building professional competence who was appointed to the Order of Canada in 2014 in recognition of her work.
Between 2002 and 2010, Bogo and her colleagues conducted research and developed a model of what holistic competence in social work looks like; they then tested effective scenarios and evaluation methods. U of T students participated in pilot projects, which in turn refined the model and sparked further research. In 2010, the Simulation Program was launched for all first-year MSW students including the Objective Structured Clinical Evaluation (OSCE), a systematic testing method, used to evaluate all first-year students.
In order to fund stipends and training for the actors, the Faculty sought donations. In 2012, Larry Enkin generously gave $250,000 and in 2014 he gave $1,000,000 in honour of his late wife Sharon Enkin, who had run the non-profit theatre company Golden Horseshoe Players in Hamilton, Ont.
The landmark gift endowed the Simulation Program and facilitated its expansion – more faculty members and doctoral students joined the research projects, and simulations were created for more courses.
The program has been so effective that the Faculty has been fielding requests for their materials and methods from around the globe. "For example," says Mishna, "in England the OSCE was used for educational outcomes assessment of students' learning to evaluate an innovative fast-track training approach for social workers in child protection. In Australia, two universities in Queensland are using simulation in teaching social work students. And three US universities have formally consulted with us."
"The real value of simulation," says Bogo, "is that it allows students to practise again and again, which is necessary when learning any new skill, such as playing an instrument or performing in a sport. It is absolutely clear that in order to learn how to do something well, you need opportunities to practise." With the addition of focused feedback and reflection, students' ability to integrate theory and practice is improved.
---
The Northrop Frye Awards, one awarded to an individual faculty member and one to a department or division, are presented each year under the banner of the Awards of Excellence, a program recognizing the outstanding members of the University of Toronto community who have made rich and meaningful contributions to the University, their communities and to the world.
Alumni Relations within the Division of University Advancement is the steward of the Awards of Excellence program on behalf of the University of Toronto Alumni Association, and co-ordinates the vital contributions of other University stakeholder groups toward this prestigious award program.
The Factor-Inwentash Faculty of Social Work Simulation Program and the other 2017 Awards of Excellence recipients will be honoured at a recognition event on April 27.