Hart House's Arbor Room is the next chapter for an entrepreneurial U of T couple
By Megan Mueller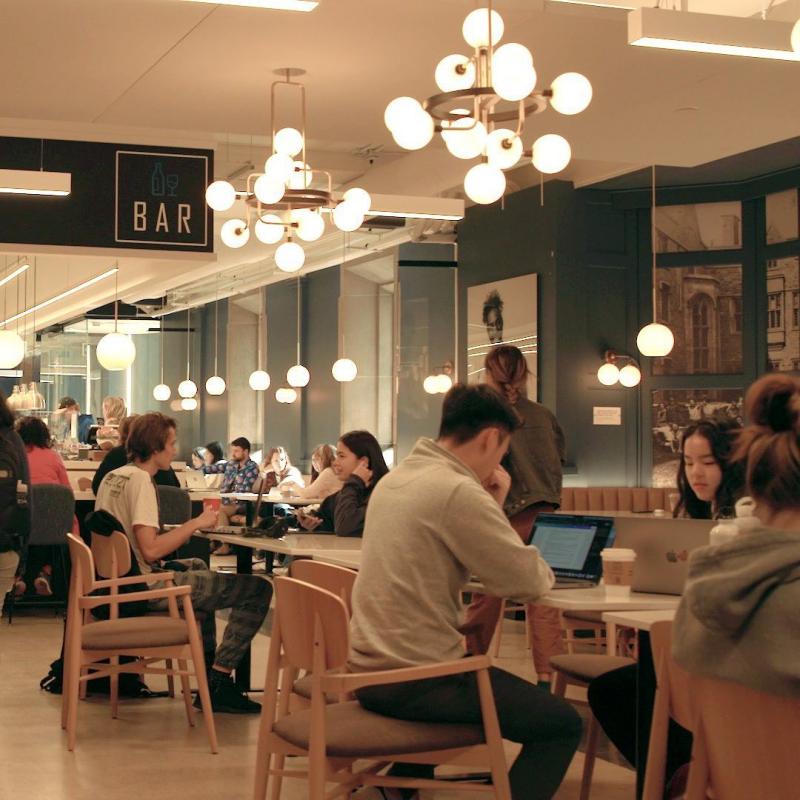 The Arbor Room at Hart House.
---
Hart House can help students find their calling. It can set the stage for the next chapter of their lives, giving them the confidence to rise to any challenge. For one couple, U of T grads and owners of a very successful coffee shop in the Annex, it's the scene of their latest business venture — supplying coffee to the Arbor Room.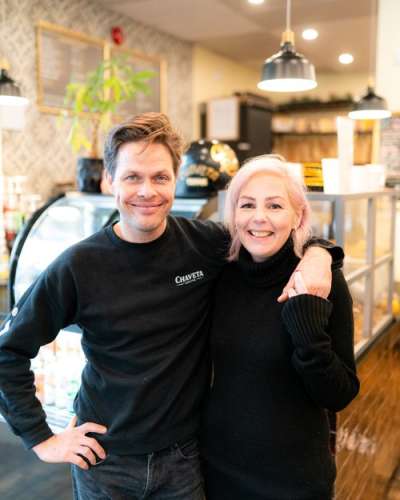 Meet Michelle Conte (BA 2017 VIC) and Julian Zadorozny. She is an alumna from Victoria College with an honours Bachelor of Science in Human Biology and Psychology. He was at Innis College. They met at Hart House, both working in the food and beverage department. Michelle was initially wait staff, later promoted to supervisor, and Julian was a bartender. After leaving the job when she finished her degree, Michelle started dating Julian. They were married in September 2013 at Hart House in the Great Hall. They're now approaching their ten-year anniversary.
After Julian left Hart House, he was employed in, and became passionate about, the industry of tobacco and Cuban cigars for about eleven years, working his way up to manager at one establishment. When the store closed, however, he wanted to branch out and do something entrepreneurial.
"I love coffee," he explains. So, he and Michelle chose to launch an independent, organic fair trade coffee shop serving espresso-based drinks, in the Annex or Seaton Village, where they live. They called their shop Chaveta, which is the name of a knife used to cut cigars. "We inserted the word 'coffee' after it, so people would know what we're selling!" Julian adds.
They opened Chaveta Coffee on September 9, 2019, six months before the pandemic. When COVID hit, "It was shocking, new and frightening," Julian recounts. "We didn't know, to be honest, if we'd have to close the business."
But take-away, allowed by government regulations after indoor seating was no longer an option, was a perfect solution. "That kind of saved us." The business quickly pivoted and survived. It is now thriving.
To Michelle and Julian, Hart House is all about the connections and friendships. Reflecting on her earlier years at the House, Michelle says, "Hart House is a great community. It's a great place for students to go, to meet people. I met friends there. I met my social group, people I became roommates with. I found my future husband there! Julian adds, "I think people don't realize what Hart House offers. The Arbor Room is a tremendous asset."