U of T alum Andrew Blum is combining geography and journalism to demystify the world's biggest industries
By Coby Zucker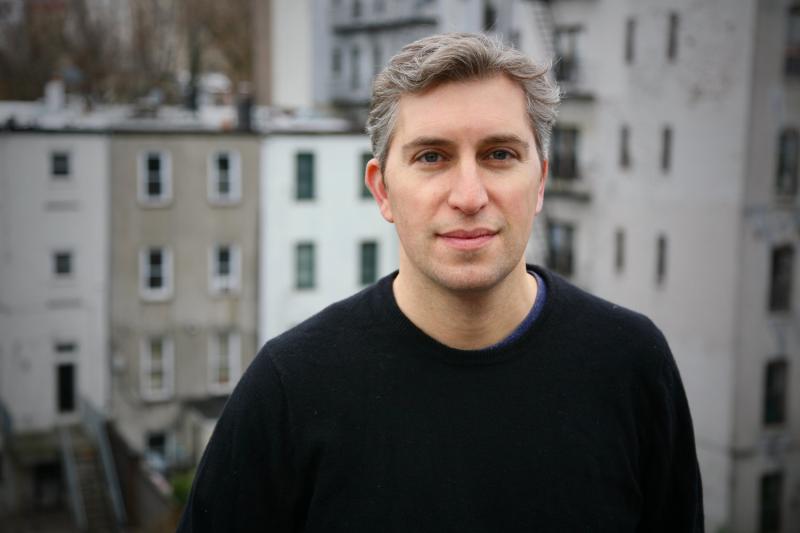 Andrew Blum is a prominent journalist and writer. All photos courtesy of Andrew Blum.
---
Faculty of Arts & Science alum Andrew Blum (MA 2002) is still a geographer at heart, even though he's spent the past two decades writing books and earning bylines in Time magazine, Wired and the New York Times, among other publications.
A love of physical spaces had led the Boston-born Blum to the University of Toronto, where he completed a one-year master of arts in geography in 2002. That same love is apparent in his national bestseller Tubes: A Journey to the Center of the Internet and his most recent book, The Weather Machine: A Journey Inside the Forecast.
The themes of infrastructure and places have permeated Blum's writing throughout his career. Blum came to U of T because, he says, geography as a discipline didn't exist in the US the way it did in Canada and the United Kingdom 20 years ago. He was drawn to leading scholars like Ted Relph and Kanishka Goonewardena, whose thinking perfectly aligned with Blum's at the time.
"My master's thesis, which was about this idea of hybrid place, was very much the beginnings of what became Tubes about seven years later," Blum says.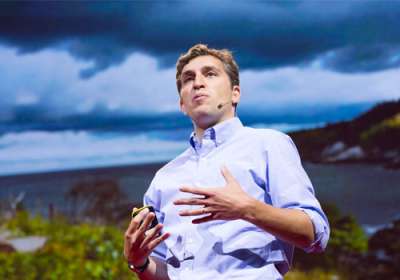 Even though Blum realized early he wasn't going to be an academic, the discussions he shared with his peers in the small seminar environment were pivotal in much of his subsequent work.
"It was a one-year master's, but it was totally formative," Blum says. "My cohort, all of whom have gone on to be esteemed Canadian geographers, are still close friends. It was an amazing year."
After graduation, Blum spent a year as a TA at UTSC while he began to explore his interest in journalism, a passion that hadn't been stoked since his time working at his high school newspaper. He began to freelance and gain valuable experience writing in architecture and design magazines like Metropolis.
"I had benefited from starting out in journalism in a really comfortable niche," Blum says. "Architecture and design journalism, at that time, was pretty vibrant and pretty intimate."
Eventually, and in part thanks to a series of great editors, Blum's journalistic proficiency grew. He wrote for the New York Times — often about art in Toronto — and began working for Wired, where he was finally able to return to ideas related to infrastructure.
It was during his time at Wired that Blum wrote Tubes, going back to the ideas he'd begun thinking about at U of T: non-spatial places and the internet. "In writing Tubes, I had to use the tools of a reporter to find that information out rather than the tools of an academic," Blum says.
Blum says he was digging into the topic at a fascinating time, at the beginning of the first real huge construction of what we now know as the cloud, and the early days of social media platforms like Facebook and streamers like Netflix. His connections from Wired helped open some doors, but cloud data companies were also eager for publicity.
"I was innately curious about how these things work," Blum says. "I love talking to these technical people who are building them and trying to translate that for a general audience."
Blum's ability to deconstruct massive and intricate topics is also what caught the eye of Lucas Wittman, an editor at Time magazine. "His background in the sciences and geography has helped him to be a very good communicator," Wittman says. "That's not something all journalists are trained in."
Wittman and Blum have now been working together off and on for roughly a decade, building a relationship of trust that is crucial between a freelance writer and a magazine editor.
In 2019, The Weather Machine was published. Blum's second book continues his exploration of climate by examining the weather forecast, the people who built it and what it reveals about our planet.
"For me, I was always really struck that climate as a subject of journalism was under the rubric of science rather than infrastructure," he says. "As companies and countries have begun to take action in different ways, it becomes much more an infrastructure story."
Blum's next story will be another one in the realm of climate technology infrastructure for Time. With the magazine industry consolidating in recent years, Blum knows it's become a privilege to do the kind of writing he does.
"It's definitely like being a playwright or a professional athlete where not everyone gets to do it," he says. "It has become more in that category of a creative pursuit rather than a profession."