August 20, 2021 | Volunteer & Awards
Alumni, students, and faculty recognized with Temerty Awards for Excellence in Professional Values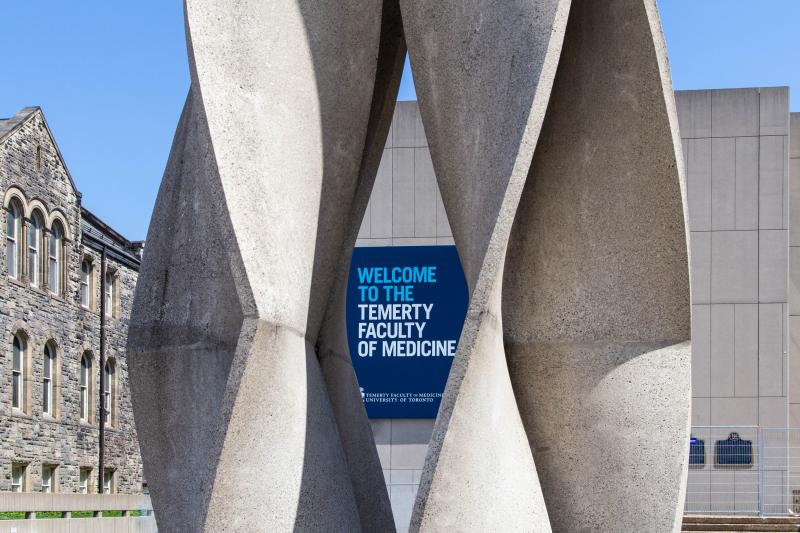 Photo by Daria Perevezentsev
---
Lindsay Beavers, Mena Gewarges (BSc 2010 SMC, MA 2011, MD 2016), Samira Omar (BSc 2015 UTSC), Reena Pattani (PGMT 2014) and Helen Yang (BSc 2019 UC) of the University of Toronto's Temerty Faculty of Medicine are the inaugural recipients of the Temerty Awards for Excellence in Professional Values.
Supported by James and Louise Temerty and the Temerty Foundation, the awards recognize learners and faculty members who champion collaboration, health and well-being, diversity and inclusion, excellence through equity, and sustainability.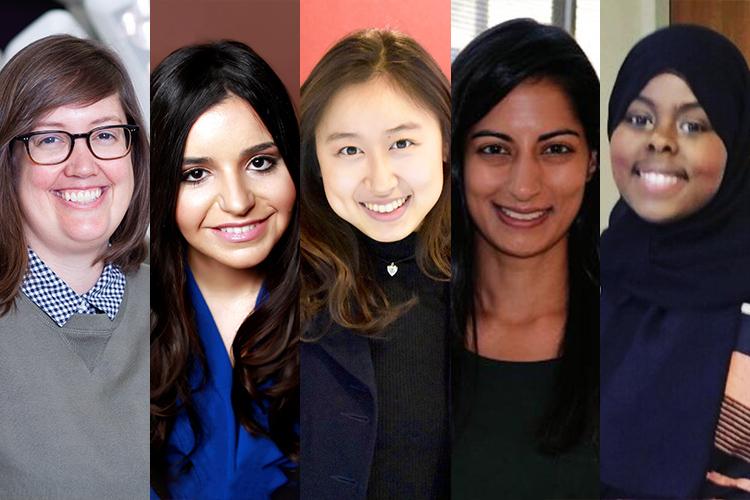 An assistant professor in the department of physical therapy and manager of Unity Health Toronto's simulation program, Beavers was cited for her "tireless efforts to ensure psychologically, culturally and physically safe learning environments" and her leadership in designing and delivering a new approach to curriculum development on sex and gender.
Gewarges is a cardiology resident at U of T and chief cardiology resident at Sunnybrook Health Sciences Centre. Nominators praised the physician for her kindness, respect and civility towards patients, their families, and her colleagues – and for co-founding a resident-led mentorship group that introduces Black and Indigenous students to cardiology.
A doctoral candidate in the Rehabilitation Sciences Institute, Omar previously served as co-chair of the student Inclusion, Diversity, Equity and Accessibility (IDEA) Committee and was lauded for leading conversations around rehabilitation science and co-facilitating an anti-Black racism workshop for the Centre for Faculty Development.
Pattani is a clinician-educator in the department of medicine, the director of learner experience for the Temerty Faculty of Medicine and a staff physician at Unity Health Toronto's St. Michael's Hospital. She served on the department's Mentorship, Equity and Diversity Committee and was praised for her "exceptional kindness, humility, collegiality and commitment to learner wellness."
Master of science student Yang studies geriatric oncology in the Institute of Medical Science. A student representative on the Temerty Faculty of Medicine Faculty Council, nominators described Yang as "embodying advocacy-centered professionalism."