February 21, 2020 | Volunteer & Awards
Alumni prominent among President's Impact Award winners: U of T's leading researchers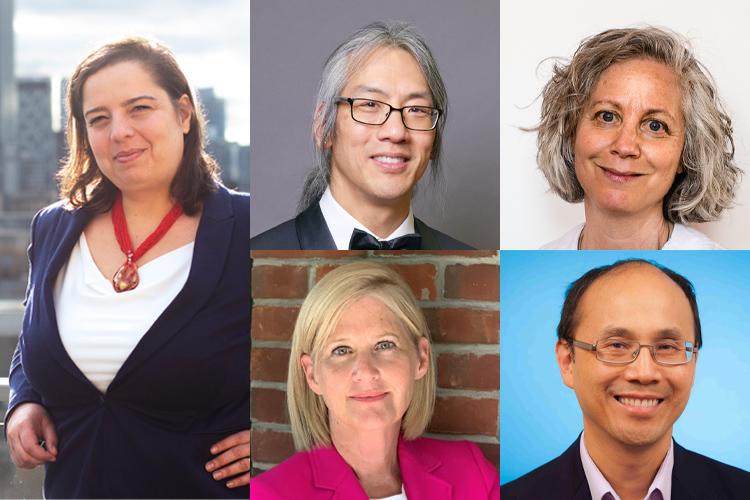 For their impact that stretches far beyond the University of Toronto, five leaders in medicine, law, engineering, social work and the humanities are receiving President's Impact Awards. Four of the five are U of T alumni in addition to being faculty members.
"The University of Toronto is very proud of these researchers, whose work is leading to important change here at home and around the world," said Vivek Goel, U of T's vice-president of research and innovation and strategic initiatives. "Their work, across a diverse range of fields, is reaching beyond academia and improving life for a broad cross-section of society locally and globally."
Winners of the President's Impact Awards receive $10,000 per year for five years to be used toward their research, and become members of the President's Impact Academy. 
---
Tom Chau: tech that lets kids with disabilities communicate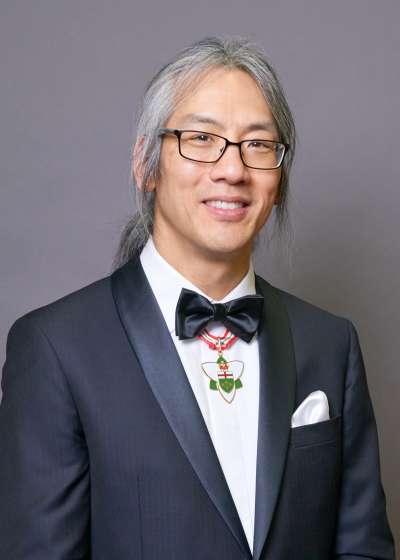 For his contributions to the development of assistive technologies that give children and youth with severe physical limitations the ability to communicate independently, Professor Tom Chau (BASc 1992, MASc 1994) has received the President's Impact Award.
A professor in the Institute of Biomaterials & Biomedical Engineering and vice-president of research and director, Bloorview Research Institute, Chau has been a tireless advocate for children with disabilities. He holds more than a dozen patents for assistive technologies, several of which have been licensed to industry partners. His innovations include a blink switch that allowed one child to participate in his bar mitzvah, and a device called a Hummer, which converts vocal cord vibrations (such as a hum) into a digital signal compatible with smart phones, iPads and computer.
 "Our lab believes that communication is a fundamental human right," Chau said. "Our research has shown that communicative intent can be encoded in subtle body movements, orofacial gestures, physiological changes as well as brain signals. 
"By creatively tapping into these channels, children and youth who do not have speech or controlled movements have been able to express their thoughts, opinions, and aspirations in meaningful ways."
---
Barbara Fallon: mobilizing for Indigenous child welfare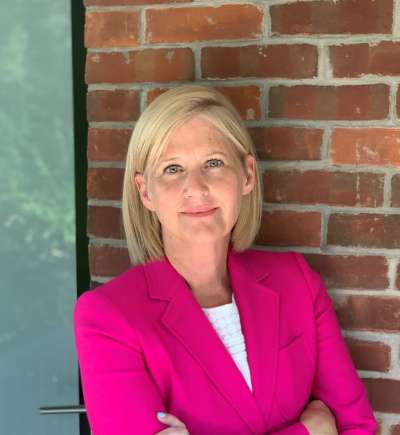 For important work that has improved child welfare policy and practice, Professor Barbara Fallon (MSW 1991, PhD 2005) of the Factor Inwentash Faculty of Social Work has received the President's Impact Award.
"Children and families involved with the child welfare system have experienced violence, trauma, poverty and addictions, rooted in inequity," Professor Fallon said. "It is with gratitude that I accept this award as we need to mobilize every resource available across multiple sectors to better understand our role in addressing these significant challenges.
"I am humbled to work in partnership with child welfare communities to advance the evidence around intervention and policy in service to children and their families."
An internationally renowned researcher, Fallon's findings have informed organizations such as the United Nations and Canada's Senate Committee on Human Rights. Her research, which reveals stark disparities between Indigenous and non-Indigenous children and families in the child welfare systems, represents an important contribution to the Truth and Reconciliation Commission's Calls to Action to improve child welfare data collection on First Nations, Metis and Inuit children, youth and families. 
---
Audrey Macklin: a champion for human rights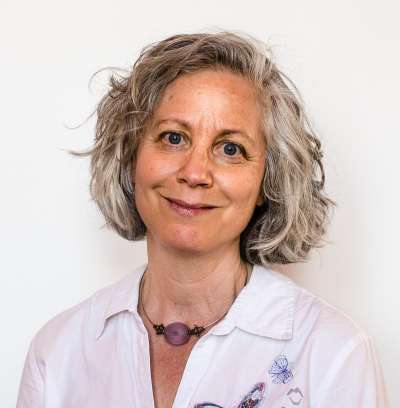 For the profound impact she has made on migration and citizenship law, business and human rights, Professor Audrey Macklin (LLB 1987) has received the President's Impact Award.
A scholar, educator and lawyer, Macklin holds the Chair in Human Rights and serves as the faculty adviser to the Faculty of Law's International Human Rights Program. 
"My academic work as a human rights scholar has been inspired and enriched by engagement with tough policy questions in migration and in corporate accountability," Macklin said. "I am honoured and grateful for this award, which will enable me to continue working with government, civil society and other actors to develop and promote just, feasible and effective laws, policies and practices – locally, nationally and internationally."
Macklin has litigated high-profile cases, including that of Omar Khadr, and has represented interveners before the Supreme Court of Canada and the Federal Court /Federal Court of Appeal. An author or contributor to critical policy reports on a wide range of topics, she is regularly invited to testify before Parliamentary Standing Committees and the Senate on pending legislation. She also consults for the United Nations and domestic tribunals, and participates in international human rights fact-finding missions.
---
Stephen Hwang: a pivotal advocate for homeless people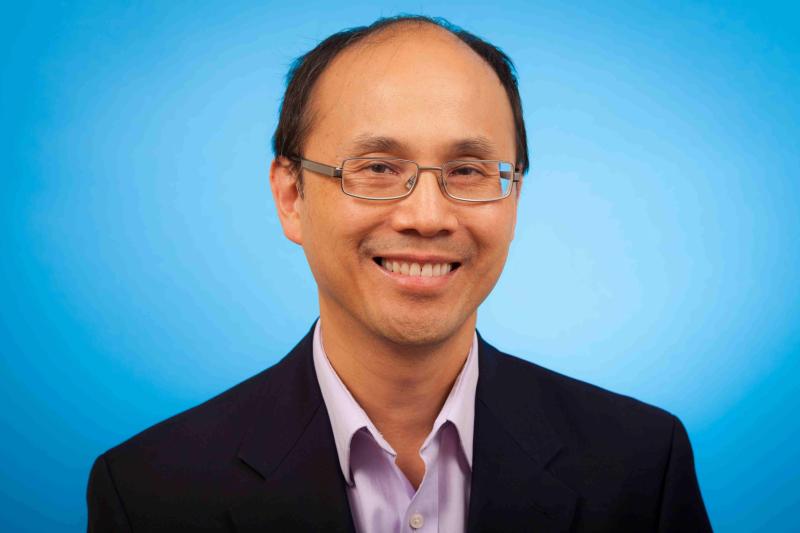 For his work to improve the health of people experiencing homelessness and to make social justice and health equity central to medical practice, Dr. Stephen Hwang (PGMT 1992) has received the President's Impact Award.
A professor in the department of medicine and scientist in the Li Ka Shing Knowledge Institute, St. Michael's Hospital, Hwang is a world-renowned expert. His research and advocacy has elucidated the causes and risk factors for death among homeless people, the relationship between traumatic brain injury and homelessness, and the effects of homelessness on health status.
Hwang has played a pivotal role in advancing Canadian and international scholarship and advocacy related to homelessness. His work helped inspire the creation of the 100,000 Homes Campaign, which has mobilized officials in hundreds of cities across the U.S. to house thousands of long-term and medically vulnerable homeless individuals who were at increased risk of death.
"Homelessness affects hundreds of thousands of Canadians and takes a tremendous toll on health," Hwang said. "Our work has shown that the Housing First approach ends chronic homelessness and should be widely implemented. This award will support our ongoing research on new interventions to meet complex health needs and improve well-being and social integration among people experiencing homelessness."
---
Anna Shternshis: An act of historical justice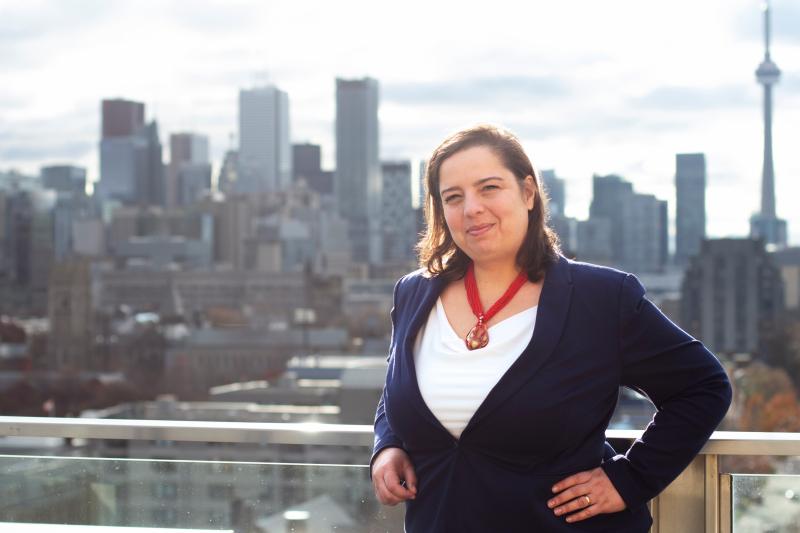 For her work on the Yiddish Glory project, giving public voice to those who created music during the Holocaust, Professor Anna Shternshis has received the President's Impact Award.
"Receiving the President's Impact Award for this research is not just an incredible honour for me, it is a profound recognition for people who, despite being silenced by Hitler and Stalin, continued to sing," said Shternshis, a leading scholar of Russian Jewish history and culture in the Faculty of Arts & Science. 
Shternshis's research into the anti-fascist Yiddish songs of Jewish children, women and men interned and killed in Nazi-run ghettos in Ukraine has had a lasting impact around the world. It resulted in a recording entitled "Yiddish Glory: The Lost Songs of World War II" which was nominated for a 2019 Grammy award and the subject of more than 500 print, radio and television stories in 50 countries.
"Ethnomusicologist Moisei Beregovsky, who first collected this music just as these towns were liberated in the 1940s, was sent to jail for conducing this project. His collection was confiscated and presumed destroyed," Shternshis said. "When I was able to bring these works back to life, by telling the story of both the amateur songwriters and Beregovsky's efforts to preserve their music, it felt like conducting an act of historical justice."