February 12, 2021 | Volunteer & Awards
Alumna Ruby Sullan named a Cottrell Scholar for teaching and nanotherapeutic research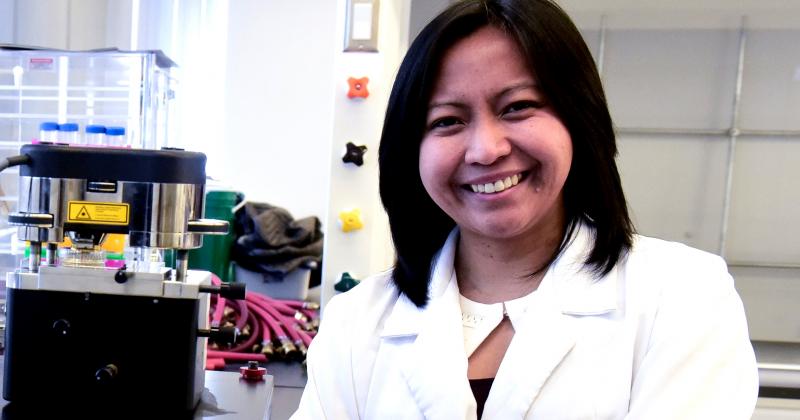 Photo by Ken Jones
---
University of Toronto Scarborough Assistant Professor Ruby Sullan (PHD 2010), a U of T alumna, has been named a Cottrell Scholar by the Research Corporation for Science Advancement.
The Cottrell Scholars program honours outstanding teacher-scholars who are recognized by their scientific communities for the quality and innovation of their research programs and their potential for academic leadership. Sullan is the only scholar at a Canadian university among the 25 honourees named this year.
Sullan's research is part of the global fight against antimicrobial resistance. Her lab is developing multifunctional and biocompatible nanomaterial-based therapeutics – or nanotherapeutics. She also seeks to address a gap in undergraduate laboratory curriculum by allowing students to study and probe surfaces and materials at the nanoscale.
"It is highly motivating knowing that your contributions at the formative stage of your career have been recognized," says Sullan. "It makes me more excited to bring our research ideas into fruition. And the Cottrell Award will be instrumental to this; I see it as a gift that will keep on giving. I am also truly excited to be part of the Cottrell community of Scholars."
Sullan joins Professor Andrei Yudin, who was named a Cottrell Scholar in 2001, as winners of this award from the department of chemistry.