January 18, 2019 | Alumni
Alumna author returns to her childhood roots in role as writer-in-residence at U of T Scarborough
By Don Campbell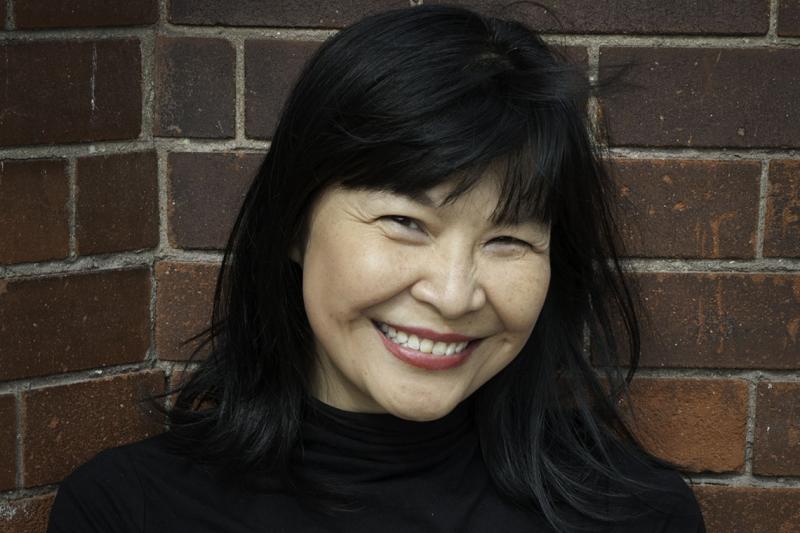 The Scarborough of author Carrianne Leung (MEd 2000, PhD 2007)'s 1970s childhood was a very different place than it is today.
"We immigrated from Hong Kong in 1971 and shortly after moved into a new house in a brand new subdivision in Agincourt," says Leung, who will spend the winter term as writer-in-residence at University of Toronto Scarborough.
"Scarborough was predominantly white – when we arrived there were only a handful of Chinese families in our neighbourhood and I was always one of two kids of colour in my class."
It was the same year that multiculturalism became official policy under then prime minister Pierre Trudeau. While this manifested itself in things like "multiculturalism" days at her elementary school, Leung says she still experienced racism. 
Her recent book, That Time I Loved You, draws inspiration from some of those early childhood experiences. Using a series of short, interconnected stories, the book explores themes of racism, mental illness, suicide, sexual violence, and queerness through racialized and first-generation Canadian characters as they try to navigate life in 1970s Scarborough.
"We've developed language and ways of talking about these issues, but in the '70s there was this attitude of suburban respectability," says Leung, who earned her PhD in sociology and equity studies at the Ontario Institute for Studies In Education.
"Everyone had their own secret lives and we didn't really have the tools to properly articulate what was really going on. So outside the home you had this façade of respectability, but inside there were these tensions and anxieties that no one was talking about."
"It's such an exciting time to be a writer because there are so many fresh and unique stories coming out that that have never been heard before"
Much like authors Catherine Hernandez (Scarborough) and David Chariandy (Brother), Leung is known for using Scarborough as a muse and backdrop for her work.
With Scarborough developing as a cultural scene – Nuit Blanche, for example, is expanding into the area – Leung says she's excited to see it receive the recognition it deserves, but cautions against fetishizing one or two things about the place.
"Scarborough is such a rich and complicated place with so many awesome things happening that it can't be reduced to a one-liner," she says.
"The Scarborough I explore in my book also doesn't exist anymore, but the stories coming from the younger generation of artists in Scarborough will be very different and equally as exciting."   
In her role as writer-in-residence, Leung will host workshops, visit classes, hold office hours and work on her next book as well as a collection of essays. What excites her most about the role, though, is the opportunity to work with the next generation of writers.
"I love mentoring young writers. It's also such an exciting time to be a writer because there are so many fresh and unique stories coming out that that have never been heard before," she says.
"This new wave of young writers is bringing an energy and passion that is giving a voice to their individual experiences and the unique experiences of their families." 
Meanwhile, Leung will host a reading at the U of T Scarborough library on January 23 that will include her personal essay about growing up in Scarborough.