February 1, 2022 | Campus
U of T celebrates Black History Month with virtual film screenings, discussions and other events
By Mariam Matti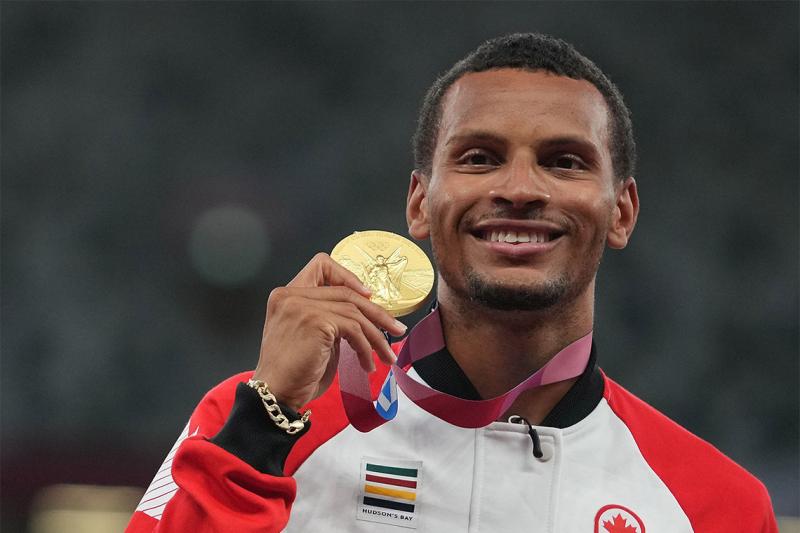 Six-time Olympic medalist Andre De Grasse will be the guest of honour at U of T's Black History Month Luncheon, which is celebrating its 20th anniversary on Feb. 28 (photo by Lui Siu Wai/Xinhua via Getty Images)
---
From film screenings to conferences and thought-provoking discussions, the University of Toronto community is celebrating Black History Month with virtual events across the three campuses.
Events are scheduled for every week in February and will culminate on Feb. 28 with U of T's Black History Month Luncheon, which is celebrating its 20th anniversary and features six-time Olympic medalist Andre De Grasse.
Here's a snapshot of what's taking place at U of T and beyond this month - and check out more events at the Virtual Hub for U of T alumni.
Jan. 30 – Feb. 2
 The Canadian Black Scientists Network is holding the first annual conference for Black Excellence in Science, Technology, Engineering, Mathematics and Medicine/Health. With local host U of T Scarborough, the four-day virtual event, open to all, will feature academic programming, leadership summits, a career fair, panels and talks meant to support Black Canadians in STEMM.
Feb. 2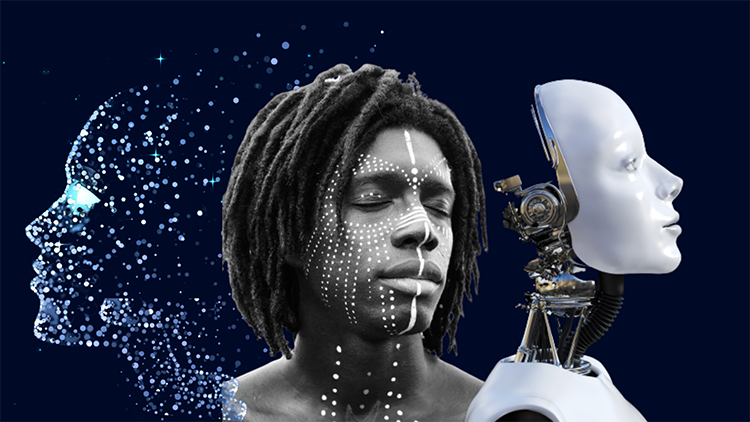 Join Rhonda McEwen, U of T Mississauga's vice-principal, academic and dean and professor at the Institute of Communication, Culture, Information and Technology, Suzanne van Geuns, PhD candidate in the department for the study of religion in the Faculty of Arts & Science, and others for a conversation about AI, spirituality and race. The virtual event, presented by Hart House, the Centre for Student Engagement and the Multi-Faith Centre, will be moderated by Efosa Obano (BBA 2018), program manager for the Black Founders Network at U of T's Entrepreneurship Centre. 6 – 8 p.m. ET
Feb. 3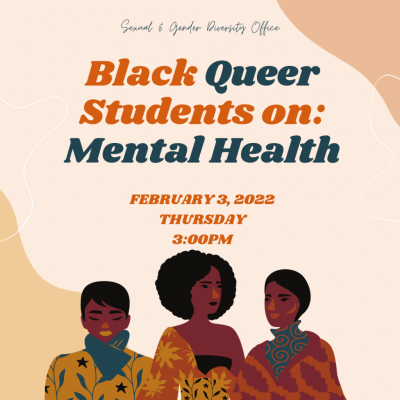 The Sexual & Gender Diversity Office is hosting an open discussion about mental health for Black students, which is also open to alumni who identify as queer or trans. Centering around Black queer voices, the virtual event will feature Carae Henry, community assistant with U of T Mississauga Residence and Equity Outreach Network and co-founder of Prism, a QTBIPOC group, and U of T Scarborough student Mi(chelle) Yvonne Carter, who is the president of the Sexual Diversity Studies Student Union. 3 p.m. – 4:30 p.m. ET
Feb. 3
A webinar hosted by the Dalla Lana School of Public Health will launch with a performance from award-winning poet Amoya Ree. The virtual event will then move to a conversation between moderator Beverley Essue (BSc 2002 VIC), associate professor of global health in the Institute of Health Policy, Management and Evaluation and Dexter Voisin of Case Western Reserve University and former dean of the Factor-Inwentash School of Social Work, about their personal journeys and themes impacting Black cultures, communities and experiences. 6:30 – 8 p.m. ET
Feb. 5
Learn how to make money as an artist & entrepreneur, in this event hosted by The Hub at U of T Scarborough. Robert Small is a revolutionary artist, with an annual poster called LEGACY which celebrates Black History Month in Canada through art and educates millions about the history, contributions, and accomplishments of African-Canadians.  10 a.m. - 12 noon ET
Feb. 7
U of T is co-hosting a month-long series of events on the basics of editing Wikipedia and Wikidata entries to improve the quality of Black history pages. The kick-off event will feature moderator Mark Campbell (PhD 2010), assistant professor of music and culture at U of T Scarborough, Cheryl Thompson, assistant professor of creative industries at X University, and Collette Murray (BA 2010 WDW), a PhD candidate and African-Caribbean arts-based educator at York University. 1 – 2:30 p.m. ET
Feb. 7 – 11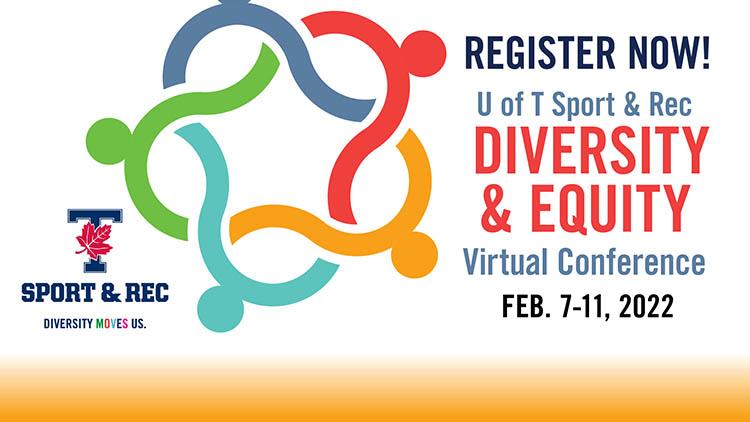 The virtual conference will host four sessions focused on wellness and physical activity with a lineup of speakers to guide participants through engaging discussions and movement practices.
Feb. 12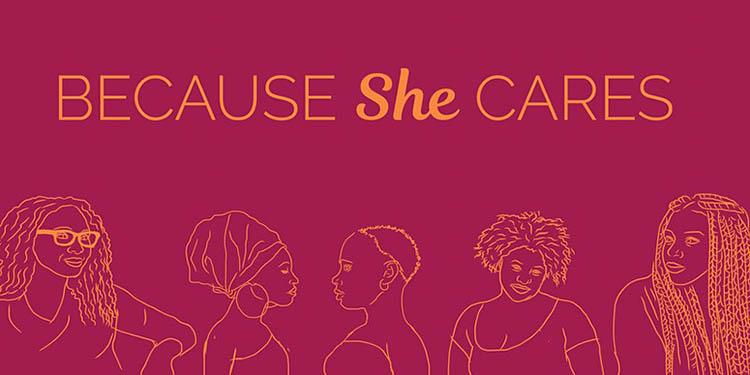 The Factor-Inwentash Faculty of Social Work will host a 60-minute screening of Because She Cares, a spoken word film series that documents the experiences of African immigrant women living with HIV. It will be followed by a panel discussion with performers, film artists and African, Caribbean and Black women who work in Ontario AIDS service and allied organizations. 2 – 4 p.m. ET
Feb. 15
Beau Dixon, award-winning actor, musician, playwright, music director and sound designer, will present a lecture that focuses on the creation and curation of his Stratford Festival production of Freedom: Spirit and Legacy of Black Music. The event is organized by the Faculty of Music and will be streamed on their YouTube channel. 12 p.m. ET
Feb. 16
Six faculty members from U of T's Ontario Institute for Studies in Education (OISE) will gather to discuss the new Centre for Black Studies with moderator Andrew Campbell. The panel features: George Dei (PhD 1986) and Njoki Wane, both professors in the department of social justice education, Lance McCready, associate professor in the department of leadership, higher and adult education, Rosalind Hampton, assistant professor in the department of social justice education, Whitneé Garrett-Walker, assistant professor in the department of leadership, higher and adult education, and Linda Iwenofu (MA 2013, PhD 2019), assistant professor in the department of applied psychology and human development. 4:30 – 6:30 p.m. ET
Feb. 17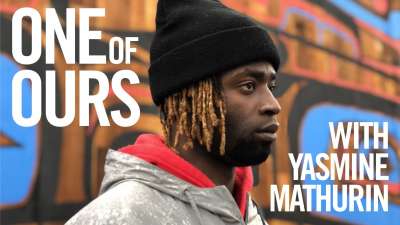 Innis College hosts as the Canadian Film Forum returns with a special Black History Month presentation of One of Ours (2021) with filmmaker Yasmine Mathurin. Writer and cultural critic Huda Hassan (BA 2013 SMC) will moderate the discussion that follows. Winner of a Hot Docs Special Jury Prize, One of Ours tells the story of Josiah Wilson, a Black twentysomething born in Haiti where he was adopted by a pair of Canadians—a white mother and an Indigenous father—as he navigates his identity. 7 p.m. ET
Feb. 16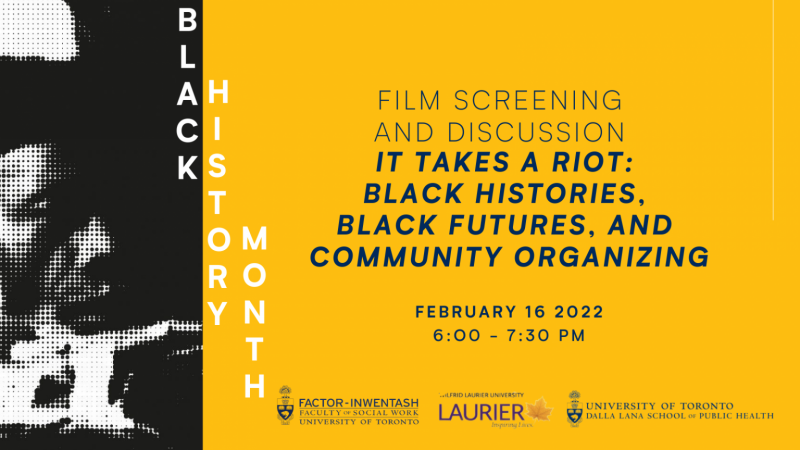 The Dalla Lana School of Public Health will screen the documentary It Takes a Riot: Race, Rebellion and Reform before joining one of the filmmakers, Simon Black, for a panel discussion on the documentary's impetus, how it maintained authenticity and other themes in the short film. 6 – 7:30 p.m. ET
Feb. 24
A keynote presentation by Moya Bailey, associate professor at Northwestern University, and a film screening of HERstory in Black will explore anti-Black racism as it intersects with forms of gender-based discrimination. The virtual event is hosted by the Anti-Racism and Cultural Diversity Office. 10 a.m. – 12:30 p.m. ET
Feb. 24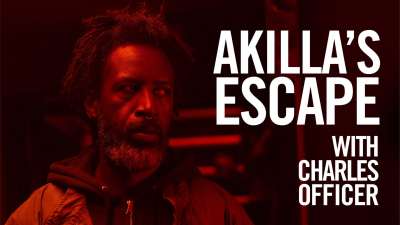 Filmmaker Charles Officer returns to Innis College's Canadian Film Forum to present his acclaimed crime-drama Akilla's Escape—a special Black History Month event. Filmmaker and alumna Yazmeen Kanji (BA 2020 INNIS) will moderate the Q&A to follow. In a crime-noir about the urban child-soldier, Akilla Brown captures a 15-year-old Jamaican boy in the aftermath of an armed robbery. Over one gruelling night, Akilla confronts a cycle of generational violence he thought he escaped. 7 – 9 p.m. ET
Feb. 24
Hosted by the Dalla Lana School of Public Health and A Different Booklist Cultural Centre, authors Canute Lawrence and Gayle Gonsalves discuss Lawrence's book Pathology of a Pandemic. 7 – 8 p.m. ET
Feb. 28
Celebrating its 20th year, U of T's Black History Month Luncheon will feature six-time Olympic medalist Andre De Grasse and his mother Beverley De Grasse. The virtual event will also feature Ontario Poet Laureate Randell Adjei and a special guest appearance by actor Tatyana Ali. 12 – 2 p.m. ET
Feb. 28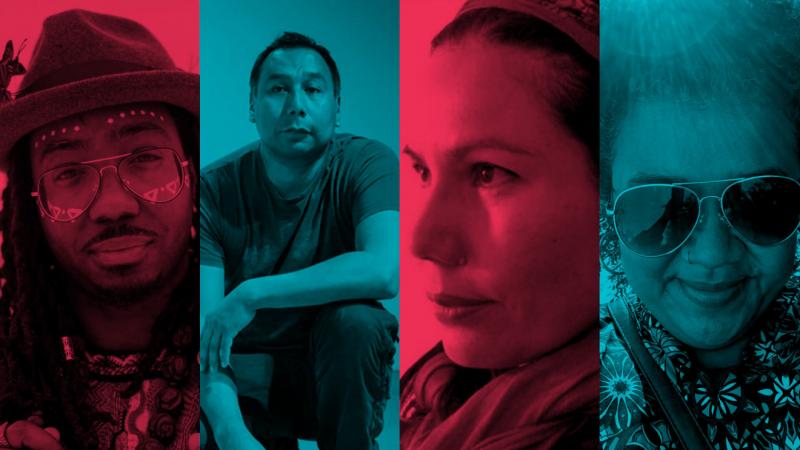 Hart House has partnered with the AGO to present a discussion meant to support Afro-Indigenous thinking. The event features Quentin VerCetty, multi-award-winning multidisciplinary storyteller, educator,and Afrofuturist, Michael Belmore, artist and sculptor, Audrey Hudson, chief of education and programming at the AGO, and Karyn Recollet, assistant professor at U of T's Women and Gender Studies Institute. 6 – 8 p.m. ET
Feb. 28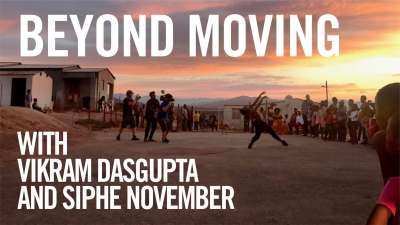 Filmmaker Vikram Dasgupta and film subject Siphe November bring their acclaimed documentary to Innis College's Canadian Film Forum — in recognition of Black History Month. When a young Siphe November leaves his small township in South Africa to follow his dreams at Canada's National Ballet School, he begins a remarkable journey that reveals deeply personal pulses of family, prejudice, expectation, loss, and resilience that beat beneath the surface of a beautiful and demanding art form. 7 p.m. ET
Find even more Black History Month events at the Virtual Hub for U of T alumni!