December 20, 2019 | Alumni
U of T alumni who crushed it in 2019
By with files from Geoffrey Vendeville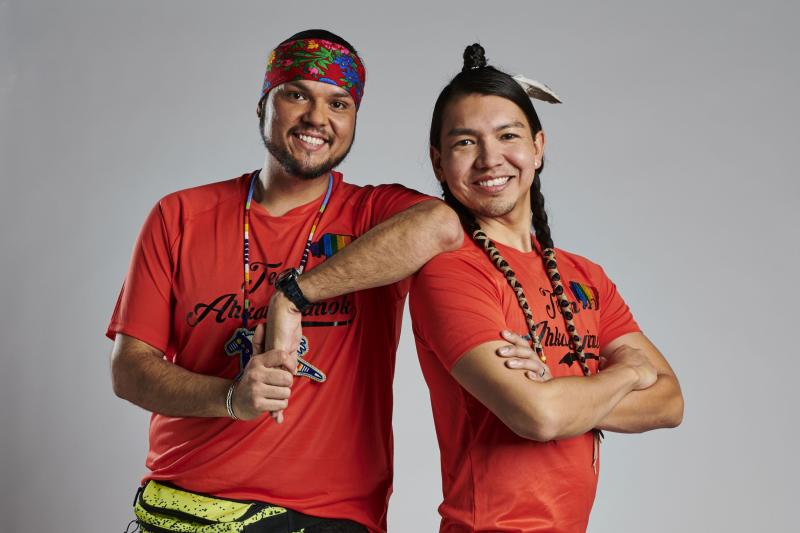 Dr. James Makokis (MHSc 2006) (right) and his partner Anthony Johnson not only won The Amazing Race Canada, but they used their time in the spotlight to draw attention to important issues, such as acknowledging missing and murdered Indigenous women.
---
From inventors to award winners to social activists, these U of T alumni rose to extraordinary heights in 2019.
They've revolutionized movie graphics, helped landmine victims walk again and invented a portable power source for people in Africa's most populous country.
They've been honoured by their peers for making employment equity a mainstream concept and chosen by their peers to lead the United Nations.
They've overcome a crushing illness, an abusive marriage and state oppression to achieve personal triumph and give back to help others.
And that's just the start – we know this list is far from exhaustive. Here are some of the alumni we were honoured to cheer on in 2019!
---
Drawing on what they learned in U of T Scarborough's Master of Environmental Science program, Kimberly Asemota (MESc 2018), David Aceituno-Caicedo (MESc 2018) and UTSC exchange student Blandine Barthod invented saline bioconcrete, which takes waste from the desalination industry to benefit the construction industry, making both more sustainable and saving valuable drinking water. The three won the UN Sustainable Development Solutions Network Youth Special Prize for their proposal.
---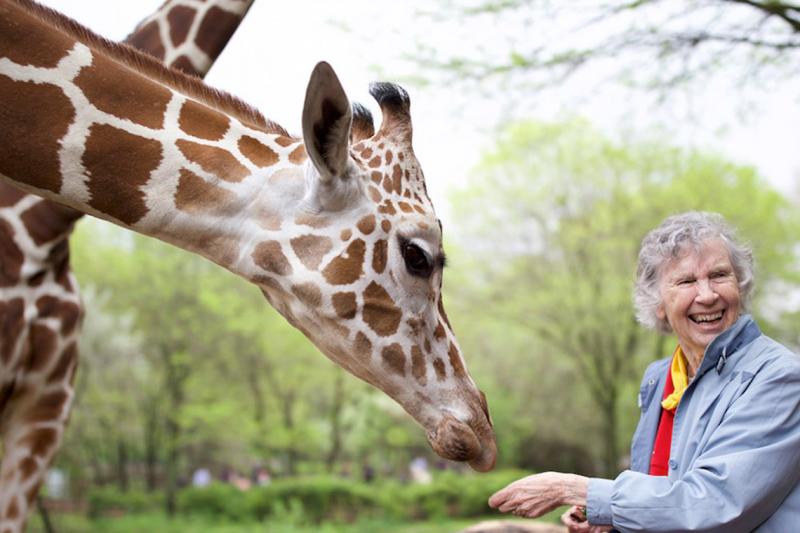 In 1956, Anne Innis Dagg (BA 1955 UC, MA 1956) ventured to a ranch in South Africa to study giraffes. Her research was the first animal behaviour study in Africa – preceding the work of primatologists Jane Goodall and Dian Fossey. This year, a new documentary, The Woman Who Loves Giraffes, explored the fascinating story of Dagg's work - and how she became an activist and role model for women in academia.
---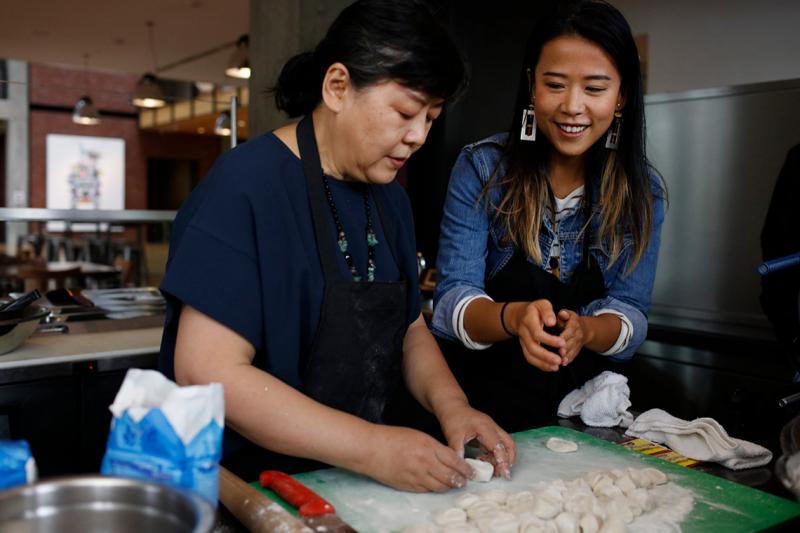 Graphics expert and U of T graduate Jos Stam (MSc 1991, PhD 1995) won his third Oscar in February, honoured for pioneering work on 3D modelling techniques. An artist who got hooked on computer science, Stam's research in 3D graphics underpins the visual magic in the Lord of the Rings trilogy, Avatar and many other Hollywood blockbusters.
And Ningsha Zhong (PhD 1997) , a U of T alumna who has also worked at the University for two decades, was bursting with pride when her daughter, Domee Shi, won an Oscar for best animated short, inspired by her family. Bao, released by Pixar, tells the story of a Chinese-Canadian mom who nurtures a dumpling that magically comes to life. 
---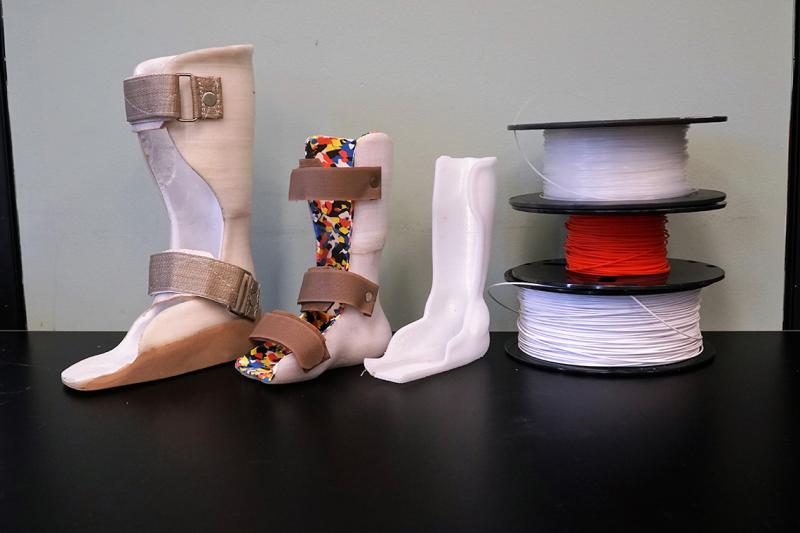 Jerry Evans (BASc 1978) and Ryan Schmidt (PhD 2011) are helping people walk again – from Canada to Uganda to Cambodia. Their not-for-profit social enterprise, Nia Technologies Inc., uses design software and 3D printers to build prosthetic devices. Every job is a custom job.
---
Sandhya Mylabathula (BSc 2011 TRIN) and Swapna Mylabathula (BSc 2011 TRIN) walked into Parliament carrying a life-size brain made of Jell-O. It wasn't a joke. The U of T alumni were enthusiastically received by legislators seriously considering their recommendations for better policy on concussions, which affect one in 10 Ontario students. The sisters are both U of T graduate students, Swapna in the MD-PhD program and Sandhya in a doctoral program at the Faculty of Kinesiology & Physical Education.
---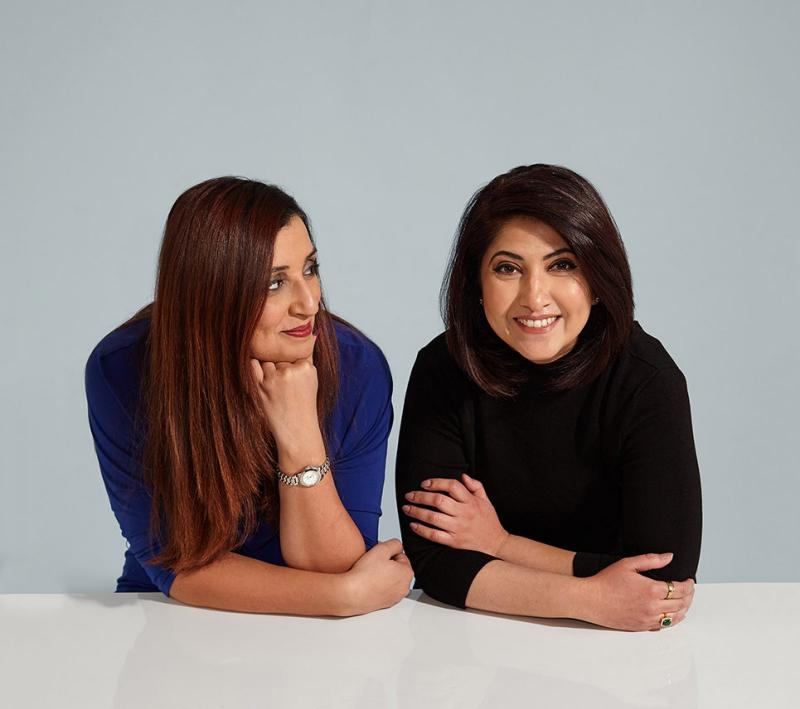 Samra Zafar (BSc 2014 UTM, MA 2014) was forced into an arranged marriage at the age of 17. She survived emotional and physical abuse, had two children very young, and found the strength to leave. Now a successful banker, an alumni governor at U of T and a bestselling author, Zafar also helps others. Read the moving story of how one U of T student found her lifeline in Samra.
---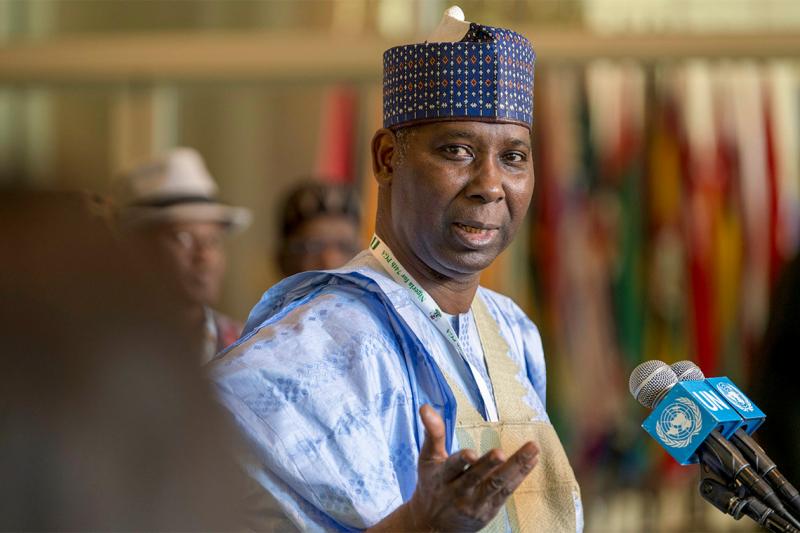 Tijjani Muhammad-Bande (PhD 1988), Nigeria's permanent representative at the United Nations and a University of Toronto alumnus, was elected president of the UN General Assembly this year. His agenda? "Peace and security, poverty eradication, zero hunger, quality education, climate action and inclusion will constitute a major priority of my presidency," he said.
---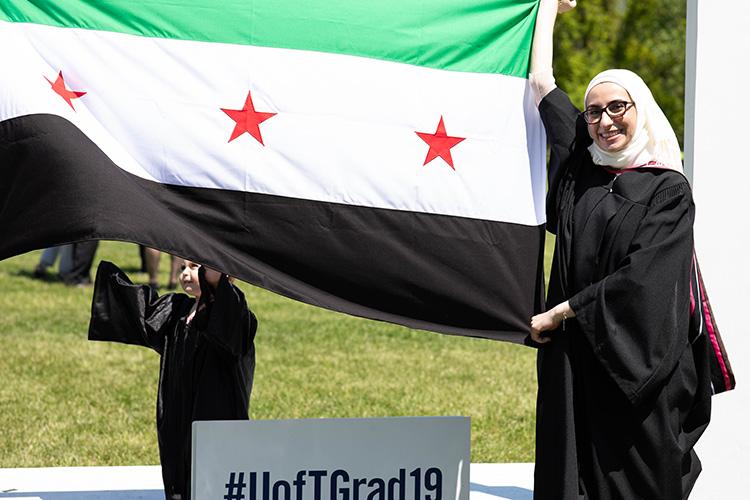 Noura Al-Jizawi (MGA 2019), who organized pro-democracy protests in Syria and was detained and tortured, came to Canada after U of T's Citizen Lab helped thwart a hacking attempt on her email address, then invited her to their summer workshop. Three years later, Al-Jizawi is graduating from the Munk School of Global Affairs & Public Policy. Her success, she says, is a message to the dictators in Syria: 'You cannot defeat me. I'm the one who's going to win.'
---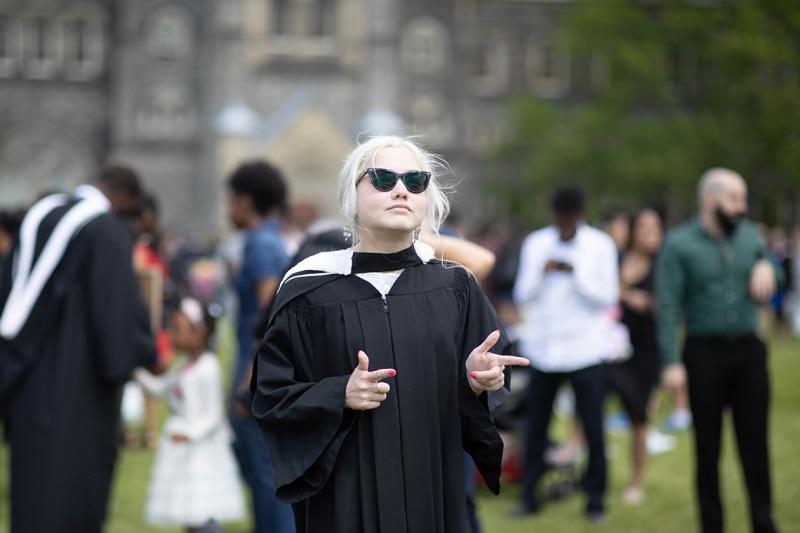 She spent nine months on the organ donation waiting list while carrying the weight of assignments, exams and an oxygen tank. So Elspeth Arbow (BA 2019 INNIS) was greeted with loud cheers when she graduated from U of T in June. Arbow, who was diagnosed with cystic fibrosis as a child, not only earned her degree in cinema studies while having to undergo a double-lung transplant, but travelled to Europe, took up skateboarding and landed a coveted internship with the Toronto International Film Festival.
---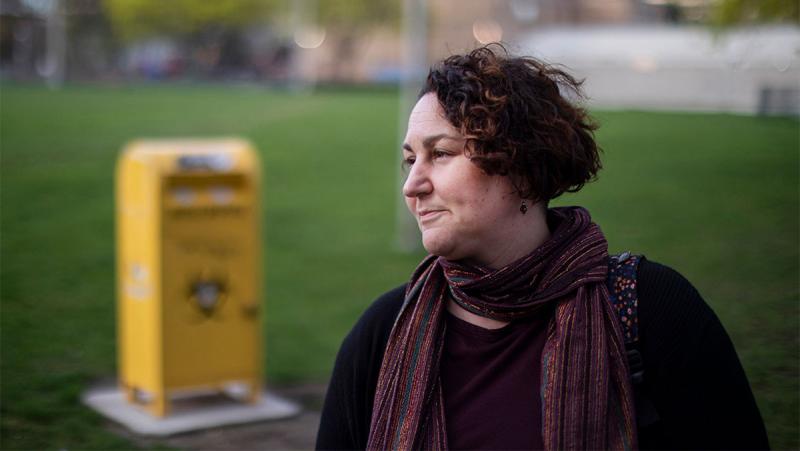 Gillian Kolla (MPH 2009), a PhD candidate at the Dalla Lana School of Public Health, has helped save scores of lives in a devastated community with oxygen tanks and naloxone kits at Moss Park in Toronto. The overdose crisis has taken the lives of more than 10,300 people in Canada in the past three years, and the illegal opioid supply is more lethal than ever. "In our very first month in the park we reversed 15 overdoses, in 18 days," she says.
---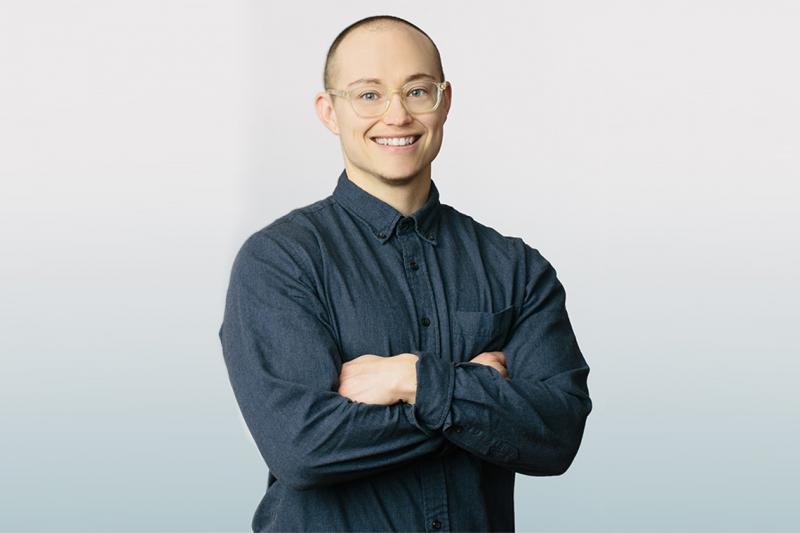 Kinnon MacKinnon (PhD 2019), a postdoctoral researcher at the University of Toronto's Dalla Lana School of Public Heath, has turned his PhD dissertation into a website tailored for clinicians on trans patient care. His groundbreaking research fills the gap in coverage of trans health issues in formal health professional curricula, and help clinicians to care for transgender people more equitably - and more compassionately.
---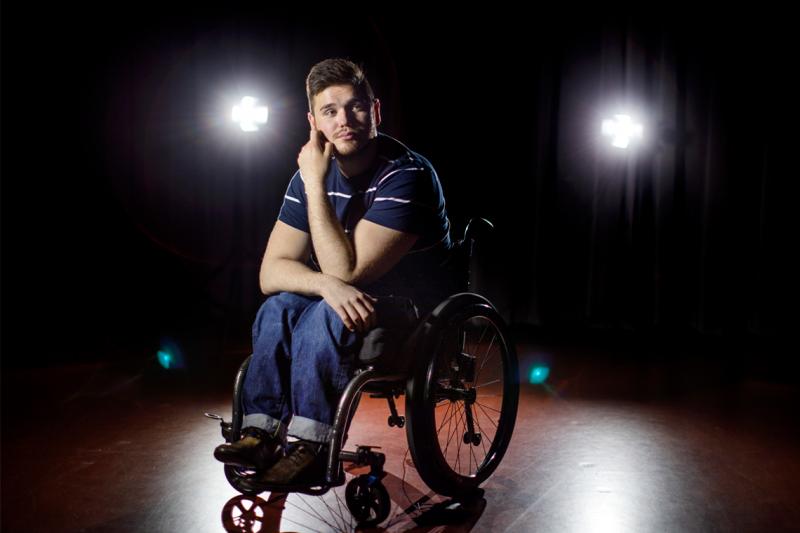 A year ago, George Alevizos (BA 2019 UTM) received his first fan letter. The U of T Mississauga theatre student had a role on Star Trek: Discovery - touching many others who use wheelchairs. "Representation matters so much to people like me," wrote one woman. Alevizos agrees, and has become an advocate breaking down barriers in the entertainment industry - including taking his case all the way to a feature on CBC's The National.
---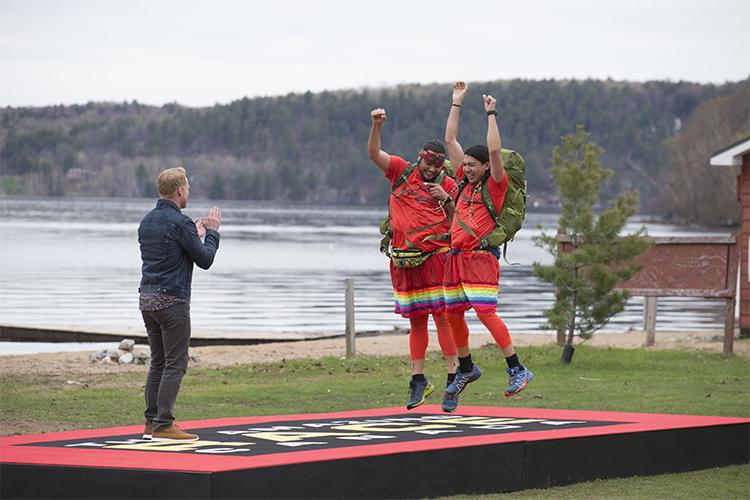 Dr. James Makokis (MHSc 2006) and his partner Anthony Johnson had important reasons for competing on the reality TV show Amazing Race Canada: the couple are Indigenous and identify as two-spirit. On the show they consistently called attention to important issues in their twin communities, and won not only the race but the hearts of Canadians. Now the pair are using their time in the spotlight to crowd-fund a cultural healing centre in Alberta's Kehewin Cree Nation.
---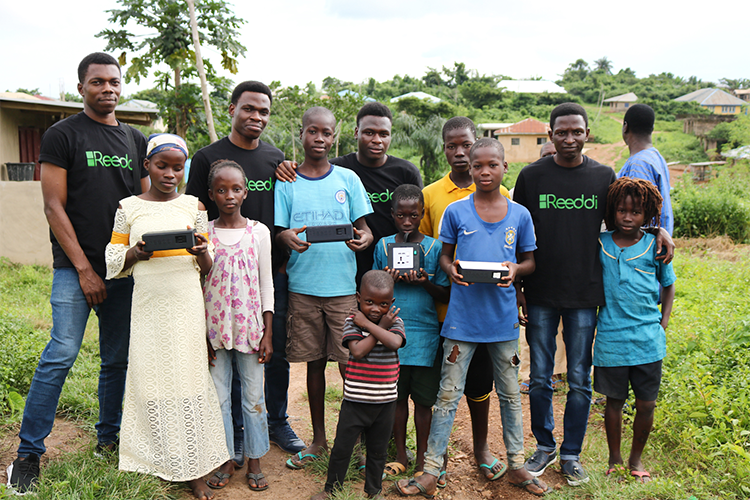 For Olugbenga Olubanjo (MASc 2019), the lightbulb moment came when the lights went out. His phone calls home to Nigeria were often cut off by power cuts. So, the engineering student launched a startup, Reeddi, to bring clean and affordable electricity to energy-starved communities. The company's award-winning portable power capsules can be rented cheaply, then returned to a community solar charging station when depleted.  "What kept me going was the possibility of having an impact on millions of lives,"  he says.
---
This year, the University of Toronto and the U of T Alumni Association jointly honoured Supreme Court Justice Rosalie Abella (BA 1967 UC, LLB 1970, Hon LLC 1990). Conferring on her the Rose Wolfe Distinguished Alumni Award at a special ceremony, we celebrated her extraordinary journey from child refugee to top justice, her championing of legal protections for women, refugees and same-sex couples and her groundbreaking international work on employment equity.
---
Ian Williams (BSc 2000 VIC, MA 2001, PhD 2005) initially planned to be a doctor. His first-year schedule was packed with science — and one English course. Introduction to Poetry had such an impact that he switched his major.  And now, after years as a poet, his first novel, Reproduction, won the Scotiabank Giller Prize. Just being shortlisted felt like multiple rows had lined up in Tetris, he said: "pinging and flashing, like everything had clicked — slightly surreal, slightly by chance and slightly by skill."
---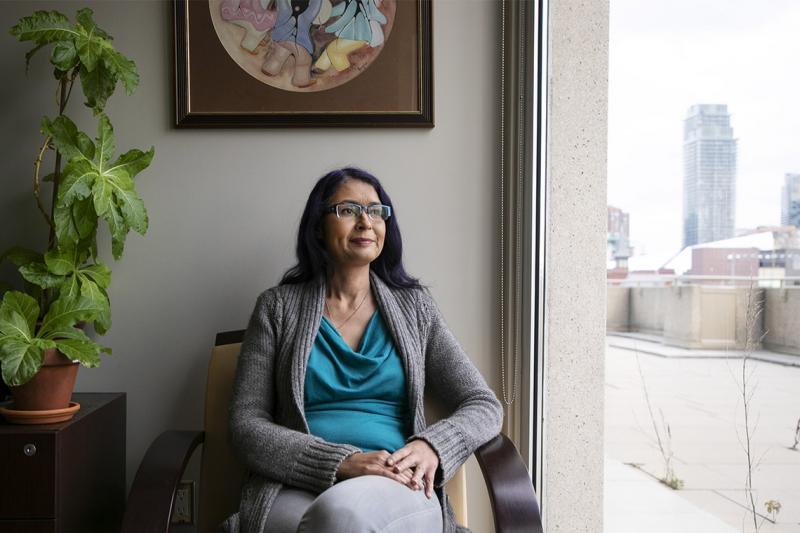 Julie Blair (BA 2017 WDW, MSW 2019), a Master of Social Work graduate in the Indigenous trauma and resiliency program, not only carved out a personal legacy but left an imprint on the University itself. She won the President's Award for Outstanding Indigenous Student of the Year, and helped organize the first powwow at U of T in 20 years. The transformative program was a profound experience for Blair personally, and now she joins her fellow graduates as a changemaker for her community.
---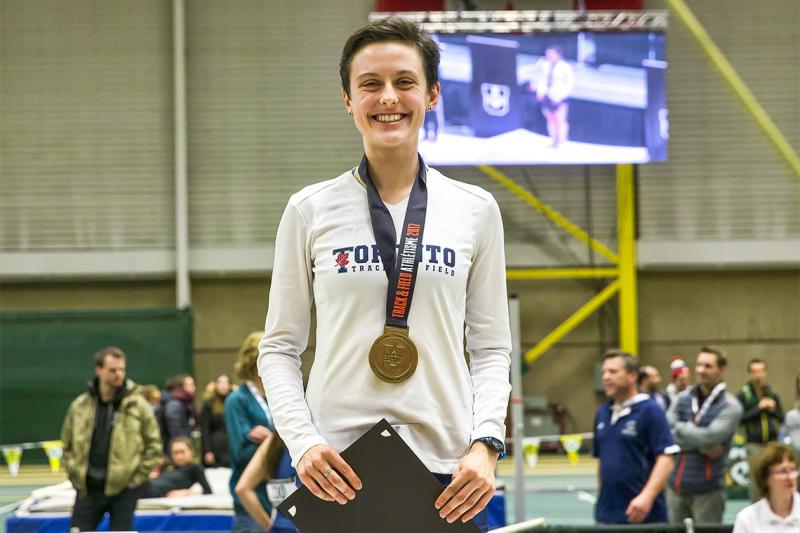 Gabriela DeBues-Stafford (BSc 2019 VIC)  is quickly becoming one of Canada's greatest middle-distance runners. She's broken five Canadian records in a single season – more if you count the multiple times she broke the 1,500-metre record this season alone – and become the first Canadian woman to run 1,500 metres in under four minutes. We hope to hear more from Gabriela in 2020 as she travels the road to the Tokyo  Olympics - and from many more of U of T's amazing alumni!