September 2, 2019 | Campus
Remember these gorgeous campus spots? True Blue tours U of T in a quest for Instagram fame
By Isabel Armiento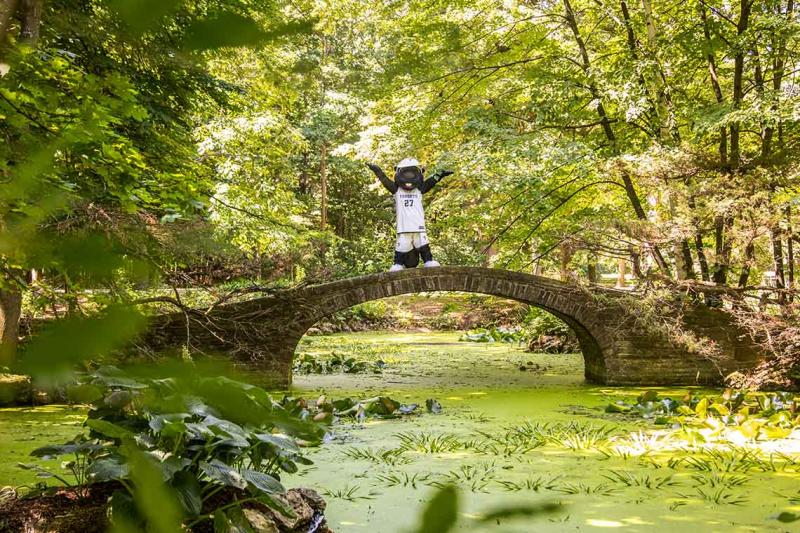 True Blue strikes a pose at U of T Mississauga's Wilson Pond Bridge (all photos by Johnny Guatto)
---
With its plethora of unique architectural styles, the University of Toronto is the perfect place to take photos: from U of T Mississauga's idyllic nature spots to the St. George campus's historic settings and U of T Scarborough's newly renovated modern backdrops.
Follow True Blue, U of T's mascot – and part-time Instagram model – as they tour some of the most Insta-worthy locations at the three campuses.
---
St. George campus
Between the 19th-century elegance of Trinity College, the modern brutalism of Robarts and the edgy hybrid style of the Joseph L. Rotman School of Management, the St. George campus boasts a diverse range of Instagram-worthy spots.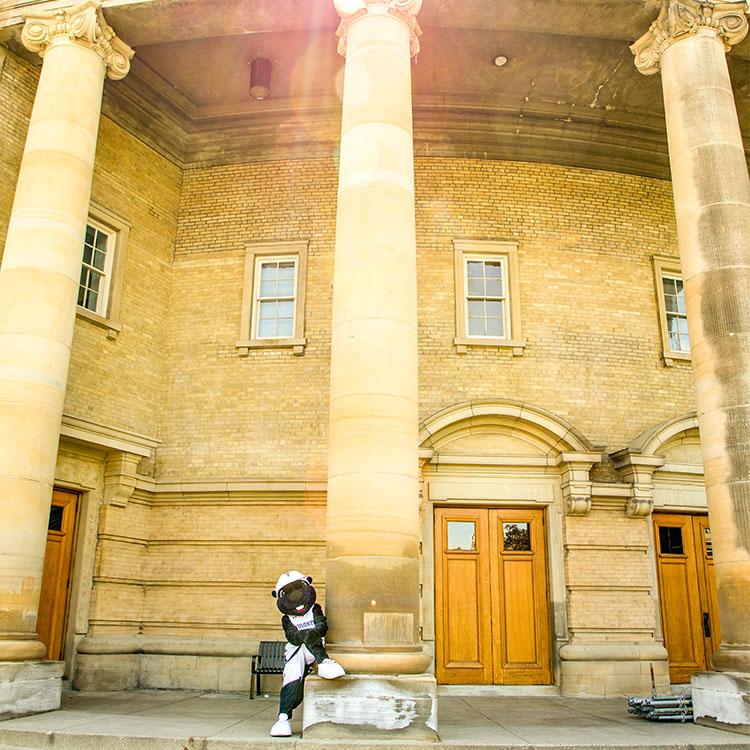 True Blue took advantage of the sunlight – and lack of pedestrian traffic – for a dazzling photo.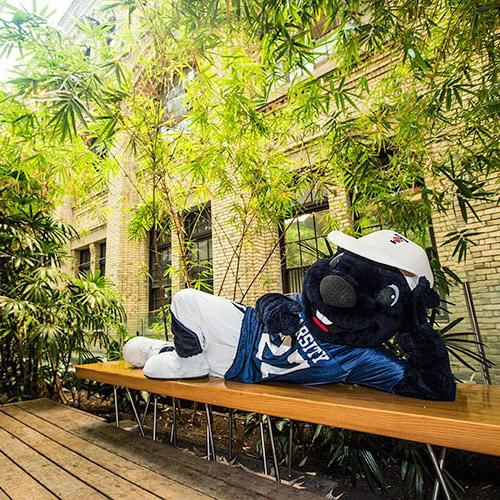 Savvy True Blue captured nature's beauty without actually having to go outside.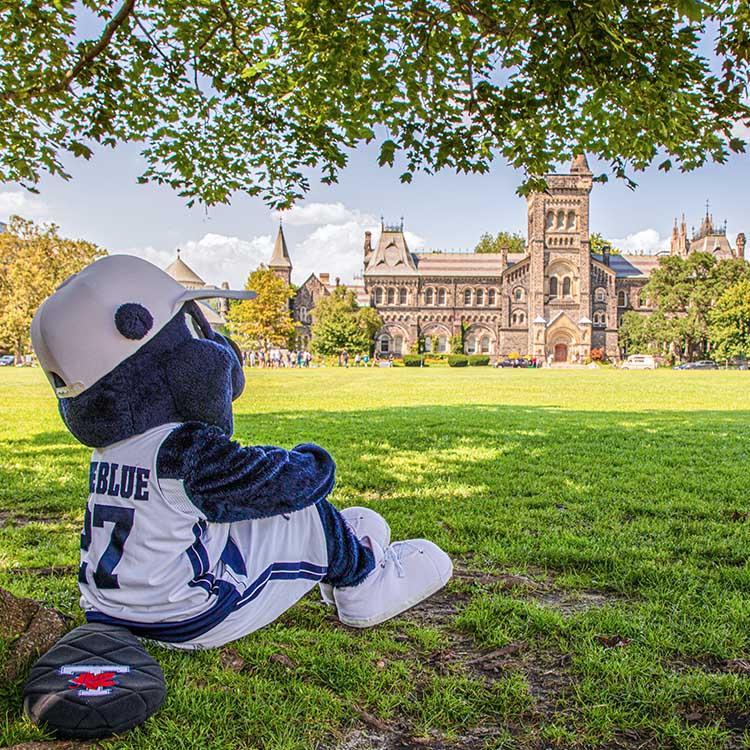 What a pensive (but cute) pose! Does it mean True Blue is killing it – both academically and aesthetically?
---
U of T Mississauga
As alumni know, natural landscapes make UTM the perfect place for a rugged photoshoot along one of U of T Mississauga's many hiking trails. But will True Blue's Instagram success be overshadowed by accounts dedicated to the ubiquitous deer at U of T Mississauga?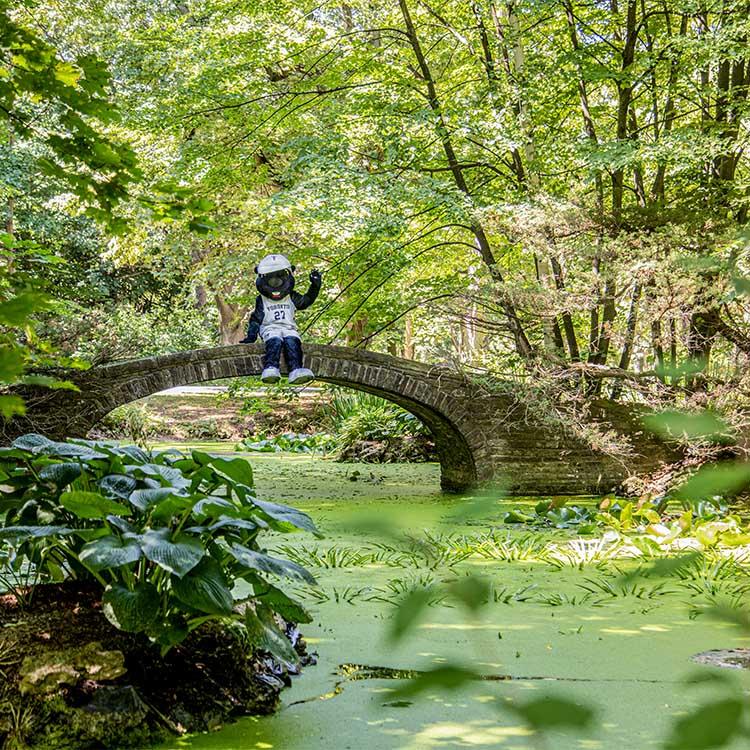 True Blue's photographer donned their most fashionable hiking boots to capture a picturesque swamp-chic photo.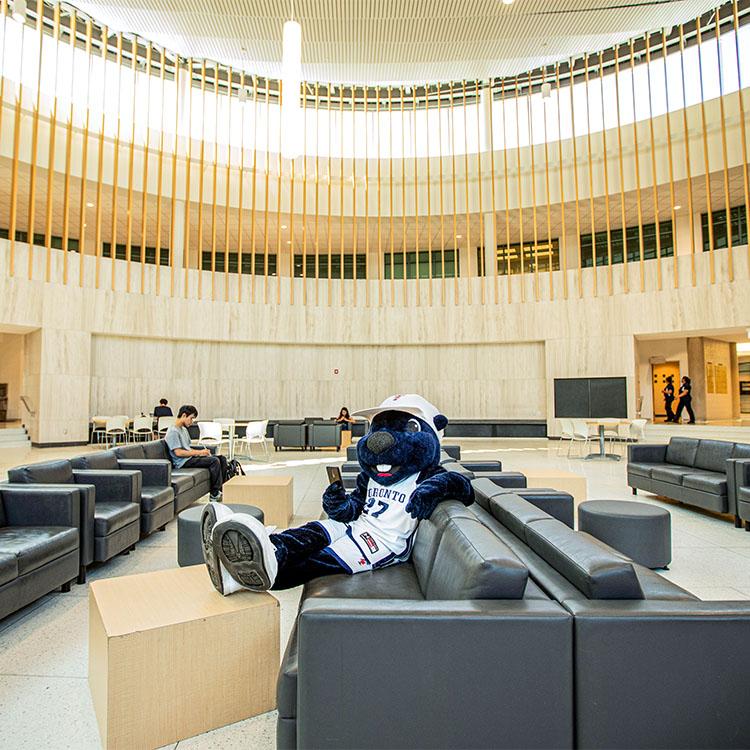 True Blue takes advantage of the Kaneff Centre's gorgeous architectural backdrop.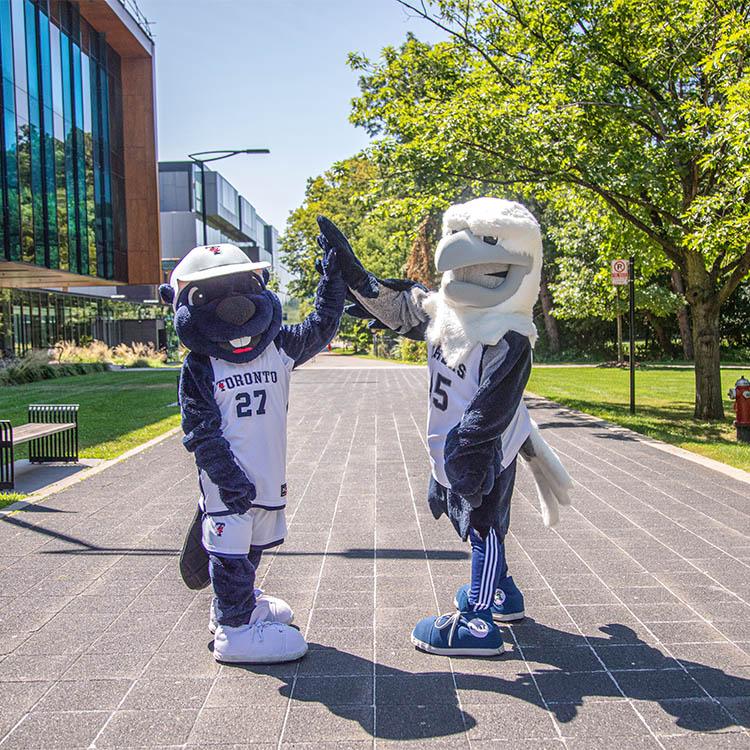 U of T Mississauga's Middle Road is the setting for the perfect squad photo, as  the UTM Eagle joins True Blue.)
---
U of T Scarborough
Over the past decade, U of T Scarborough has undergone an architectural revamp, transforming the campus into a hub of sleek, modern buildings. True Blue chooses between the old-school campus staples and the new gleaming glass structures.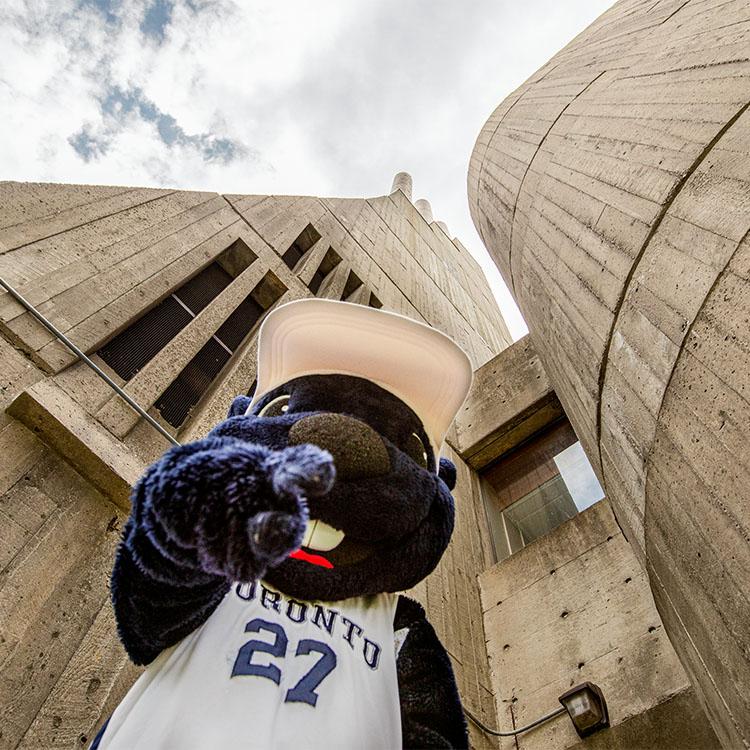 Looking 'smoking' in front of the iconic U of T Scarborough boiler stacks.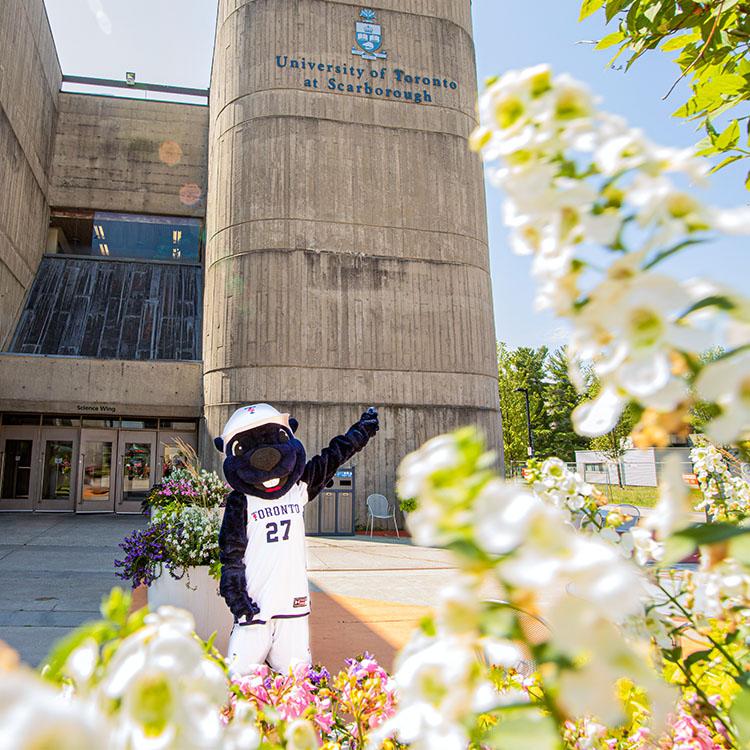 Playing peek-a-boo with the camera while enjoying a walk through the Terrace, the Science Wing patio.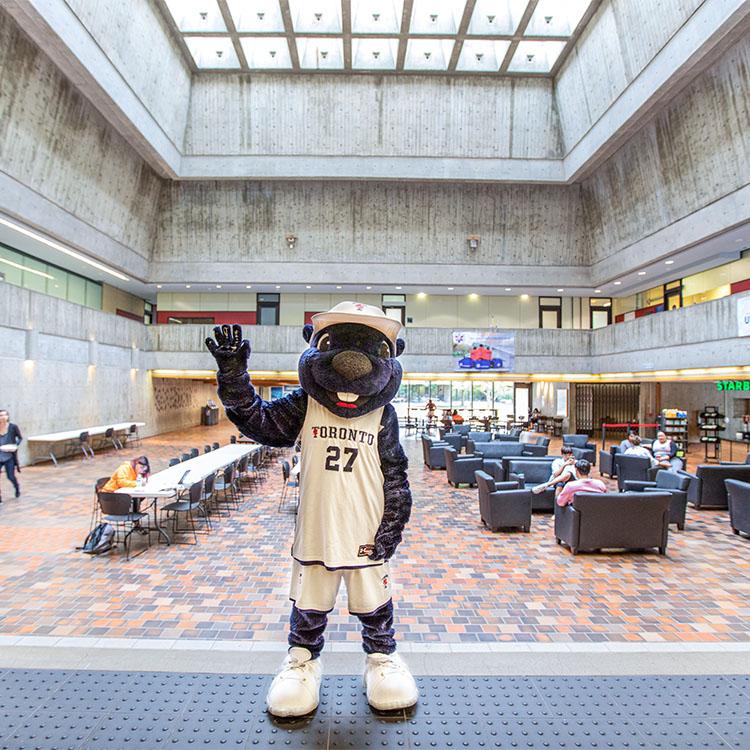 Striking a pose against the Meeting Place's scenic skylight and checked tiles.