January 21, 2022 | Alumni
A life-changing view: U of T alumna Roberta Bondar marks 30th anniversary of historic spaceflight
By Patricia Lonergan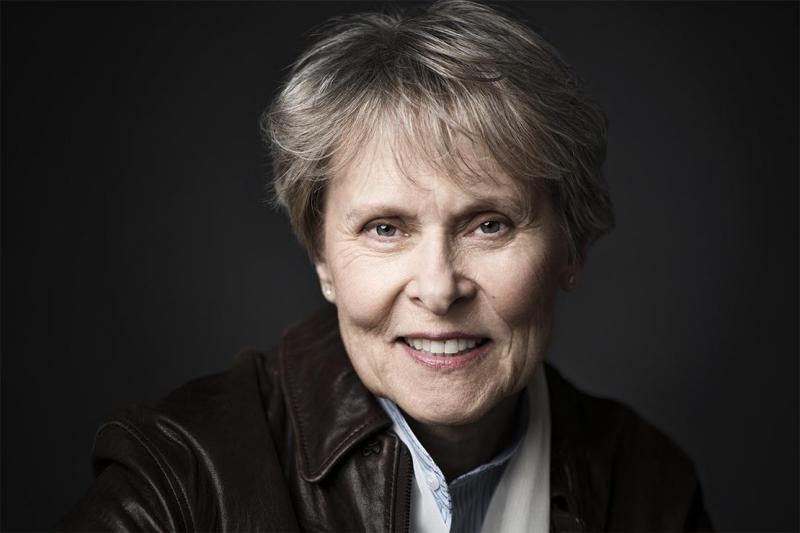 Jan. 22, 2022 marks the 30th anniversary of Roberta Bondar's historic spaceflight aboard the Space Shuttle Discovery. Photo by Don Dixon
---
Three decades ago, a U of T alumna gained a whole new perspective of Earth, one few have an opportunity to experience. Making history as the first female Canadian astronaut, Roberta Bondar (PhD 1974, Hon DSc 1992, Hon DSacLt 1993 TST) circled the Earth 129 times during an eight-day mission.
On Saturday, Jan. 22, exactly 30 years from the day she blasted off from the Kennedy Space Center, travelling about 17,500 miles per hour (28,000 km/hr) to remain in orbit, Bondar's historic spaceflight will be celebrated with a virtual event hosted by The Roberta Bondar Foundation.
A graduate of U of T with a PhD in neurobiology, Bondar studied under the supervision of Professor Betty Roots at Erindale College (now U of T Mississauga). She helped Roots set up an electron microscope facility at UTM. Prior to studying at U of T, Bondar earned a bachelor of science in zoology and agriculture at the University of Guelph and a master of science in experimental pathology at the University of Western Ontario. She also holds a doctor of medicine from McMaster University, and has received two honorary degrees from U of T.
Roberta Bondar brought a U of T memento on her spaceflight
When she rocketed into space, an Erindale College crest was nestled among the limited personal belongings she was allowed to take.
One of seven astronauts aboard the Space Shuttle Discovery's January 1992 mission, Bondar was also the first neurologist in space. The shuttle was outfitted with the Spacelab module and one of the main goals of the mission was to study the effects of microgravity on a variety of organisms.
Bondar conducted dozens of experiments for 13 different countries in the first microgravity laboratory, a precursor to the International Space Station. She researched the nervous system, inner ear balancing system, eye functions and blood flow during weightlessness. 
Following her groundbreaking mission, Bondar returned to Earth and headed an international research team partnered with NASA to better understand how human bodies recover from space travel.
It was a unique moment that not only changed the way I understand our planet, but it also helped frame how I view Earth and approach life on it
While the information gathered during the spaceflight continues to help astronauts survive longer flights, it was seeing Earth from a whole new vantage point that inspired Bondar to combine medicine, scientific research and knowledge of the environment to build hope for the future of humanity.
"The highlight was seeing Earth," says Bondar. "It was a unique moment that not only changed the way I understand our planet, but it also helped frame how I view Earth and approach life on it.
"The experience encouraged me to embrace conservation of our natural world and work to protect our home."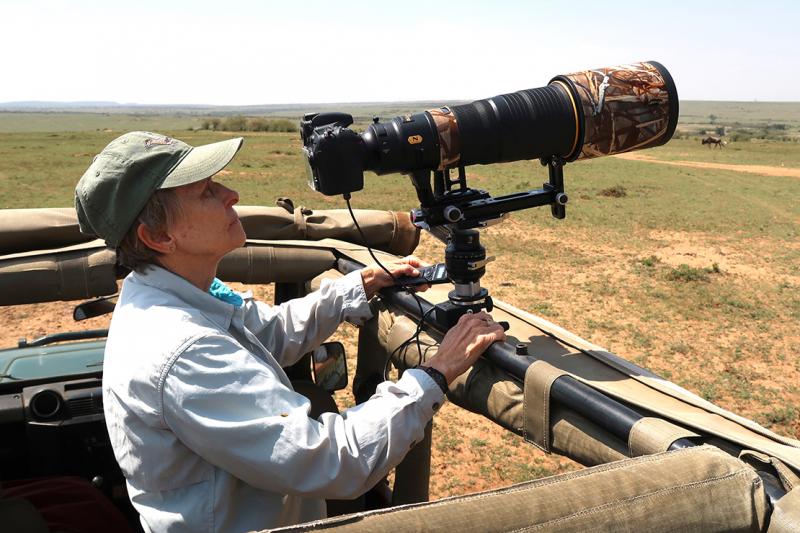 Bondar returned to school to study photography at the Brooks Institute in California, becoming a dedicated nature photographer, displaying her art in exhibitions and books such as Touching the Earth, which showcases her photos of Earth from space and her thoughts on the environment. She published several bestselling books featuring Canada's National Parks and other ecologically significant environments. 
Cultivating community, research excellence, and respect for life
In 2009 she co-founded the Roberta Bondar Foundation, a not-for-profit charity that aims to inspire interest in the environment through art. Roots, her PhD supervisor at UTM, was a founding director. The foundation offers several programs that help cultivate in all ages a sense of awe, respect and appreciation for other life forms that share our planet.
Bondar continues scientific research on endangered and threatened birds and has designed the Protecting Space for Birds project, which focuses on how natural and human-inspired changes impact the safe passage of migratory birds.
She also continues to connect with UTM students. The Roberta Bondar Graduate Student Excellence Award, through the Department of Biology, recognizes outstanding PhD candidates for their research excellence and positive contributions to extracurricular activities that enhance community life at UTM.
A pioneer and Canadian icon, Bondar has earned many distinctions during her distinguished career, including Companion of the Order of Canada, the Order of Ontario, the NASA Space Medal, induction into the Canadian Medical Hall of Fame and into the International Women's Forum's Hall of Fame. She holds numerous honorary doctorates and even has her own star on Canada's Walk of Fame.
The Roberta Bondar Foundation's ticketed online celebration of the anniversary of her spaceflight takes place on Saturday, Jan. 22. More information is available on Eventbrite.