'It's in our DNA to make an impact': how Lesra Martin inspired millions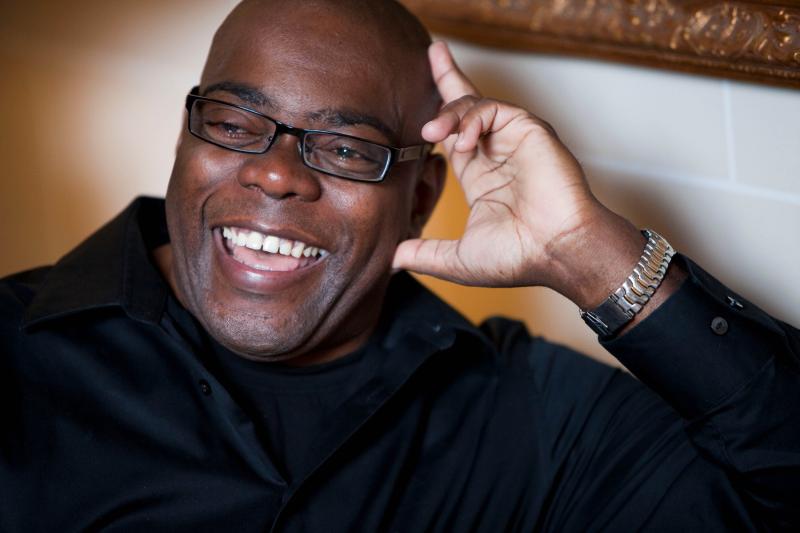 Photo courtesy of Lesra Martin
---
"I believe we all have, in our DNA, a desire to be the best we can be," says Lesra Martin (BA 1988 Innis). "To make a meaningful, positive impact when and where we can. Like orbs of light, set out on a mutual mission, U of T alumni are achievers, doers, believers and leaders."
Martin is most definitely one of those orbs of light. He's uplifted millions through his book, The Power of a Promise—and through the 1999 film The Hurricane, directed by fellow U of T alum Norman Jewison (BA 1949 VIC, Hon LLD 1985, Hon DSacLt 2001 VIC) and loosely inspired by Martin's own journey as a teen.
I believe we all have, in our DNA, a desire to be the best we can be. To make a meaningful, positive impact
Martin's real journey began in New York City, where he was, by age 10, working jobs to help feed his family. In 1979, at 15, he was offered a chance to go back to school—but in Canada. There, he began learning to read for the first time, despite his fears that he couldn't succeed academically.
It was an act of real courage to pick up a book. Martin chose The Sixteenth Round, by former boxer Rubin "Hurricane" Carter. It told how Carter had been wrongfully imprisoned for murder in the 1960s and was still in jail.
Moved, Martin worked to write a letter of support—sparking a friendship between the teen and the boxer. Soon Martin was convincing his foster family to advocate on Carter's behalf. Five years of activism later, Carter walked free.
And Martin? His faith in himself restored, he was earning an honours degree at U of T and embarking on a life rooted in empowerment.
Join us to hear the rest of Lesra Martin's incredible story
Martin's story of resilience and perseverance went on to encompass his career as a lawyer, the making of The Hurricane film, his inspiring advocacy for literacy and his invitation to speak at the United Nations.
To hear more, join us at Alumni Reunion! On May 31, Martin will be the keynote guest at Alumni Reunion, speaking during the U of T Alumni Association (UTAA) annual general meeting. All U of T alumni are counted as UTAA members. You are warmly invited to the meeting to learn the rest of Martin's incredible story.
Above all, he says, it's a tale of making each other strong.
"I believe that sharing our stories can help shore each other up," he says. "When we share our lived experiences, we learn from one another and strengthen our resolve to forge new paths forward."
Register for 'The power of one for all': an online interview with Lesra Martin, on May 31, 2023