June 12, 2018 | Volunteer & Awards
Honorary degree recipient Dominic Barton encourages U of T grads to adopt a global outlook
By Chris Sorensen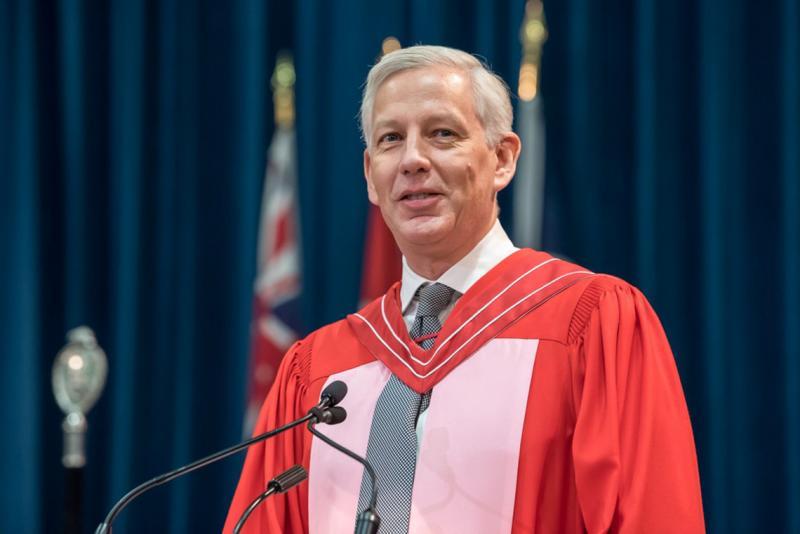 McKinsey & Co.'s Dominic Barton received an honorary Doctor of Laws, honoris causa, from the University of Toronto on Tuesday (photo by Steve Frost)
---
Canada has its share of corporate heavyweights, but few, if any, have the global influence of Dominic Barton (Hon LLD 2018).
The global managing partner of McKinsey & Co. – a management consulting firm so revered in some circles it's known simply as "the firm" – has spent the last three decades shaping the world of business by advising corporate and government clients in Europe, North America, Asia and elsewhere. That includes Barton's own backyard in Canada, where he is chair of the federal government's Advisory Council on Economic Growth.
Yet Barton, who is based in London, England, and today received an honorary Doctor of Laws, honoris causa, from the University of Toronto, is not your typical hard-nosed power player – despite taking meetings with two or three CEOs per day. 
"For a phenomenally powerful guy, he couldn't be nicer," Roger Martin, the former dean of U of T's Rotman School of Management and the director of the Martin Prosperity Institute, told the Toronto Star two years ago. 
"I'm not sure he's got any enemies."
Barton's disarming approach may have something to do with his Canadian roots. Born in Uganda, where his father – a U of T alumnus – worked as a missionary, Barton spent a good chunk of his formative years in Canada after the family moved back to Toronto when he was seven and then onward to Chilliwack, B.C.. He graduated with honours from the University of British Columbia and went on to study at Oxford University as a Rhodes Scholar – but not before working on a B.C. fishing trawler and in a Fort Nelson sawmill.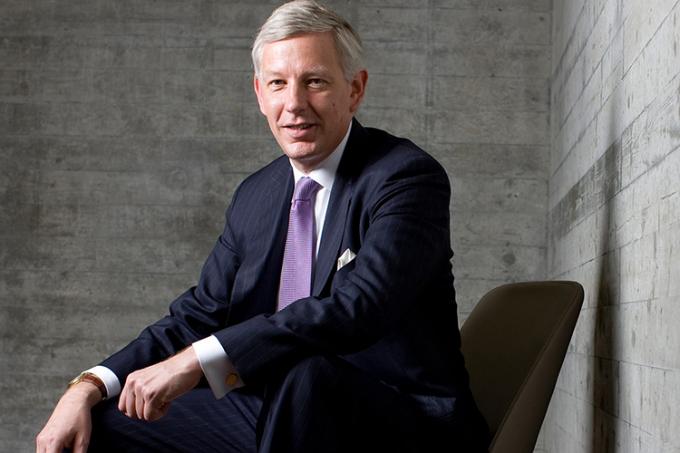 Though Barton was tapped by McKinsey shortly after graduation, his rise to the top of the storied consulting firm was anything but preordained. In fact, it took him three tries to make partner, unusual at a place known for its "up-or-out" culture. 
Barton's decision to take a post in South Korea nearly two decades ago also proved inspired, despite the fact that many of his colleagues considered it a bad career move. He arrived just in time for the Asian financial crisis and was later given a front-row seat to China's rise as McKinsey's Asia chair in the mid- to late-2000s. 
Both experiences helped inform Barton's thinking on what countries like Canada must do in the future to remain economically competitive. 
These days, Barton and McKinsey are also known for pushing ideas like corporate sustainability and inclusivity at a time when both capitalism and globalism are facing a backlash.  
"A sustainability agenda goes hand in glove with the performance of a company or an organization," Barton told the Harvard Business Review last year. "If we're trying to improve performance, particularly in companies, you have to include sustainability. You have to be thinking about the environment. 
"You have to be thinking about the governance of the institution and its license to operate."
A message to U of T grads from Dominic Barton:
"Swing for the fences – and be comfortable in having setbacks, but always pick yourself back up and go forward. You are distinctive, vital, and have a unique contribution to make to the world. Please spend some time exploring the broader world, which is your world, in particular, Asia and Africa, which are in all of our futures."