Hibiscus flowers and dragons – Gina El Kattan's recipe for tea success
By Tara Clemens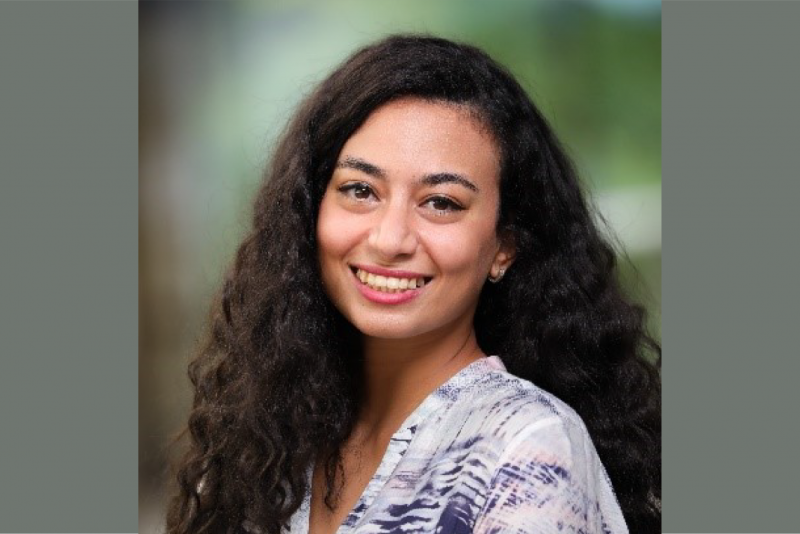 ---
Since graduating from U of T Mississauga in 2014, Gina El Kattan (BBA 2014 UTM) has been busy launching a modern brand based on a traditional tea from Egypt. Her journey has taken her from a small, family business to national distribution, culminating in a successful Dragon's Den pitch in 2021 for her company Nuba, which produces an all-natural and traditional Egyptian tea made from hibiscus flowers. She took some time to chat with her alma mater about her adventures in entrepreneurship.
You started as a student at UTM back in 2011 only days after arriving in Canada from Egypt. What was that experience like?
It was overwhelming! My first month in Canada felt like a blur, but it was nice feeling like I was in the same boat with so many other international students that were also new to UTM and the country.
Although I miss my family and friends back home (and the warmth!), I really do love living here. The diversity is amazing and I've learned so much from people with different backgrounds. I really feel that I'm bringing Egypt and Canada together with this business.
I really feel that I'm bringing Egypt and Canada together with this business
You have a Bachelor of Business Administration from the U of T Mississauga's Department of Management, and a minor in psychology. Was there a particular course or professor that really influenced the direction of your entrepreneurial ambitions?
I really loved Entrepreneurial Strategy with Professor Nico Lacetera. It was one of my favourite classes, and it has absolutely impacted my career direction. We still keep in touch!
Have you always dreamed of being an entrepreneur?
I think the entrepreneurial spirit runs in my family. My grandpa and my mom are both serial entrepreneurs. My first business venture was when I was around 10 years old. I made jewelry and sold it during the summers.
You started Nuba as a small local business with your mom, and it has grown exponentially. Can you tell me about Nuba's ties to your roots in Egypt?
We're passionate about supporting small scale farmers in Southern Egypt. It's a place that's close to our hearts, as it's where our family is from. We named the company Nuba after this region.
It has been a staple in our culture for thousands of years. We use premium quality whole hibiscus flowers that are grown on the banks of the Nile and dried in the Egyptian sun. We then brew them to create a ruby red tisane with a robust, sweet and tangy flavour.
It became our goal to create a modern brand from a traditional Egyptian superfood
When we moved to Canada we brought hibiscus flowers with us. We would make the tea for new friends and always found it was a big hit. This sparked the idea for us that this could have massive market potential. It became our goal to create a modern brand from a traditional Egyptian superfood and bring it to Canada.
Do you think the passion you have for your product has ultimately led to its success?
Definitely! This is really a labour of love. We promised ourselves from the start that we would not compromise on authenticity.
We adhere to traditions dating back to the days of Ancient Egypt, exactly like we made it at home. We use fresh, raw materials, and we don't use concentrates. We craft small batches every time and always by hand with no preservatives or artificial colours. I think that's what's made us stand out. It really takes people back when they taste it.
What is it like working with family?
It's challenging - but great. I think my mom and I really complement each other skills wise, so it works. There is no one else I would rather do this with.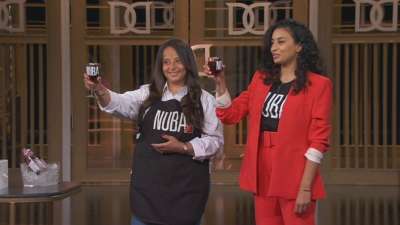 Last year you were on Dragon's Den pitching Nuba. What was that like?
It's been an incredible experience so far. My dad had been pushing us to audition for years, and we never quite felt ready. But the stars really aligned for us last year! Being on the set of a show that our family has watched for a decade was surreal. We filmed our segment this summer after a whirlwind audition process and the wait to hear whether our segment was going to make it to air required a ton of patience.
It aired last December and the response has been incredible. Everyone has been so supportive and have really connected with our story.
What advice would you offer to someone looking to start out as an entrepreneur?
Resilience is key! The journey is a challenging one and being able to pick yourself back up is crucial.