November 24, 2022 | Alumni
How one Rotman grad is building a more sustainable future
By Jessie Park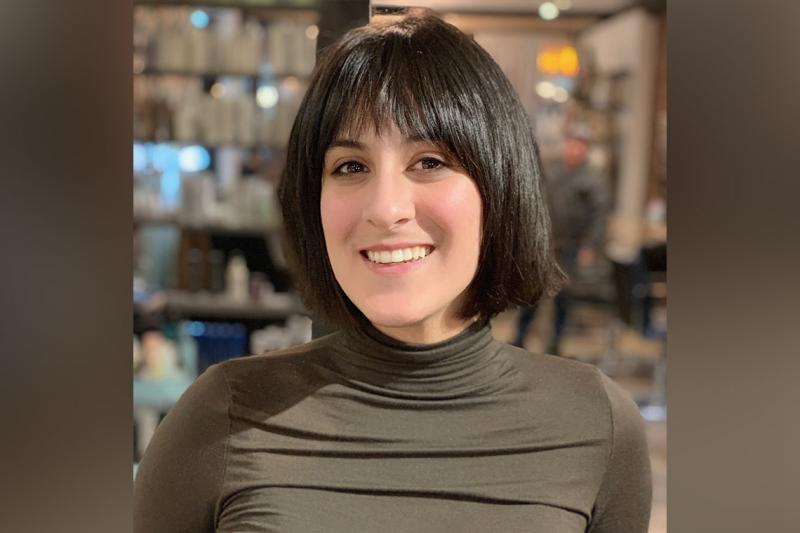 Rotman grad Fatima Saya (photo courtesy of Fatima Saya). 
---
If anyone had told Fatima Saya (MBA/MGA 2018) four years ago that she'd work in real estate development after her business degree, she probably wouldn't have believed them.
With a passion for building community, creating social and global impact and advancing equity, diversity and inclusion (EDI) wherever she goes, Saya was recognized in her second year at Rotman School of Management for creating and leading a diversity education program for the incoming MBA class in partnership with the school's Office of Student Engagement and her peers.
Today, she is a senior manager of social impact at The Daniels Corporation, a Toronto-based real estate development company – and says the link between the two is not as unusual as it might initially sound.
"Without cultural, economic or social infrastructure, buildings are just buildings," says Saya. "State-of-the-art construction is a big part of what we do at Daniels, but what we're really focused on is building inclusive and sustainable communities through real estate development."
Saya's work falls under three main categories: social infrastructure development, local economic development and community engagement. One of the largest projects she's involved in is the Regent Park revitalization project, where Daniels has been the development partner for its first three phases since 2006.
Since the project began, the physical infrastructure in Regent Park has been completely transformed for its residents, including the building of a new youth centre, community arts and culture hub and award-winning athletic facilities. The revitalization project has also helped to connect more than 1,600 people with employment opportunities through the new Regent Park Employment Centre.
"No two days are the same in my world," says Saya. "One day, I might meet with the employment community group in Regent Park about creating new jobs for residents, then I might meet with Artscape on creative placemaking that we're trying to bring to one of the communities."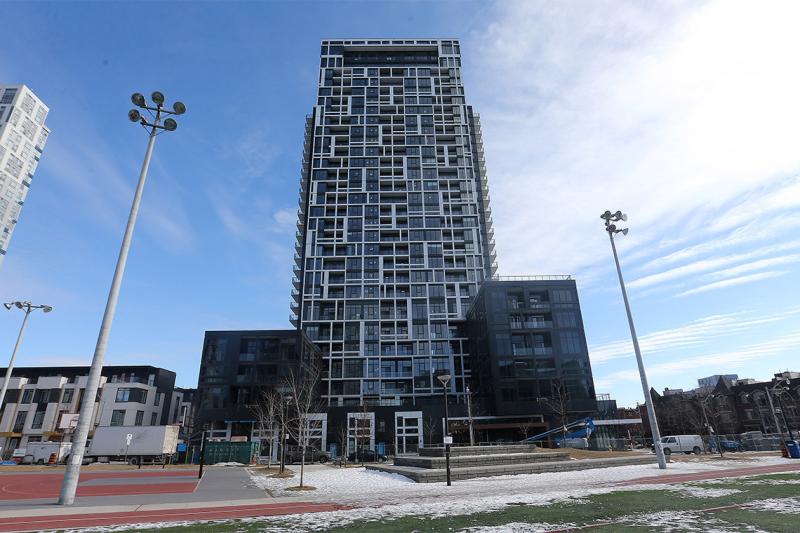 A typical afternoon involves meeting with the College of Carpenters and Allied Trades and the YMCA about CRAFT, the youth employment program Daniels runs in Regent Park and Scarborough. And to cap off the day, an internal meeting on EDI – another key portfolio in her role.
"I'm consistently juggling about two dozen projects, and they're all different," says Saya. "I became used to that at Rotman, and it has also been a common thread throughout my academic experience and now at work – I'm always looking for that multidisciplinary approach."
After working in the education sector in Montreal following her undergraduate studies, Saya recalls noticing a management gap in the non-profit sector. Coming from an international development and political science background, she figured business school would be largely uncharted territory, but took the plunge anyway.
"I wanted to gain those management skills and challenge myself in a new way," she says. "I like to pull from different disciplines when seeking out solutions to problems, so I was drawn to how inherently interdisciplinary the MBA program was. That's also why I pursued a dual-degree program, completing my master of global affairs degree from the Munk School of Global Affairs [& Public Policy] at the same time."
Following her graduation, Saya searched for a role that would allow her to apply her MBA skills in the social sector, with a focus on EDI. In the meantime, she worked as a freelance consultant using the skills she gained from working at NeXus Consulting Group during her second year. NeXus is an in-house consulting firm comprising Rotman MBA students and not-for-profit organizations, which merged with the Impact Consulting Group at Rotman in 2022.
"I was looking for something very specific, and I was comfortable with the reality that it was going to take some time to find whatever that is," she says.
Now in her ideal role, she says the best part is getting to use her diverse skills on projects that impact thousands of people in the Greater Toronto Area.
"At the end of the day, real estate development is inevitable as we grow rapidly as a city and a country," says Saya. "It gives me hope that more people are embracing that development can happen in ways that build the social, cultural and economic infrastructure of our cities and our communities."