Seven great reasons to register for Alumni Reunion today
By Alice Lawlor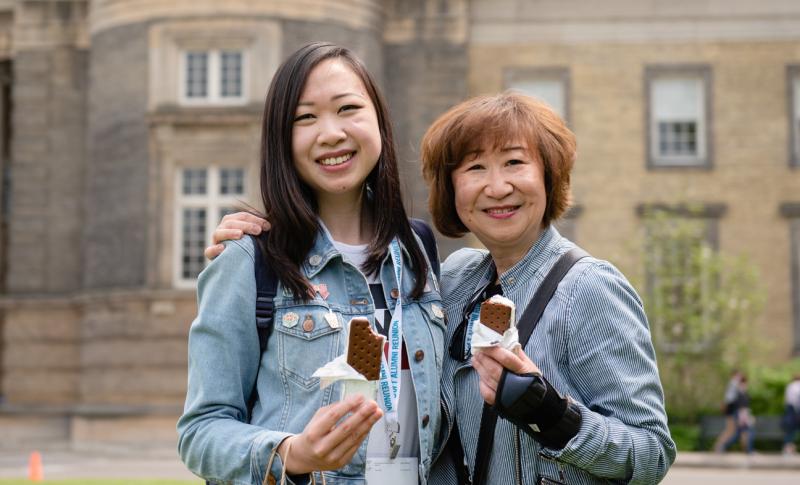 A big street festival, a mind-expanding lecture or a journey of discovery with the kids… how will you celebrate Alumni Reunion 2023? This year, there are 100+ events to choose from — in person at all three campuses and online for wherever you are.
Taking place every spring, Alumni Reunion is U of T's biggest and brightest alumni gathering, bringing thousands of alumni back to our three campuses and involving our extended global community of grads through virtual offerings. Want to explore new ideas, catch up with friends from your U of T days and create new experiences back where it all began? Whether you're attending an event hosted by your faculty or college, or signing up for one of our flagship events, Alumni Reunion has it all.
So, what are you waiting for? Register here and mark your calendars for May 31-June 4. In the meantime, here's a sneak peek of what's on offer:
1. ALUMNI FEST is BACK AND BETTER THAN EVER!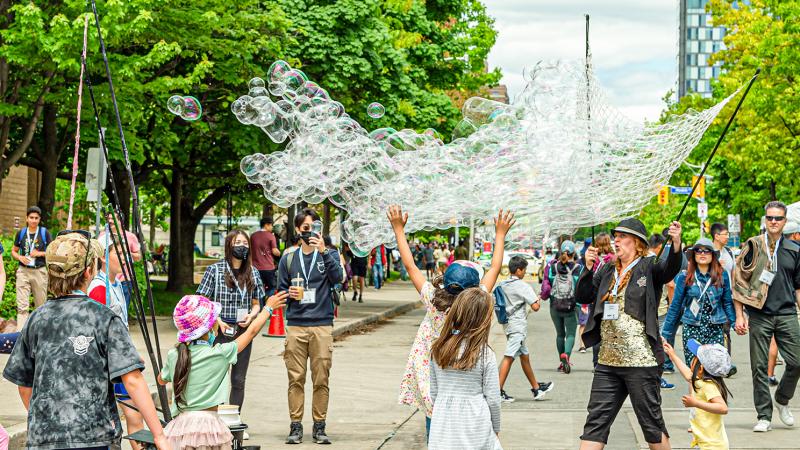 Hands up if you love a street party! With delicious food and great entertainment, Alumni Fest is our flagship outdoor event along St. George Street. Whether you're bopping along to a band with friends from U of T days or introducing the kids to a favourite food truck, this popular event has something for everyone.
2. KIDS' PASSPORT WILL MAKE YOUR CHILDREN THINK YOU'RE COOL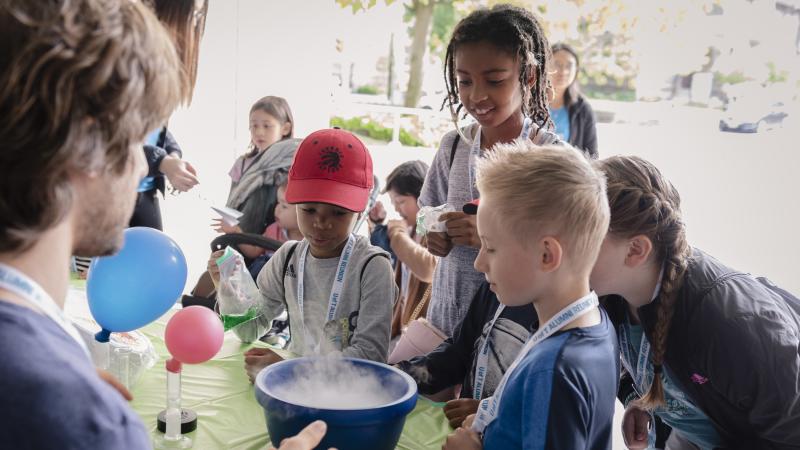 Introduce your kids to the fun of university life with a morning of hands-on activities that earn them stamps. From a bookstore scavenger hunt to finding Pokémon and investigating a pretend crime, activities give a kid-friendly glimpse of the amazing things happening at U of T. This fan-favourite event is located on the St. George campus and best suited to kids aged 4-12.
3. STRESS-FREE DEGREE LECTURES WILL WAKE UP YOUR BRAIN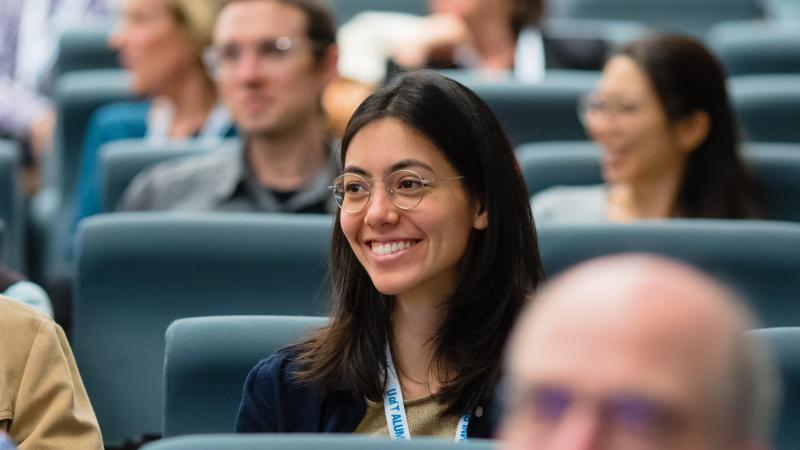 If you're a follower of the cultural zeitgeist and you love to learn, our Stress-Free Degree lectures are for you. This year's talks include an exciting mix of fun and serious subjects, from the buzzworthy TV show Squid Game to the legal side of AI and the importance of online data privacy. Plus, long Covid, Superman and boys' body image. There are nine lectures on offer, available in person and online.
4. RACIAL JUSTICE CHAMPION LESRA MARTIN WILL MOTIVATE YOU TO PAY IT FORWARD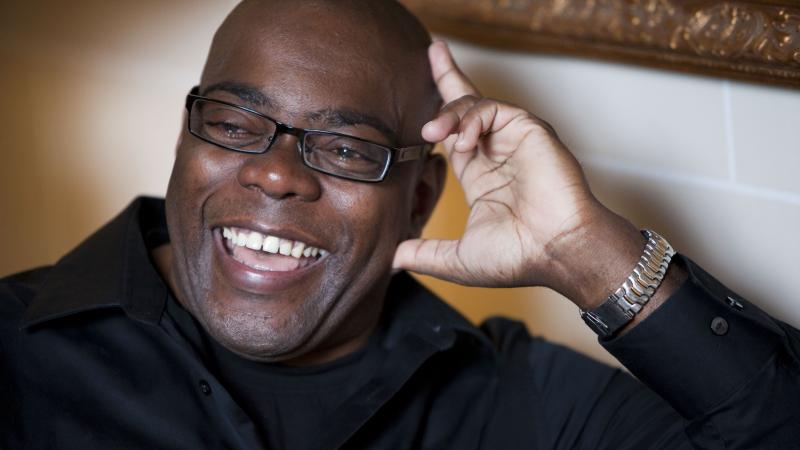 The activist and acclaimed lawyer who helped secure the freedom of Rubin "The Hurricane" Carter is also a U of T alum. In this online conversation, Lesra Martin (BA 1988 INNIS) shares his origin story, journey to U of T and nuggets of wisdom that shaped his successful career. The University of Toronto Alumni Association's Annual General Meeting will follow the online talk with Lesra Martin.
5. WE'RE TURNING THE ONTARIO SCIENCE CENTRE INTO PARTY CENTRAL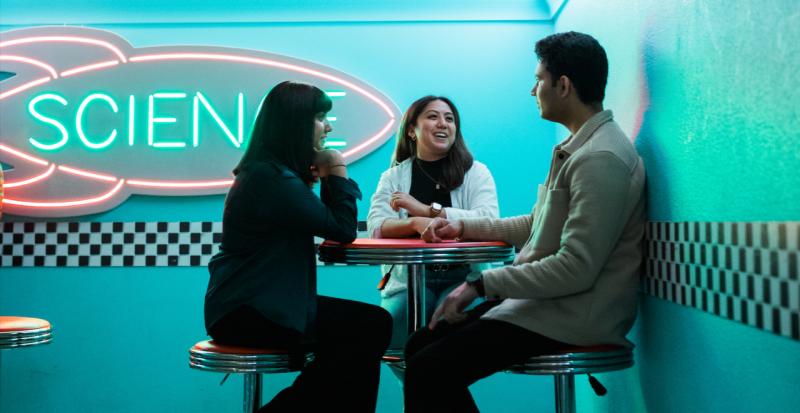 Join new and newish grads for the biggest SHAKER event of the year. Eat, drink and be merry at one of the first interactive science museums in the world — no lab coats required. Admission is $20 and includes all non-alcoholic beverages, yummy treats and one alcoholic drink ticket. Shuttle buses from the St. George campus are available.
6. OUR 2SLGBTQ+ SPRING SOIRÉE IS THE PERFECT KICKOFF TO PRIDE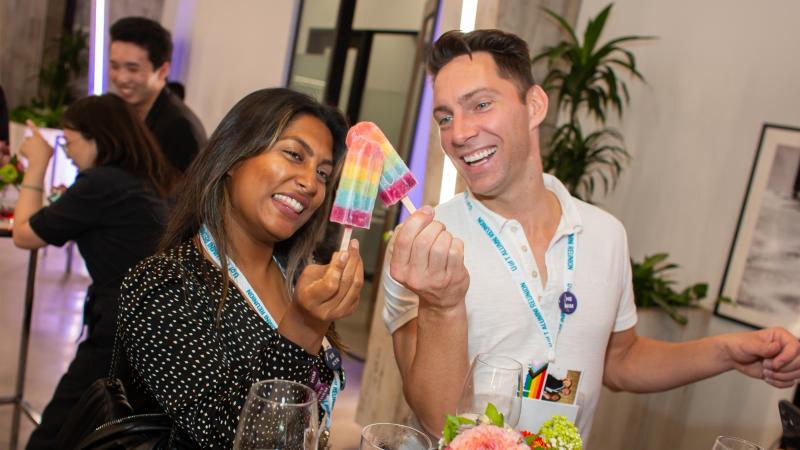 What better way to usher in Pride month than with an evening of chic cocktails and delicious food at Eataly Toronto, one of the city's top eateries. Dust off your fancy shoes and don a rainbow bow tie for a night of mingling with fellow 2SLGBTQ+ alumni and friends.
7. A BIG ANNIVERSARY DESERVES A BIG CELEBRATION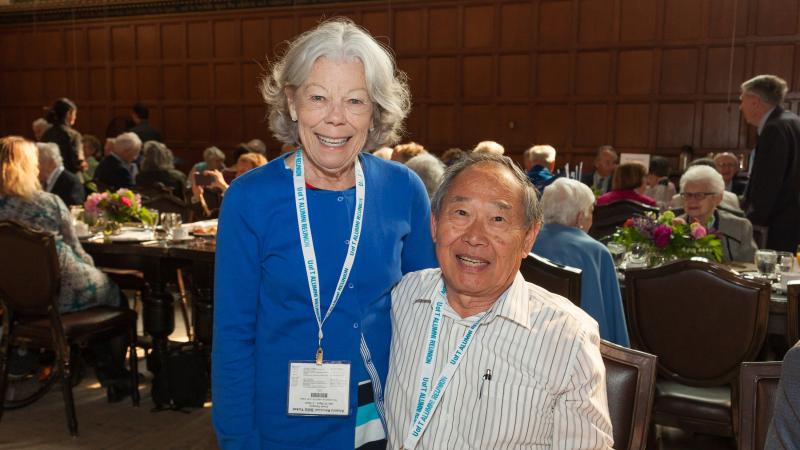 Are you celebrating a special U of T anniversary this year? Take a trip down memory lane at invite-only events for alumni celebrating their 50th, 55th, 60th, 65th, 70th, 75th, and 80th anniversaries of graduation, including the Chancellor's Breakfast and the 50th Anniversary Ceremony at Convocation Hall.
Register today and get ready for Alumni Reunion 2023. Find @uoftalumni on Instagram, Facebook and Twitter and follow our hashtag #uoftreunion for all the latest Reunion news, information and contests.