Rotman School of Management | School of Graduate Studies
Keng Lam Ang
Master of Business Administration (MBA) 1975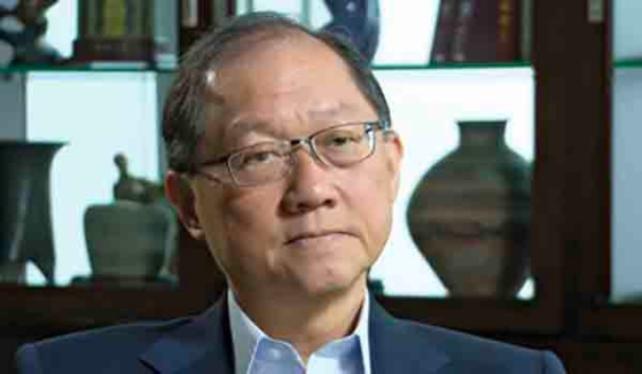 Keng Lam Ang is a major player on the world stage as chairman of the China World Trade Center, and believes there is room for Canada on the same stage.
The China World Trade Center in Beijing is often referred to as "the place where China meets the world." Ang, as a senior executive of the Kuok Group since 1976, is responsible for the planning and development of many projects, none bigger than the trade center.
"We built 860,000 square metres of space [in the trade center]... which is a landmark in Beijing and represents the economic awakening of Beijing society," Ang said.
The trade center opened in 1990 and is the first choice for many multinational companies based in Beijing and one of the largest up-market commercial mixed-use developments in the world. It contains the China World Tower, the tallest building in Beijing, and a new ultra-luxurious China World Summit Wing hotel.
Ang said he has helped develop many other projects but he is especially proud of the trade center which shows that Beijing is progressing and opening itself up to the rest of the world.
"With the developing of China, the trade center provides an opportunity for many Asians, from Hong Kong, from Singapore, Malaysia, Southeast Asia, to perform on a much bigger stage," Ang said.
And he believes Canada can be part of it. "There could be a lot of synergy between Canadians and Chinese or Asian business people. I believe they can do a lot of business together."
"The research at the University of Toronto is very deep and detailed. I believe science and engineering are great subjects to pursue. The U of T can play an important part in developing young people to make a mark in the world."
One of the great things about going to U of T is knowing what you learn stays with you for decades to come. "Just like you learn to cycle and forever know how to do it; it can be faster, with more tricks, but what you have learned is applicable for so many years."
The professors at U of T were like people "who open small windows to let you have a peek, a look inside, [at] what is possible in that window. And then they close it and another one is opened up."
Published Nov. 28, 2013