New York City
New York, NY: PRESIDENT'S RECEPTION & PRESENTATION
Join fellow U of T alumni and friends for a lecture that explores how genetic testing can be used to develop a diet for optimal health.
Reception & Presentation
Q & A to follow
Professor Meric Gertler 
President, University of Toronto
cordially invites you to a reception for University of Toronto alumni and friends, featuring a special presentation on 
Do Our Genes Determine What We Should Eat?
by 
Professor Ahmed El-Sohemy
Department of Nutritional Sciences and
Joannah and Brian Lawson Centre for Child Nutrition
Faculty of Medicine
University of Toronto
There is increasing awareness among researchers, educators, healthcare professionals and consumers that the one-size-fits-all, population-based approach to nutritional guidance is inefficient and sometimes ineffective. Numerous studies have now shown that variations in certain genes can explain why some individuals respond differently from others to the same foods, beverages and supplements they consume for optimal health and performance. A number of consumer genetic testing services for wellness and athletic performance are available, but their clinical utility and validity remains controversial. This talk will review the scientific advances that have been made and describe the benefits and limitations of genetic testing in developing personalized diets.
Note: This presentation will be preceded by an information session for prospective students interested in learning more about the University of Toronto. 10th, 11th and 12th-grade high school students are encouraged to attend with their families. For more information on the session, please email student.recruitment@utoronto.ca.
Feel free to share this invitation with anyone who may be interested in this opportunity!
---
Prof. El-Sohemy's presentation is part of an ongoing series of compelling lectures for alumni, hosted in cities around the world. U of T Where You Are brings the University right into your community, keeping you informed, inspired and connected.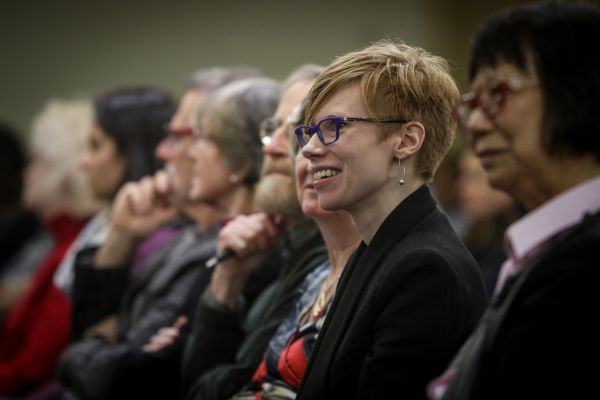 U of T Where You Are
U of T Where You Are
U of T's popular lecture series comes to where you live and work, in cities around the world. Stay informed, get inspired!
More about this lecture series