VIRTUAL SUMMER CAMP. THE COUCH EDITION.
ONLINE ACTIVITIES BRING THE FUN OF CAMP TO THE KIDS IN YOUR LIFE.

Now that summer is finally here, what are you going to do with the kids? U of T to the rescue with Couch Camp—five days of short, fun, educational webinars by experts from across U of T. Using items lying around the house, the kids will learn about nature, space, fitness and other cool stuff. Sign them up for the whole week or just the camp activities that grab them.
Please note, you have the option to register your child for all five Couch Camp webinars or select the individual webinars that interest your child. 
Monday, July 27th- Shapes and Colours: More than Meets the Eye
Did you know that the colours we see on butterflies, birds, and beetles aren't like the colours we see in paints or dyes on everyday objects? These "colours" are from light transformations on the tiniest shapes that our eyes can't see—this is called structural colour! Let's look at different coloured creatures under the microscope, and see how the colours change!
Tuesday, July 28th- What is Gravity?
The force of gravity is something that each and every one of us experiences all the time. It's what keeps us from flying into space off the surface of the earth, and what keeps the planets in orbit around the sun. In this workshop, we will explore concepts in gravity through the history of how humanity has thought about it, current research in astronomy, and a few gravitational experiments that you can try at home!
Wednesday, July 29th- Introduction to Acting: Exploring the Actor's Tools 
Play fun and interactive drama games to explore how we can use our body, voice and imagination to create a character. Brought to you by the professionals at Young People's Theatre, the oldest professional theatre company in Toronto and a national producer and presenter of theatre for young audiences.
Thursday, July 30th- Exploring the Life of Plants Through Art
Learn how to press flowers with items found around the house, make prints of leaves that show fine details of the internal structure necessary for plant growth, and more! By the end of the workshop, you'll learn more about plants found in your backyard, in addition to having beautiful works of art to hang in your home!
Friday, July 31st- Fitness Friday: Let's Get Moving!
Fitness and physical activity mean different things to different people. In Fitness Friday, we will explore and learn some of the fun fitness options with a U of T fitness instructor. Make sure to wear comfy clothes you can move in, and maybe have a water bottle nearby! Most importantly, bring your smile and energy to get moving!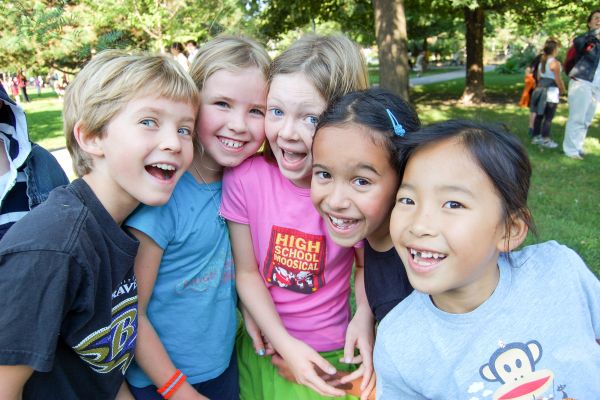 Family Programming
This event is part of
Lean on U of T to make parenting a little easier! Tap into events that help you navigate life as a parent and bring your children to a variety of fun events geared to families.
Find out more