Senior Alumni Association
LEARN, GROW, VOLUNTEER, SHARE YOUR WEALTH OF EXPERIENCE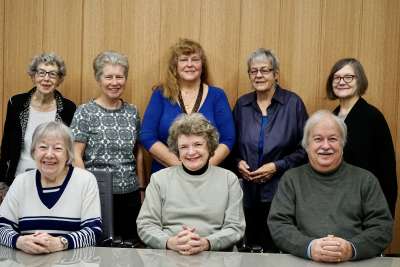 The Senior Alumni Association (SAA) was established in 1976. It brings together U of T alumni who are 55+. As a lifelong resource to alumni, the University of Toronto offers many opportunities to learn and grow. Older alumni offer a unique and valuable perspective and can give back to the U of T community by sharing their wealth of wisdom and experience.
Contact the Senior Alumni Association
c/o Division of University Advancement
University of Toronto
21 King's College Circle
Toronto ON M5S 3J3
E-mail: senior.alumni@utoronto.ca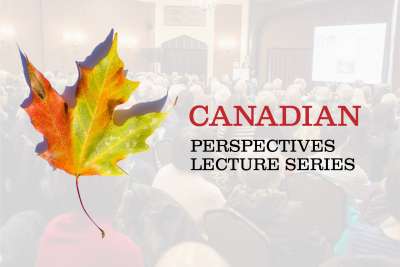 CANADIAN PERSPECTIVES LECTURE SERIES
The Senior Alumni Association (SAA) is proud to present the Canadian Perspectives Lecture Series, which is open to all U of T alumni and to the general public of all ages. These fascinating talks are given by notable U of T faculty and leading industry professionals who delve into topics such as business, media and the arts. They stimulate your senses and give you food for thought.
The Canadian Perspectives Lecture Series is offered regularly three times each year:
Fall series beginning in October
Spring series beginning in March/April
You can attend individual lectures and pay as you go, or attend all lectures of one series for a great bundle price!
READ THE SAA NEWSLETTER
Senior Alumni News is a quarterly newsletter that keeps you updated on the activities of U of T's SAA. Learn about our events, volunteer opportunities and more.
Get the newsletter
JOIN US TO ENJOY INTERESTING PROGRAMS AND VOLUNTEER OPPORTUNITIES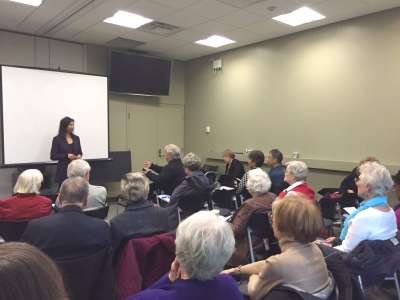 Join the Senior Alumni Association and stay engaged with your alma mater! We welcome everyone who is age 55 or over, an alumnus or alumna of U of T, and interested in participating in any of our programs. Help your University and have fun at the same time!
We also welcome a limited number of friends of the University who are not alumni, especially spouses and friends of members, to volunteer with us or attend our lectures and events.
If you would like to help the University of Toronto community to learn and grow, you can give back to your alma mater by volunteering through the Senior Alumni Association for specific university projects or research initiatives—there are always opportunities to stay engaged.
Email us at senior.alumni@utoronto.ca
Browse volunteer opportunities
THE SAA EXECUTIVE
The SAA executive is a group of committed volunteers who meet several times a year to handle the affairs of the Senior Alumni Association. Much of the Association's work is managed by the following standing committees:
Senior Alumni Volunteers (SAV): Provides volunteers for university projects and shares volunteer opportunities.
Canadian Perspectives: Arranges lectures presented by U of T professors and industry experts
Planning: Studies how the Association might improve its programs and organization.
Publicity and History: Prepares articles for publication, brochures about the Association and our newsletter Senior Alumni News.
Events: Provides a variety of educational and fun events for members.
Membership: Maintains an overview of our membership.