Online
What's Your City Doing for You?
The City & You: Find Your Best Place
Event Details
Sep 25 - Oct 27, 2017
Delivered online via Coursera
Delivered online via Coursera
Online
What's Your City Doing for You?
The City & You: Find Your Best Place
Presented by:
Prof. Richard Florida
University Professor
Director of Cities at the Martin Prosperity Institute, Rotman School of Management
University of Toronto
A free five-week MOOC (massive open online course)
Starting September 25, 2017
Exclusive benefits just for U of T Alumni

REGISTRATION DEADLINE: September 29, 2017 
If you would like to register for this course and it is past the registration deadline, please email regional.programs@alumni.utoronto.ca.
Three of the biggest decisions we make in life are our career, choice of life partner and the place (city and neighborhood) where we live. We're offered lots of advice on the first two, but little on the third—in spite of the fact that the city we choose to live in impacts every aspect of our lives.
"The City & You: Find Your Best Place" is taught by U of T professor and world-leading urbanist, entrepreneur and best-selling author Richard Florida. Through engaging lectures and hands-on exercises, Prof. Florida offers the knowledge and tools to better understand what cities do, why they matter and how to pick the right city for you and your family.
Prof. Florida has customized this course expressly for U of T alumni. As a U of T grad you will be offered special videos, a unique U of T crowdsourcing map activity and the opportunity to attend in-person lectures offered by Prof. Florida.
NOTE:Want to learn more about this topic? Watch Prof. Florida's recent conversation with Steve Paikin on cities and the new urban crisis. You can also view a recent talk Prof. Florida gave to U of T alumni and friends on his own background and how it comes to bear on his research HERE.
Delivered online via Coursera, "The City & You" is one of the many ways U of T keeps you informed, inspired and in touch with alumni all over the world. Don't stop learning. Stay connected. Together, we are boundless.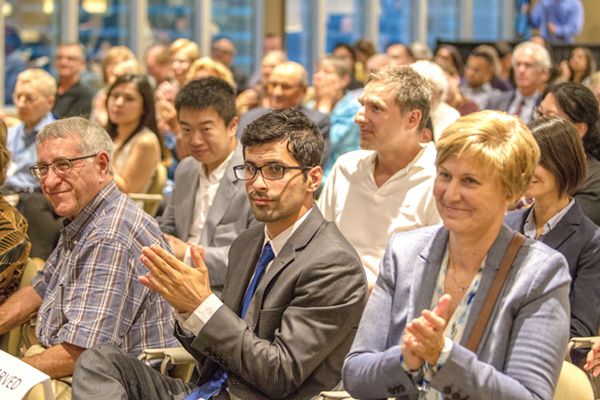 Lectures & Courses
Lectures & Courses
The University of Toronto is full of brilliant minds engaging with ideas that are transforming our world. Be part of this community of discovery.
 
Explore Nine Types of Lectures at U of T