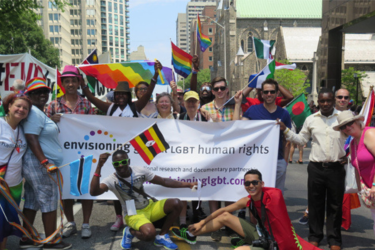 Launch of the 'Nancy Nicol' and 'Envisioning Global LGBT Human Rights' Collections
Join U of T alumni for a screening, talk, reception and Q&A with Nancy Nicol (Professor Emerita, York University), an artist dedicated to social change.
Thu Feb 9, 2023
7:00 PM - 9:00 PM
Innis Townhall Theatre
There's even more!
In addition to the University-wide events above, your faculty or college may have exclusive events for their alumni.