U OF T WHERE YOU ARE: An Introduction to Blockchain, Cryptocurrency and Decentralized Finance
Join U of T alumni and friends for an intriguing lecture by Andreas Park, Associate Professor of Finance from the Department of Management at UTM.

Join U of T alumni and friends for an intriguing lecture by Professor Andreas Park. Professor Park will provide a brief introduction to blockchain technology and cryptocurrencies, providing an overview of some of the tools and apps that are available in the new world of decentralized finance. Park has recently been part of a research effort for the Bank of Canada on the design of a central-bank issued digital Loonie, and he will provide an overview of how this development together with advances in blockchain technology drive broader changes in the financial industry internationally, and discuss what changes we might expect over the next decade.
Please contact UTM Alumni Relations, if you require information in an alternate format, or if any other arrangements can make this event accessible to you.
---
Andreas Park is a Professor of Finance at the University of Toronto, appointed to the Rotman School of Management and the Department of Management at UTM. He currently serves as the Research Director at the FinHub, Rotman's Financial Innovation Lab, he is the co-founder of the LedgerHub, the University of Toronto's blockchain research lab, a lab economist for blockchain at the Creative Destruction Lab, the economic advisor to Conflux Chain, and a consultant to the OSC and IIROC. Andreas teaches courses on FinTech and financial market trading, and his current research focuses on the economic impact of technological transformations such as blockchain technology. He recently co-authored a design proposal for a central-bank issued digital currency, commissioned by the Bank of Canada.
Imre Gams (Honours Bachelor of Arts (History & English) 2012 UTM) will moderate.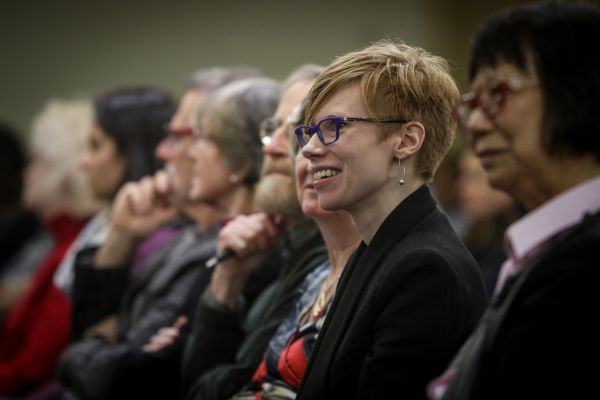 This event is part of
U of T's popular lecture series comes to where you live and work, in cities around the world. Stay informed, get inspired!