Hey trivia buffs, join your alumni team online for the ultimate faculty face-off. Arts & Science vs. Applied Science and Engineering in a real-time test of general knowledge.
Not an Engineering or A&S grad? Don't worry, you can simply join the "everyone else" team on trivia night!
It's just like going to the pub for trivia, except for the part where you go to the pub.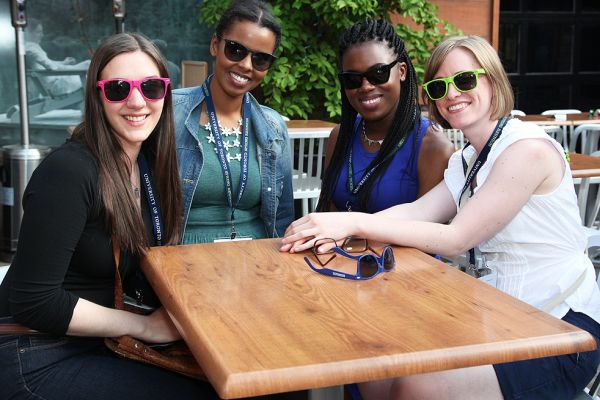 Young Alumni
Young Alumni
U of T offers our newest grads an array of events and resources geared to your needs, from further study discounts to career assistance and fun social events.
Explore resources for young alumni