New York City
New York, NY: The Opioid Crisis - How Did We Get Here and How Do We Get Out?
HOSTED BY THE U OF T ALUMNI NETWORK OF NEW YORK
U of T alumni and friends are invited to a presentation on 
 The Opioid Crisis - How did we get here and how do we get out?
by Dr. Lipi Roy, MD, MPH, U of T alumna (MSc 1998), and Physician, Public Speaker, Writer, Media Professional and Expert Witness
The current opioid epidemic is a public health crisis. Drug overdose is now the leading cause of death among Americans under age 50, driven by opioids. For the first time since World War I, overall life expectancy has fallen in the U.S., fueled by drug overdose and suicides. National addiction medicine expert and U of T alumna, Dr. Lipi Roy, will describe the origins of the opioid crisis, the neurobiology of addiction, stigma, harm reduction and effective strategies moving forward. Her talk will be followed by a lively Q&A.  
Dr. Roy is a sought-after speaker whose mission is to educate and empower the public to make healthy decisions through nutrition, mindfulness and addiction education. She currently treats patients at a NYC-based addiction treatment center and serves as clinical assistant professor at NYU Langone Health. Dr. Roy is also a Forbes contributor and has appeared on CNN, Charlie Rose and Dr. Oz; she has also published in the Huffington Post and STAT and has been featured in the The New York Times, Boston Globe, Wall Street Journal, Cooking Light and Oprah.com. U of T's Faculty of Medicine did a story on Dr. Roy that you can read here.
Cost includes presentation and light refreshments.Your alumni representative and event organizer, Karen Papazian (BA 2002 INNIS), will be there to welcome you.
Limited spots available! If you have any questions about this event, please email karenpaps@gmail.com. 
---
This presentation is one of the many diverse events hosted by your local alumni network, bringing U of T right into your community. Stay informed, inspired and connected, because together we are boundless.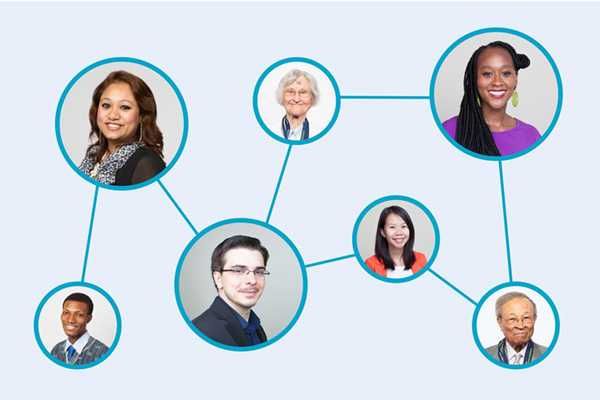 Alumni Networks
Alumni Networks
U of T alumni form an incredible network across more than 190 countries. We can help you stay in touch, enjoy great social experiences, meet interesting, like-minded people, and feed your love of learning. 
Connect with alumni in your community