Mental Health & Resilience for Healthcare Workers
An online course for U of T alumni building on Professor Steve Joordens' popular 2020 course, "Managing Your Mental Health During COVID-19"

A free, five-week (seven-module) MOOC (Massive Open Online Course)
The option to follow along weekly or take the course at your convenience, as long as you register by September 6, 2021
Opens July 26, 2021 with no deadline for completion—but virtual access to the teaching assistant ends September 6, 2021
Features perks and content tailored to U of T Alumni and friends
Registration deadline: September 6, 2021
Missed the registration deadline? Please email regional.programs@alumni.utoronto.ca
The healthcare profession can be stressful even without a pandemic. So institutions like the University Health Network (UHN) have implemented initiatives to help staff build resilience and find respite from demands of the job. Join Heather Gordon, EdD, and Prof. Steve Joordens as they discuss strategies employed at UHN during the pandemic, along with the psychology behind them. It's all part of UHN's goal to develop a more informed approach to mental health support going forward.
This MOOC includes:
Seven modules screened over five weeks or at your convenience. Each module features videos, as well as lectures by Prof. Steve Joordens, Department of Psychology, University of Toronto Scarborough, and Heather Gordon, EdD, Wellness Manager for UHN
Virtual access to a teaching assistant and customized videos to open and close the course
MENTAL HEALTH & RESILIENCE FOR HEALTHCARE WORKERS – CONTENT HIGHLIGHTS
MODULE 1 – Introduction and Welcome
• Welcome to Our Course!

MODULE 2 – Understanding and Managing Anxiety: Introduction
• Refresh from Stress
• Understanding Anxiety
• Music and the News
MODULE 3 – Using the Environment to Support Mental Wellbeing
• Laughter Yoga
• Put On a Happy Face
• Take the Wheel
MODULE 4 – The Power of Gratitude
• Gratitude
• With a Little Help From My Friends
• Everything is Relative
MODULE 5 – Building Resilience
• The Power of Resilience
• The Foundations of Mental Health
• Just Relax
MODULE 6 – Burnout
• Burnout
• Perspective
MODULE 7 – Goodbye and Thank You!
• Goodbye!
Delivered online by Coursera, this MOOC is one of the many ways U of T keeps you informed, inspired and in touch with alumni all over the world. Stay connected to your U of T community and never stop learning.
About the Lecturers
Professor Steve Joordens was trained as a cognitive psychologist with expertise in consciousness and human memory. He has taught Introduction to Psychology for over two decades, both at U of T and online. He has received several awards for his teaching and was named the 3M National Teaching Fellow in 2015. News outlets often call upon Prof. Joordens to provide psychological perspectives on issues like the COVID-19 pandemic.
Heather Gordon, EdD, MSW, RSW, PMP, is the Wellness Manager for the UHN and a Yeshiva Adjunct Professor. Her primary goal is to support the emotional wellbeing of UHN staff using the dimensions of health: mind, body and spirit. As the Staff Support Lead for Emergency Response, she has been collaborating with stakeholders on the wellness needs of UHN staff since the start of the pandemic. Gordon will continue to calibrate her responses to meet new demands and opportunities.

The week of June 19, you'll receive an email from Coursera with a link to access the course. If you don't receive an email from Coursera two business days after registration, please email regional.programs@alumni.utoronto.ca

To access the course, you'll need to create an account on the Coursera website. Please follow these simple steps.
Click the link in the email sent by Coursera.
At the top of the page, click "Sign up".
Choose whether you want to provide a name, email and password, or link your Coursera account to your Facebook profile.
Computer Literacy
You need knowledge of the following skills to participate in this MOOC:
Understanding of basic computer hardware and software; ability to perform computer operations, such as:

Managing files and folders: save, name, copy, move, backup, rename, delete

Using software applications like Word, PowerPoint, Excel and email clients
Knowledge of copying and pasting, spell-checking and saving files in different formats
Sending and downloading attachments
Internet skills (connecting, accessing, using browsers) and ability to perform online research using search engines
Ability to use online communication tools, such as email (create, send, receive, reply, print, send/receive attachments), discussion boards (read, search, post, reply, follow threads), chats and messenger tools
Recommended Browsers and Devices
You can use Coursera on computers and mobile devices like tablets and smartphones. Please note: when accessing the Coursera website (on approved browsers) using a mobile device, you'll need to download the Coursera mobile app.
Having trouble with Coursera? Start by ensuring you're using the most recent version of a supported browser or device.
Computer browsers supported by Coursera:
Google Chrome (recommended)
Firefox
Safari
Internet Explorer
Microsoft Edge
Note: If you're using an older browser, updating your browser often solves the problem.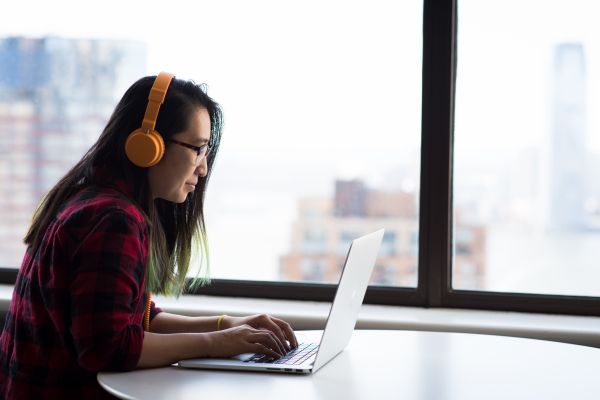 This event is part of
U of T alumni online programming includes free Massive Online Open Courses (MOOCs), the U of T alumni book club, and online lectures and webinars on a wide range of topics from health to computing to Indigenous Studies.