Melbourne, AU: Alumni & Friends Dinner - Addressing Adversity: Women, Leadership and Inclusion
HOSTED BY GEORGETTE ZINATY, EXECUTIVE DIRECTOR, DEVELOPMENT AND ALUMNI RELATIONS, UNIVERSITY OF TORONTO SCARBOROUGH
This event is sold out. If you would like to be added to the waitlist, please email regional.programs@alumni.utoronto.ca. 
The University of Toronto invites you to a special U of T alumni and friends event in Melbourne.
Join us for this unique opportunity to meet Georgette Zinaty, Executive Director, Development and Alumni Relations, UTSC, and to hear about her research and insights on Addressing Adversity: Women, Leadership and Inclusion. 
Ms. Zinaty is a dynamic individual with boundless energy and an agent of strategic change. She holds a BA in English and Political Science, an MBA in Strategic Marketing and HR, an MSc in Quantitative and Qualitative Research and is working towards her Doctorate in Business Administration focusing on the scarcity of women in senior leadership and how we can change this. She is also a Research Associate at the Henley School of Business in the UK. Ms. Zinaty has been working at the University of Toronto for over 25 years and has held several diverse leadership roles during this time. She has also served on a number of boards and is a strong advocate for leadership inclusion within organizations, founding the annual Leader to Leader conference that fosters discussion on many relevant topics that impact women and the workforce. 
To view a recent TEDx talk Ms. Zinaty gave on How to Deal with the Impossible, click here.  
The Kitchen Room at Collins Kitchen will be reserved for the U of T group and a family style dinner will be provided. 
If you have any questions about this event, please email regional.programs@alumni.utoronto.ca.  
---
This dinner is one of the many diverse events bringing U of T right into your community. Stay informed, inspired and connected, because together we are boundless.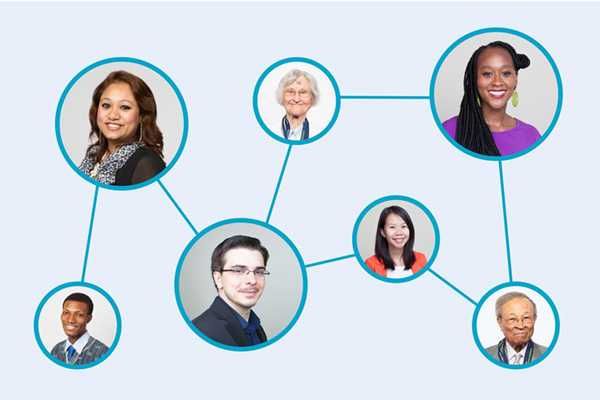 Alumni Networks
Alumni Networks
U of T alumni form an incredible network across more than 190 countries. We can help you stay in touch, enjoy great social experiences, meet interesting, like-minded people, and feed your love of learning. 
Connect with alumni in your community