Istanbul
Istanbul, TR: Alumni & Prospective Student Reception & Presentation
Join fellow U of T prospective students, alumni and friends for a lecture that explores the future of clean energy.
Reception & Presentation
Q & A to follow
Professor Ted Sargent
Vice-President International and Professor of Engineering, University of Toronto
cordially invites you to a reception and thought-provoking presentation on: 
The future of clean energy – and getting there faster using artificial intelligence.
Developing clean energy is one of the most pressing needs facing the world. Solar cells and wind turbines have made renewable electricity increasingly cost-effective, but society needs to accelerate further its progress to cleaning up (decarbonizing) its energy supply. Professor Sargent will explain some of the latest trends in this area, including making higher-efficiency solar cells using new nanomaterials; and accelerating progress by marrying robotics, computers, big data, and machine learning.
An accessible and engaging speaker, Professor Sargent's research interests cover many areas of nanotechnology and its applications in communications and computing, medicine, and tapping new energy sources.  As Vice-President, International for the University, Professor Sargent is leading U of T's internationalization efforts.
His research has been cited more than 28,000 times and has been published in the world's top scientific journals.  Building on his scientific leadership, Professor Sargent is founder of three companies: InVisage Technologies, Xagenic and QDSolar.
NOTE: We invite you to share this invitation with any high school students and alumni in the region who may be interested. As part of this event, alumni are welcome to attend the prospective students info-session that precedes the presentation at 6:30pm. Alumni will have the opportunity to meet with prospective students and share their advice and experiences with them, as well as mingle with fellow alumni and the VIPs in attendance.
The following VIP and faculty members will be in attendance:
David Cameron, Dean of the Faculty of Arts & Science
Chris Cooter (BA 1981), the Canadian Ambassador to Turkey
Mark Engstrom, Professor of Ecology & Evolutionary Biology and Senior Curator and Deputy Director of Collections & Research at the Royal Ontario Museum (ROM)
Timothy P. Harrison, Professor of Near Eastern Archaeology and Chair of the Department of Near & Middle Eastern Civilizations
To register to this session, please follow the instructions on the registration link.
If you have any questions about this event, please email regional.programs@alumni.utoronto.ca.
Any additional inquiries about studying at the University of Toronto can be directed here: http://www.future.utoronto.ca.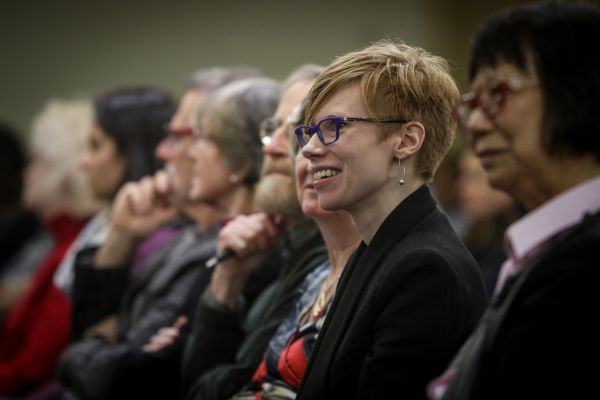 U of T Where You Are
U of T Where You Are
U of T's popular lecture series comes to where you live and work, in cities around the world. Stay informed, get inspired!
More about this lecture series