HOW TO COPE IN EXTRAORDINARY TIMES
Managing Your Mental Health During COVID-19—an Online Course for U of T Alumni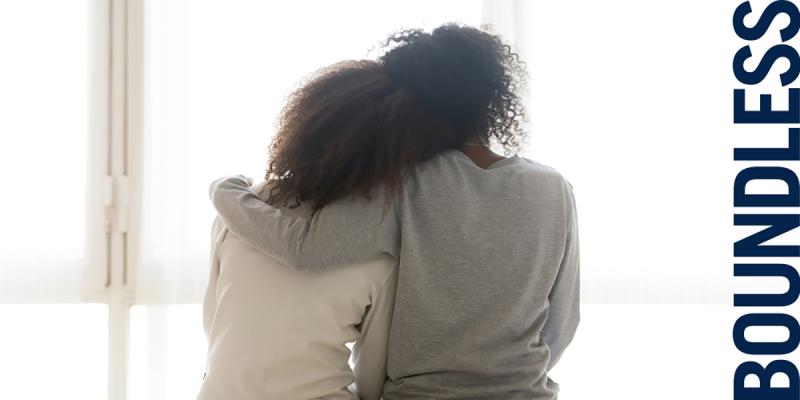 A free four-week (four-module) MOOC (Massive Open Online Course)
Opens April 13, 2020 (You can follow along weekly or take the course at your convenience. There is no deadline for completion but virtual access to the content and teaching assistant ends May 29, 2020.)
Featuring perks and content tailored to U of T Alumni
Registration deadline: May 29, 2020
Missed the registration deadline? Please email regional.programs@alumni.utoronto.ca
Our latest MOOC is a chance for U of T alumni to come together to discuss an anxiety many of us can't shake. Join us online as Professor Steve Joordens explains the emotional reactions to COVID-19, from media addictions to stressing about what to say to our kids. You'll gain a better understanding of how your brain reacts to crises, along with practical tools for managing your anxiety response and even turning it off—at least for short periods.
This MOOC includes:
Four hour-long modules screened over four weeks or at your convenience. Each module consists of three or four videos and features lectures by Professor Steve Joordens, Department of Psychology, U of T Scarborough.
Virtual access to a teaching assistant and customized videos to open and close the course—just for U of T alumni.
MANAGING YOUR MENTAL HEALTH DURING COVID-19 CONTENT HIGHLIGHTS
MODULE 1 – Introduction and Overview
• Understanding the anxiety response
• The necessity of strategies to manage anxiety
• Achieving relaxation: a skill we all need to learn now

MODULE 2 – Why Watching the News is Addicting and how to Manage Your Consumption
• The critical art of mental distraction to crowd out stressors
• How we think about physical distancing and explaining it to our children

MODULE 3 – The Effects of Isolation
• Some strategies to make isolation more tolerable
• The importance of social connection in a physical distancing world

MODULE 4 – The Need to Guard Against Depression: The Importance of Control
• Bring it together: practice makes proficient
• A call-out for suggestions about additional videos
Delivered online by Coursera, this MOOC is one of the many ways U of T keeps you informed, inspired and in touch with alumni all over the world. Stay connected to your U of T community and never stop learning.
About Professor Steve Joordens, Department of Psychology, U of T Scarborough
Professor Joordens was trained as a cognitive psychologist with expertise in consciousness and human memory. He has taught Introduction to Psychology for over two decades, both at the University of Toronto and online. He has received a number of teaching awards and was named the 3M National Teaching Fellow in 2015. Prof. Joordens is often called upon by news outlets to provide a psychological perspective on current issues, such as the COVID-19 pandemic.

Once you have registered for this MOOC, you will receive an email from Coursera with a link to access the course within two business days. If you do not receive an email from Coursera two business days after registration, please email regional.programs@alumni.utoronto.ca.

To get started and access the course, you will need to create an account on the Coursera website:
Follow the link in the email you receive from Coursera
At the top of the page, click "Sign up"
Choose whether you want to provide a name, email, and password or link your Coursera account to your Facebook profile.
Computer Literacy
You will need to have knowledge of the following skills to participate in this MOOC:
Understanding of basic computer hardware and software; ability to perform computer operations, such as:

Managing files and folders: save, name, copy, move, backup, rename, delete

Using software applications, such as Word, PowerPoint, Excel, email clients
Knowledge of copying and pasting, spell-checking, saving files in different formats
Sending and downloading attachments
Internet skills (connecting, accessing, using browsers) and ability to perform online research using search engines 
Ability to use online communication tools, such as email (create, send, receive, reply, print, send/receive attachments), discussion boards (read, search, post, reply, follow threads), chats, and messengers.
Recommended browsers and devices
You can use Coursera on a computer and mobile devices, like tablets and smartphones.

If you're having problems with Coursera, you might be able to solve them by making sure you're using a supported browser or device, and making sure it's updated.

Supported browsers (Coursera supports the most recent versions of the following browsers on computers:
Google Chrome (recommended)
Firefox
Safari
Internet Explorer 11
Microsoft Edge
Note: If you're using an older browser, updating your browser can help solve problems.

You can't use the Coursera website on these browsers from a mobile device. To use Coursera on a mobile device, you will need to download the Coursera mobile app.

Office Hours
If you're having any issues accessing the course, or questions about the course itself, please email regional.programs@alumni.utoronto.ca and you will receive a response within one business day.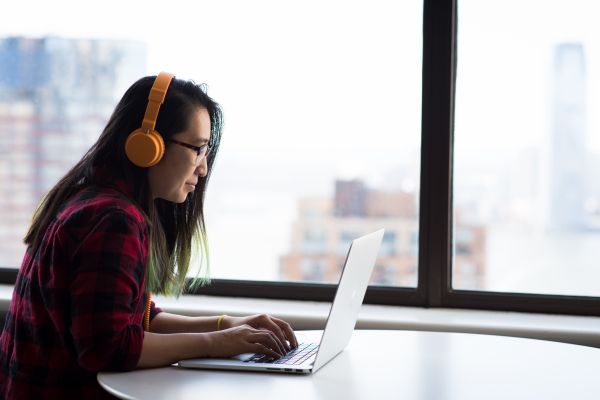 This event is part of
U of T alumni online programming includes free Massive Online Open Courses (MOOCs), the U of T alumni book club, and online lectures and webinars on a wide range of topics from health to computing to Indigenous Studies.