Dubai
DUBAI, UAE: Alumni & Prospective Student Reception & Presentation
Join fellow U of T prospective students, alumni and friends for a lecture that explores the creative use of jurisdiction to create Dubai as a hub for trade and finance
Reception & Presentation
Q & A to follow
Professor Lynn Wilson
Vice Dean, Partnerships, Faculty of Medicine, University of Toronto
cordially invites you to a reception and thought-provoking presentation on
Dubai as a Global City and a Specialized Jurisdiction for Trade and Finance
by
Professor Anver M. Emon
Director, Institute of Islamic Studies, University of Toronto
Dubai presents a creative use of jurisdiction.  The JAFZA (Jebel Ali Free Zone) and  DIFC (Dubai International Financial Centre) use free trade zones and specialized jurisdiction to create Dubai as a hub for trade and finance. When we think of mapping space, we are fortunate to turn to the technologies of cartography, satellites imagery and so on.  But law has a vital history in mapping space in ways that create opportunities for crossing borders, while at the same time limiting how much movement gets back and forth.  Through an examination of historical debates in Islamic law on jurisdiction, Professor Emon will consider Dubai's rise as a global city, and the related tensions of respecting the differences that we bring as we create possibilities for greater mingling – of people and the ideas that they bring with them.
Professor Anver M. Emon, who teaches at U of T's Faculties of Law and Arts & Science, is an internationally recognized scholar of Islamic law and director of the University of Toronto's Institute of Islamic Studies. Professor Emon works across multiple legal traditions in both his research and teaching, and brings that scholarly grounding to his consultations for governments, NGOs and legal advocacy groups around the world. 
NOTE: We invite you to share this invitation with any high school students and alumni in the region who may be interested. As part of this event, alumni are welcome to attend the prospective students info-session that precedes the presentation at 6:30pm. Alumni will have the opportunity to meet with prospective students and share their advice and experiences with them, as well as mingle with fellow alumni and the VIPs in attendance.
To register to this session, please follow the instructions on the registration link.
If you have any questions about this event, please email regional.programs@alumni.utoronto.ca.
Any additional inquiries about studying at the University of Toronto can be directed here: http://www.future.utoronto.ca.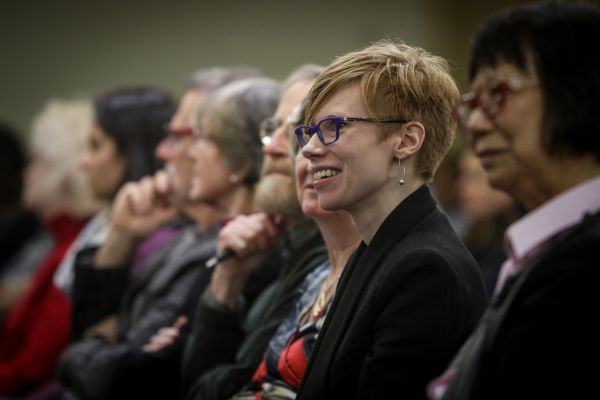 U of T Where You Are
U of T Where You Are
U of T's popular lecture series comes to where you live and work, in cities around the world. Stay informed, get inspired!
More about this lecture series