Can electric vehicles save the planet?
Are EV's all hype or a silver bullet for the climate crisis? Join fellow U of T alumni for a panel discussion with the experts.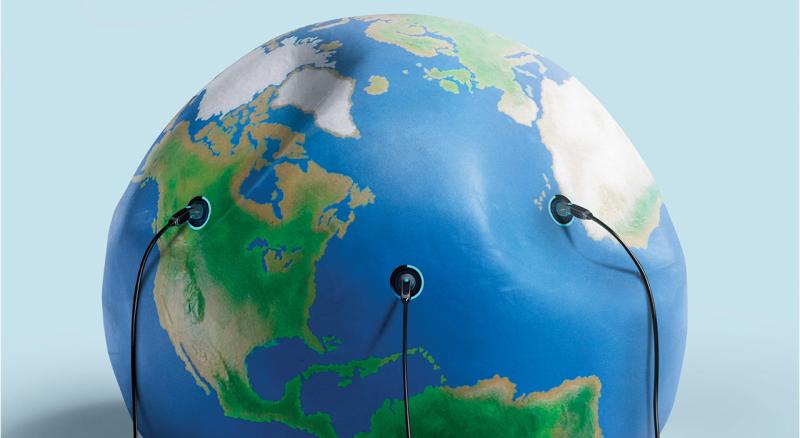 Reception
Panel discussion
Q&A to follow
Can electric vehicles help us avert a climate catastrophe?  U of T thought leaders in transportation and climate change answer the tough questions at a special panel discussion for U of T alumni.
EVs are a big improvement over gas-powered vehicles but they still pollute, require mineral-rich batteries, and do nothing to solve traffic congestion. So, what could a truly green transportation system look like? Find out at this in-person follow-up to the cover story of University of Toronto Magazine's fall issue. 
                                    Faculty Panelists by Area of Expertise
Steven Farber, Department of Human Geography, U of T Scarborough. Expertise: the importance of public transit, active transportation and city design to minimize CO2 emissions.
Marianne Hatzopoulou, Department of Civil & Mineral Engineering, Canada Research Chair in Transport Decarbonization and Air Quality. Expertise: air pollution and the costly last step of delivering parcels to your home.
Teresa Kramarz, School of the Environment, Co-director of the Environmental Governance Lab. Expertise: the minerals that go into EV batteries and the environmental problems that arise from mining.
Daniel Posen, Department of Civil & Mineral Engineering, Canada Research Chair in System-Scale Environmental Impacts of Energy and Transport Technologies. Expertise: assessing alternative fuels and the role of EVs in meeting climate targets.
Moderated by Fahad Pinto, Communications & Media Relations Strategist, Faculty of Applied Science & Engineering.
Presented by U of T Where You Are and University of Toronto Magazine.
About University of Toronto Magazine
For 50 years, University of Toronto Magazine has been sharing inspiring stories about the people, ideas and events that make the university a global leader in teaching, research and innovation.
Available online and in print, the magazine is published twice a year and all U of T graduates receive a complimentary subscription. In each issue, you'll find stories that dig into U of T's rich history and the latest advances in research, shine a light on the diverse communities of our St. George, Mississauga and Scarborough campuses and celebrate the indelible contributions that U of T alumni are making in Canada and around the world.
If you're enjoying your subscription, please consider a donation to help advance U of T's mission to educate, inform and discover. Every cent of your contribution, will be receipted for income-tax purposes, and go entirely towards the magazine. Thank you.
Have questions about this event?
Contact Alumni Relations at regional.programs@alumni.utoronto.ca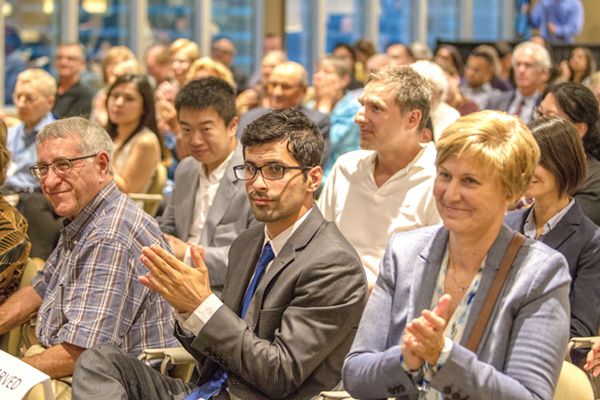 This event is part of
The University of Toronto is full of brilliant minds engaging with ideas that are transforming our world. Be part of this community of discovery.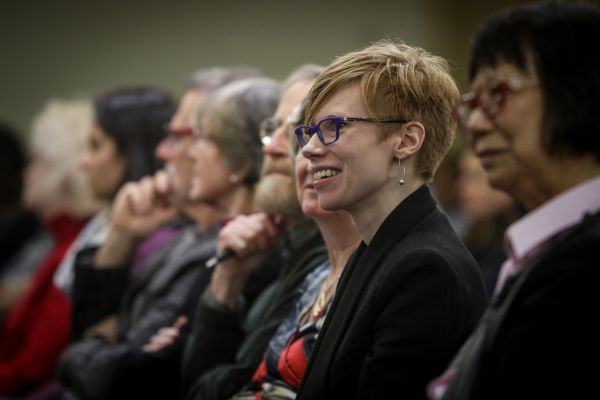 This event is part of
U of T's popular lecture series comes to where you live and work, in cities around the world. Stay informed, get inspired!