Calgary
Calgary, AB: The Challenge in Identifying Healthy Food
Join fellow U of T alumni and friends for a lecture that explores how to choose the healthiest food for you and your family.
Dinner & Presentation
Q & A to follow
Barbara Dick
Assistant Vice-President, Alumni Relations University of Toronto

cordially invites you to a reception and thought-provoking presentation by

Professor Mary L'Abbé OC, PhD
Department of Nutritional Sciences and Joannah and Brian Lawson Centre for Child Nutrition 
Faculty of Medicine, University of Toronto
Director, World Health Organization Collaborating Centre on Nutrition Policy for Chronic Disease Prevention
The challenge in identifying healthy food
Recently the Canadian government, and many other countries around the world, have been introducing guidelines and regulations promoting healthier foods. From nutrition standards in public institutions to restrictions on marketing foods and understanding package warning labels and symbols, a transparent system is required for governments to decide which foods are the healthiest options. In addition, it is equally important to determine the best method to transmit that information to consumers. In this talk, Prof. L'Abbé will share how her research contributes to government decisions, and how we can navigate the complexity of this information to help promote our own healthy eating and overall well-being.
---
Prof. L'Abbé's presentation is part of an ongoing series of compelling lectures for alumni, hosted in cities around the world. U of T Where You Are brings the university right into your community, keeping you informed, inspired and connected.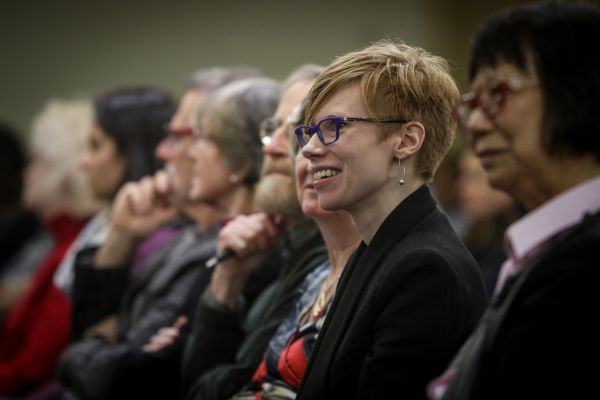 U of T Where You Are
U of T Where You Are
U of T's popular lecture series comes to where you live and work, in cities around the world. Stay informed, get inspired!
More about this lecture series