Awards of Excellence 2018 Recipients
U OF T'S MOST DISTINGUISHED AWARDS PROGRAM
The Awards of Excellence celebrate members of the University of Toronto community who, through their individual efforts and accomplishments, have contributed to the University's vision of becoming a leader among the world's best public teaching and research universities. Those honoured through the program have stepped up to the challenge of making rich and meaningful contributions to the University, the community, and to the world.
Congratulations to all of this year's Awards of Excellence recipients!
We are delighted to announce the 2018 winners. Click on each name to read more about each of these remarkable U of T students, faculty and staff members.
Northrop Frye Award (Faculty)
Aisha Ahmad, Department of Political Science, University of Toronto Scarborough
Northrop Frye Award (Staff)
Steven Bailey, Academic & Campus Events, Office of the Vice-President, University Operations
Vivek Goel Faculty Citizenship Award
Robert Vipond, Department of Political Science, Faculty of Arts & Science
Ludwik and Estelle Jus Memorial Human Rights Prize
Neil Nevitte, Department of Political Science, Faculty of Arts & Science
Joan E. Foley Quality of Student Experience Award
Jason Foster, Division of Engineering Science, Faculty of Applied Science & Engineering
Jill Matus Excellence in Student Services Award
Liza Nassim, Office of the Dean of Students, Woodsworth College
Merike Remmel, Enrolment Services, Admissions, University of Toronto
Chancellor's Award – Emerging Leader
David Kim, Ancillary Services, Office of the Vice-President, University Operations
Tayyab Rashid, Health & Wellness Centre, University of Toronto Scarborough, and Associate Faculty, Graduate Program in Psychological Science

Chancellor's Award – Influential Leader
Andrew Arifuzzaman, University of Toronto Scarborough
Erin Jackson, Integrated HR (iHR), Office of the Vice-President, Human Resources & Equity
Carolyn Tuohy Impact on Public Policy Award
Andreas Laupacis, Faculty of Medicine
UTAA Graduate Scholars
Samantha Chiu-Yang Chang, Department of History of Art/Graduate Department of Art
Locke Davenport Huyer, Chemical Engineering and Institute of Biomaterials and Biomedical Engineering (IBBME), Faculty of Applied Science & Engineering
Celina Liu, Department of Pharmacology and Toxicology, Faculty of Medicine
Adel S. Sedra Distinguished Graduate Award
Tieghan Killackey, Lawrence S. Bloomberg Faculty of Nursing
UTAA Scholars
Jonathan Dick, Trinity College, Faculty of Arts & Science
Taeeun (Sonya) Kim, Victoria College, Faculty of Arts & Science
Olivia Rennie, University of Toronto Scarborough
Danning Zhang, Woodsworth College, Faculty of Arts & Science
John H. Moss Scholarship
Riam Kim-McLeod, Trinity College, Faculty of Arts & Science
Northrop Frye Award (Faculty)
Aisha Ahmad, Department of Political Science, University of Toronto Scarborough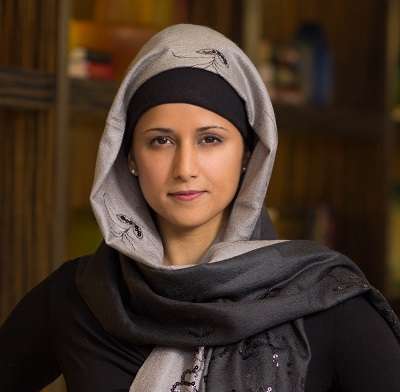 Aisha Ahmad is an assistant professor in the Department of Political Science at U of T Scarborough who is deeply committed to helping students become engaged international citizens.
Ahmad, an award-winning scholar of political Islam and international security, uses her classes to fulfill students' desires to engage in academic research. She does this both through innovative in-class exercises and by creating opportunities for students to gain work as research assistants.
Her students attest that they thrive under her mentorship while Ahmad, in turn, benefits immensely from the different perspectives they contribute to her research. Ahmad's first book, Jihad & Co: Black Markets and Islamist Power (Oxford University Press), was directly informed by the research she undertook alongside her undergraduate students.
Although appointed at UTSC, Ahmad has been organizing extra-curricular events at the Munk School of Global Affairs. These events have been lauded by both students and faculty for their ability to draw UTSC students to the St. George campus, thereby giving them a broader perspective and encouraging them to take full advantage of their University of Toronto experience.
Ahmad also hosts extra-curricular learning opportunities at UTSC, including events helping students grapple with rising anti-Muslim rhetoric, like the well-attended debriefing session she organized after the 2016 American election. She also runs a popular lunchtime "mentorship" series, which facilitates meetings between upper-year students and first-year students.
Ahmad has a growing body of research published in myriad journals of global affairs and has contributed to both the Washington Post and the Globe and Mail. Her 2017 article "The Security Bazaar: Business Interests and Islamist Power in Civil War Somalia," won the Best Security Article Award by the International Studies Association.
Northrop Frye Award (Staff)
Steven Bailey, Academic & Campus Events, Office of the Vice-President, University Operations
As Director, Academic and Campus Events since 2001, Steve Bailey not only ensures a quality learning environment for U of T students, but that the University can effectively offer a wide range of engaging academic and extracurricular experiences.
His peers deeply appreciate the way he always prioritizes a stellar student experience. For example, in booking classes and exams, Bailey ensures that divisions have fair access to facilities, and that public events don't disrupt classes or tests. In 2008, he became responsible for the program to support students with disabilities in writing exams—a service that now books more than 18,000 accommodated exams each year.
Bailey also is a champion for new classroom technologies. He initiated standardization of the University's AV-equipped lecterns, developing two modules (for large and small classrooms) and equipping each with an intercom so his team can be contacted for on-the-spot troubleshooting. In addition, he created online simulations of the lecterns to help lecturers learn how to use them. Most significantly, he is leading the Transforming the Instructional Landscape project, which will upgrade 174 classrooms on the St. George campus, ensuring that almost 6,000 courses will have access to energy-efficient spaces suitable for modern interactive, digitally-linked class experiences. The project is the single largest investment in existing classrooms in recent history.
Beyond overseeing complex schedules, Bailey has developed guidelines to fulfill the University's vision and mandate. For example, he ensures that public events such as Word on the Street and Doors Open benefit the entire community, having a positive impact on the city and involving students. He also created a fair and principled room-booking framework to fulfill U of T's commitment to free speech: ensuring equal access to space and also keeping activists and protesters safe by booking appropriate venues with security and crowd management.
Bailey hires and mentors about 40 students each year to work as ushers for Convocation Hall events. Peers describe him as a calm, fair and creative problem-solver who champions inclusiveness and regularly goes above and beyond, often attending events after hours to ensure all goes well.
Vivek Goel Faculty Citizenship Award
Robert Vipond, Department of Political Science, Faculty of Arts & Science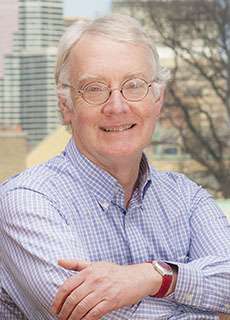 For more than three decades, Robert Vipond has held positions of leadership across the University and has gained the respect and admiration of the countless people he has worked alongside, mentored, supervised and taught.
As chair of the Department of Political Science, Vipond built a strong, collegial culture and oversaw a large increase in graduate student enrolment and a quadrupling of undergraduate enrolment. Under his leadership, the department grew to be one of the largest departments of its kind in the world. He has championed interdisciplinary studies, from the Bonham Centre for Sexual Diversity Studies to the Centre for Ethics. Vipond expanded course offerings and programs at the Centre for the Study of the United States (of which he was founding director) and helped develop the successful proposal for the Master of Global Affairs at the Munk School.
Vipond is a generous mentor to both students and fellow faculty members. He created and continues to lead a mentorship program in Political Science that matches senior undergraduate students with alumni, and he has enjoyed considerable success in nominating colleagues for prestigious awards. He also holds the demanding position of Chair of the University of Toronto Press's Manuscript Review Committee.
As an academic leader, he has helped work with donors to channel nearly $7 million to top academic priorities, enabling the University to attract top scholars in areas from geophysics to Asia-Pacific studies. He built a tremendous advancement foundation not just in the programs and departments he was appointed to, but his passion for interdisciplinarity and his collegial nature helped bolster programs across the Faculty of Arts & Science and the University's colleges.
One of Vipond's most significant legacies is the creation of a seminar-style first-year course, entitled "Modes of Thought," for Victoria College in 1987. The course served as a prototype for the "199" seminar courses that remain a mainstay of the first-year curriculum, as well as a precursor of the Vic ONE program, a model that is now used in colleges and faculties across the University.
Ludwik and Estelle Jus Memorial Human Rights Prize
Neil Nevitte, Department of Political Science, Faculty of Arts & Science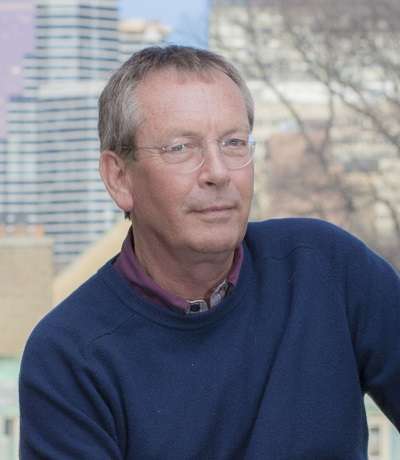 A professor of comparative politics, Neil Nevitte is an expert in democracy and a top international advisor on effective election observation.
Nevitte has been a leading scholar of Canadian elections for almost 20 years and is one of the country's foremost experts in the field of comparative politics. He has published more than 130 peer-reviewed articles and book chapters, written or co-authored 11 books, and is a member of the Royal Society of Canada.
In addition, Nevitte is also an engaged global citizen committed to equal opportunity and justice in the political process. He has worked to promote observation collaborations between human rights organizations in more than 50 elections in over 25 countries.
In the 1990s, Nevitte developed the Quick Count, a methodology which is a systematic way to detect electoral fraud. That approach is now the international standard for judging the legitimacy of elections. Despite the risks—his overseas offices have been raided and targeted with rockets—Nevitte has since expanded his work, developing ways to measure systematically human rights dimensions of the electoral process, such as whether minority groups are actually able to cast ballots.
Nevitte's work has a direct bearing on human rights. Today he is often found working to ensure that women's groups, minorities and Indigenous peoples have non-discriminatory access to the voting process.
Joan E. Foley Quality of Student Experience Award
Jason Foster, Division of Engineering Science, Faculty of Applied Science & Engineering
Jason Foster is an associate professor in the teaching stream at the Faculty of Applied Science & Engineering. As the creator of the faculty's Praxis engineering design courses, he has helped U of T's student engineering scientists get involved in civic design projects with real-world impact and take ownership of their engineering education.
The Praxis courses that Foster created have first-year engineering science students engage with opportunities both on campus and within Toronto communities. Through these courses, Foster sets the tone of a heightened and engaged student experience from the students' first year at university, while helping students to see the practical role that engineering has in helping to improve people's lives.
Praxis I exposes students to engineering design and gets students working in teams on projects that they identify on the University campus. For the first time many students recognize those who work in the background to create their educational experiences. At the same time Foster challenges his students to start to explore what it means to be an engineer, and how they can incorporate their personal values into their engineering education.
Praxis II culminates in a public event where Foster helps students showcase their innovations to the public, where they often receive national media coverage and gain the confidence to take their projects to the next level of development, often within the faculty's entrepreneurship Hatchery. When this happens Foster continues his role as mentor, providing guidance along the road to founding a business, developing a patent, or selling an invention.
In addition to these innovations in teaching, Foster has developed several key upper-year design courses, created new software to engage with students, and founded a group for the faculty's design instructors. He is a 2015 Faculty Teaching Award recipient and, as chair of the Faculty's Teaching Methods and Resources Committee, has continued to identify and pursue innovative ways tot improve the student experience.
Jill Matus Award for Excellence in Student Services
Liza Nassim, Office of the Dean of Students, Woodsworth College
As Dean of Students at Woodsworth College for the last 13 years, Liza Nassim has been a key factor in building an inclusive and caring culture at U of T's most diverse college.
One of her top achievements has been initiating a vast range of programming for students that embraces diversity and supports marginalized groups. She supported many programs from LGBTQ+ Positivity Day to Woodsworth Inclusiveness (WINC), WINC Mental Health, DiversiTea, the Black History Month Seminar and Indigenous Competencies training for staff.
Nassim was an important part of the Faculty of Arts & Science's Business Process Review, consulting with colleagues across the University and assisting her team to develop more than 40 recommendations for improving student life and admissions processes. She often collaborates with other U of T colleges; for example, leading a project to develop a new Career and Employment Certificate Program.
She has helped improve communications between student residences and Accessibility Services, helped develop a new model for training residence dons, and helped create new emergency planning protocols for residences.
Nassim regularly mentors other Deans of Students. Her peers describe her as an innovator and critical thinker who is not afraid to challenge the status quo, but is also a catalyst for seeking and incorporating diverse voices into student programming. Students love her kindness and practicality, and the way she generously shares resources. They offer story after story about her personal touch: Nassim has been spotted buying groceries for hungry students, collecting baby clothes and toys for a student parent at Woodsworth, and organizing workshops on deaf culture and sign language to help students and staff communicate with a new classmate and broaden their own understanding.
Jill Matus Award for Excellence in Student Services
Merike Remmel, Enrolment Services, Admissions, University of Toronto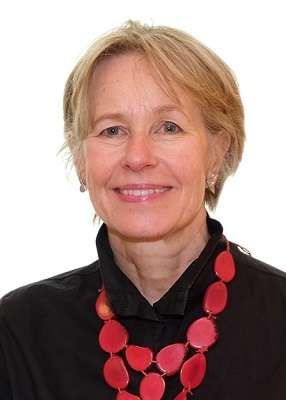 Every year, 80,000 prospective students apply to study at U of T. As Director of Admissions, Merike Remmel (BPHE 1980) has the massive job of making their experience positive and welcoming. In a time when applications have increased 123 per cent in just five years, she has responded by improving system after system, ensuring U of T offers outstandingly fair and fast service. Under her tenure, the University's admissions processes have not been compromised and offers of admission have not been erroneously sent.
Among Remmel's many achievements, she created a more efficient and secure document management system, allowing students to upload documents instead of having to mail them. She also introduced electronic offers of admission, resulting in significant savings on mailing costs. She introduced the concept of service level agreements: Each division has an agreement with Remmel's office that defines standards of service and the responsibilities of both parties in the admissions process.
Remmel's peers describe her as ethical, compassionate, calm and responsive. They deeply appreciate the way she always considers how policies and procedures will impact students. This vision has helped her create several innovations that have improved customer service and created a positive impression of the University: a faster process enabling earlier admission offers, shorter telephone and in-person waiting times, and certificates of congratulation to new admits.
She mentors colleagues, and leads by example, regularly updating her qualifications and participating actively in professional conferences and organizations. She serves on both the Ontario Universities' Council on Admissions and the International Baccalaureate College/University Relations Committee. At U of T, Remmel also gives her time to the Student Recruitment Advisory Council, the Strategic Enrolment Management Group and the Governor General's Award Selection Committee.
Chancellor's Award (Emerging)
David Kim, Ancillary Services, Office of the Vice-President, University Operations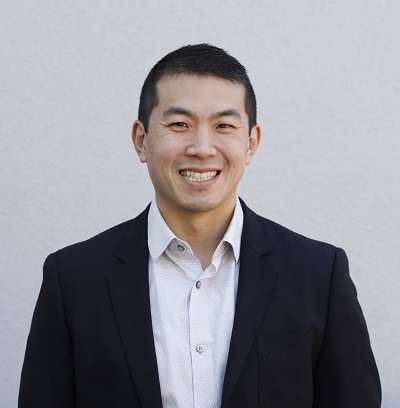 David Kim (BSc 2001 Innis, BEd 2004, MEd 2010) is the Dean of Chestnut Residence, where he looks after the well-being of more than 1,000 students. Thoughtful and systematic in assessing his daily work, he has improved every aspect of his role: student engagement, admissions, communication, work planning and team building.
Kim is a leading student advocate. He reorganized the staffing structure of the residence office and reached out to build connections across academic divisions; together, these initiatives enabled Kim and his team to effectively offer academic supports and programming to students. He also pays attention to proactive growth initiatives, leading the team that reinvigorated the Dinner with your Prof program, creating new leadership opportunities for students in residence, and serving as an enthusiastic mentor to students, junior staff and alumni.
He played a key role in several professional development programs for residence staff, such as co-chairing the StarRez Training Group and spearheading a one-day retreat program. He also led a redesign of Woodsworth and Chestnut residence websites. He has been a calm, professional public face for the University during community discussions about planned new residences, chairs the positive space committee and speaks at professional development workshops, all while completing academic work as doctoral candidate at OISE.
Kim's staff praise his team-building skills; for example, he brings colleagues together to celebrate each person's milestones. His students appreciate how he gives them room to grow; they describe him as an adaptable, inspirational leader who treats everyone with dignity and kindness. When a student tragically passed away, Kim not only mobilized support for her fellow students but also reached out to her parents, sharing warm memories of her time at U of T. He also helped them when they decided to create a scholarship in her name and led the efforts to establish a memorial for her.
Chancellor's Award (Emerging)
Tayyab Rashid, Health & Wellness Centre, University of Toronto Scarborough, and Associate Faculty, Graduate Program in Psychological Science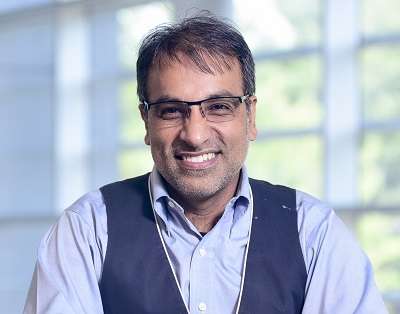 Tayyab Rashid is a clinical psychologist in the Health & Wellness Centre at U of T Scarborough and an associate professor in the Graduate Department of Psychological Clinical Science. A champion of strength-based mental health treatments that view patients as resilient and resourceful without minimizing their concerns, he has made a dynamic mark on UTSC's ability to serve students in need of mental health resources.
Rashid took the lead in co-ordinating five different student services offices to create the mental health program Flourish, which has helped more than 3,000 students tap into their resilience and well-being since its founding in 2012. He also involved the community, training educators and clinicians from five GTA high schools and two hospital units in a 12-session program, Strengths-based Resilience.
He won a Clinical Research Award from the Canadian Association of College & University Student Services in 2014 for creating Canada's first paperless intake and outcome system at the UTSC Health & Wellness Centre. The system includes a continuous feedback system to help both clinicians and clients to monitor their therapeutic progress. And the data collected now forms a research database, the largest of its kind in Canada.
As well as serving on UTSC's Campus Council, Rashid is active in other ways on campus, for example as a theme advisor for Minds Matter Magazine, U of T's first student-run mental health magazine, and numerous other student projects. Beyond the University, he serves as co-chair of the National Campus Mental Health Community of Practice, where he led a team that developed an auditing tool to assess the effectiveness of campus counselling centres. He is also the inaugural president of the clinical division of the International Positive Psychology Association.
Rashid's peers describe him a persistent, creative visionary who keeps a big picture in mind and works toward it. Students appreciate how he always includes others in projects, drawing out their strengths.
Chancellor's Award (Influential)
Andrew Arifuzzaman, University of Toronto Scarborough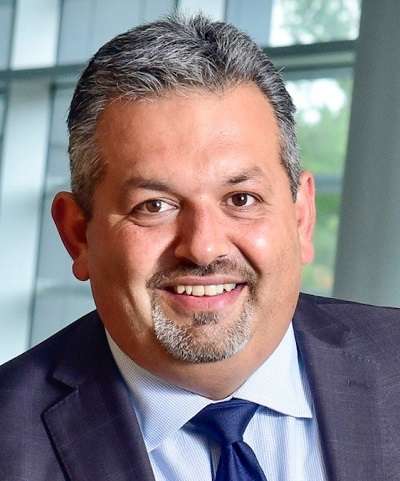 As Chief Administrative and Strategy Officer, U of T Scarborough, Andrew Arifuzzaman (MBA 2008) has taken the lead on countless transformative projects, not only improving UTSC's ability to provide a world-class education and conduct leading-edge research, but having enormous impact on campus pride and sense of community.
Arifuzzaman oversees the campus finances, information technology, campus planning and development, communications and safety, managing these diverse responsibilities while working with an operating budget of more than $230 million each year. He also facilitates the management of legal affairs, and led UTSC in developing campus infrastructure and strategic plans in 2011 and 2014.
He has worked on building projects that have had a total budget of more than $700 million, including the Instructional Centre, the Environmental Science and Chemistry Building (certified to LEED Gold Standard), Highland Hall, and a new student residence for which he created a novel financing and partnership solution. Most notably, he took the lead on the Toronto Pan Am Sports Centre project, including establishing the vision for the project as a catalyst for both campus expansion and community renewal in the eastern GTA; an accessible facility that makes "sport for all" a reality.
The Toronto Pan Am Sports Centre is also a shining example of how Arifuzzaman champions community partnerships: He negotiated with municipal, provincial and federal governments on the project, as well as inspiring student leaders to participate in fundraising and generating community enthusiasm. He has also taken the lead in UTSC's agreements with neighbouring businesses, health centres, and Rouge Valley National Park.
Students particularly appreciate his inclusiveness. They praise how he involves both students and Scarborough neighbours and residents in campus projects. His peers agree, saying his superlative people skills include being an excellent listener—and describing him as a brilliant strategist and creative administrator.
Chancellor's Award (Influential)
Erin Jackson, Integrated HR (iHR), Office of the Vice-President, Human Resources & Equity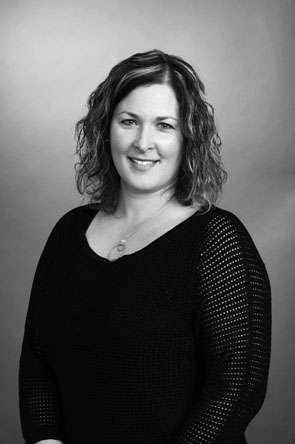 Since May 2017, Erin Jackson has been U of T's first Chief Human Resources Officer. But she has been a leader in HR & Equity for more than 15 years, serving as a key member of the team that advances the University's commitment to equity, diversity and excellence, and that saw U of T named one of the top 100 employers in Canada for more than 10 years in a row.
Under Jackson's guidance, her team has introduced and developed innovative programs and services. For example, she established an analytics unit to make better use of data in HR decisions, and has spearheaded new software to improve everything from management planning to employee vacation requests. She motivates her team to perform at a high level and provides them with opportunities to grow professionally, creating the HR Academy training modules and hiring a dedicated professional to develop training for junior staff members. She has introduced employee recognition programs such as the Simcoe Hall Vice-Presidential Staff Award.
A champion of inclusion, Jackson developed a new strategic vision for the HR function and created the Diversity Internship in Human Resources. She also co-chaired U of T's working group reviewing actions faculty and staff should take to fulfill the recommendations of the University's Truth and Reconciliation Steering Committee. She developed a protocol to ensure workplace harassment complaints are investigated and properly addressed, and she established the Integrated Recruitment Centre as part of re-imagining how U of T recruits and welcomes new hires.
Jackson is a knowledgeable and trusted leader who has provided strategic guidance and support to the University's president, provost, vice-presidents, and other senior administrators. Peers describe her as positive, collaborative and sensitive, appreciating her ability to forge partnerships, both within U of T and without, where she serves on the Council of Ontario Universities and the Council for Senior Human Resources Professionals.
Carolyn Tuohy Impact on Public Policy Award
Andreas Laupacis, Faculty of Medicine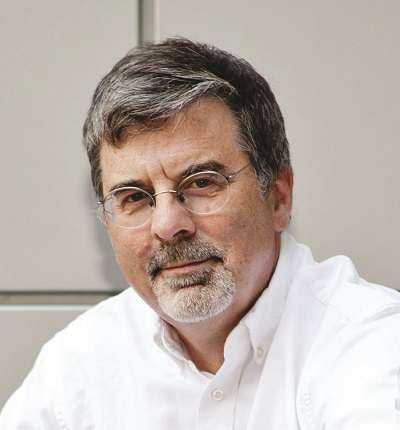 Through the course of his career, Professor Andreas Laupacis has been at the forefront of advocacy for sound health care strategy, having successfully brought about change in government practices, expanded the clinical vocabulary, and engaged the public in pursuing improved health care policies.
Professor Laupacis is a professor in the Faculty of Medicine and the Institute of Health Policy, Management and Evaluation, as well as a general internist and executive director of the Li Ka Shing Knowledge Institute at St. Michael's Hospital. He was one of the pioneers of the now-standard practice of using cost-effectiveness studies to make health-care decisions, and introduced the "number needed to treat," a now common phrase and concept among clinical epidemiologists considering the benefits and harms of treatments.
Through his health care advocacy, Laupacis has championed the inclusion of public and patient voices in health care policy and decision making, while simultaneously bringing research and evidence-based models to the forefront. His philosophy is one of shared decision-making based on sound evidence. His advocacy of joint collaboration and guidance extends also to his frequent mentorship of junior academics, many of whom have gone on to assume leadership positions in major institutions.
Through his roles as the CEO of the Institute for Clinical Evaluative Sciences in Toronto and, later, as the Board Chair of Health Quality Ontario—the leading voice for quality health care and patient engagement in Ontario—Professor Laupacis has played an important governance role in Ontario health care and is one of the public's greatest advocates for sound and informed health policy.
Laupacis has published more than 400 peer-reviewed articles and book chapters, is a recipient of the 2018 President's Impact Awards for his research in health services and public policy, and is a member of the Royal Society of Canada. His websites, Healthy Debate and Faces of Health Care, have been helping to engage thousands of Canadians on health policy.
UTAA Graduate Scholar
Samantha Chiu-Yang Chang, Department of History of Art/Graduate Department of Art
Professional musician and art history doctoral student Samantha Chiu-Yang Chang (BA 2013 TRIN, MA 2016) is investigating the intersection of music and painting in the early-modern period. In preparation to write her dissertation, Chang has assembled an extensive and painstakingly researched archive of early-modern paintings that depict musicians and their instruments. Chang brings her deep understanding of music and performance to bear on her analysis of paintings as performance, showing how painters were not simply neutral reporters of the contemporary music scene.
In just the second year of her doctoral studies, Chang has demonstrated tremendous passion for her subject and remarkable academic success in her studies. She is the recipient of the highly competitive Bombardier Canada Graduate Scholarship, a SSHRC doctoral fellowship, a Pekka K. Sinervo Scholarship, and a FAST Doctoral Fellowship. Chang finished her coursework in record time and is beginning her dissertation.
Chang's professors describe her as a stand out among her peers, a brilliant student, remarkably talented musician and among the most determined and hardest workers they have ever encountered. This coming academic year, she will be undertaking a year-long fellowship at the Faculty of Music at the University of Sheffield, UK. Chang has presented numerous conference papers and organized two international conferences, while also being actively involved in student activities.
Beyond the University, Chang has performed flute internationally and is a fellow of the London College of Music. Recognized as a natural leader, Chang has donated her time and talents to UNICEF Canada, the Canadian Red Cross, Sick Kids, Toronto General Hospital and Toronto Western Hospital. She also leads music workshops, organizes festivals, and sits on several music committees.
UTAA Graduate Scholar
Locke Davenport Huyer, Chemical Engineering and Institute of Biomaterials and Biomedical Engineering (IBBME), Faculty of Applied Science & Engineering
Locke Davenport Huyer is a fourth-year doctoral candidate in the Department of Chemical Engineering and Applied Chemistry, where he maintains a perfect GPA and has won several prestigious scholarships.
A biomedical engineer, Davenport Huyer has created a new kind of polyester material for building artificial cardiac tissue, and has already published nine peer-reviewed papers, three of which were first-author papers, and is on track to publish three more. Davenport Huyer has also demonstrated vision and leadership in creating the polymer synthesis stream within Dr. Milica Radisic's research group, and has organized two research conferences.
In addition to his academic and research success, Davenport Huyer is passionate about his involvement in science outreach. He is a lecturer for the Let's Talk Science program and the co-founder of the IBBME Discovery Program. IBBME Discovery is a high school outreach initiative designed to introduce grade 11 and 12 students to the field of biomedical engineering by creating an immersive educational experience around collaborative research themes. The program has generated great enthusiasm among high school students and teachers, and has created wonderful mentoring opportunities for Davenport Huyer and his fellow engineering graduate students.
Davenport Huyer's professors describe Davenport Huyer as an outstanding student, exceptional researcher and gifted leader, who is passionate about giving back to his community. Davenport Huyer has won numerous awards, including the Vanier Canada Graduate Scholarship from CIHR, the CIHR Master's Award, the CIHR Doctoral Award, the Professor Douglas Reeve Leaders of Tomorrow Award and numerous other research scholarships. Davenport Huyer also won "Best Pitch" at the Entrepreneur Session of the 2017 Ontario on a Chip Symposium. His goal is a research career with a focus on creating meaningful learning opportunities.
UTAA Graduate Scholar
Celina Liu, Department of Pharmacology and Toxicology, Faculty of Medicine
Celina Liu (BSc 2014 UC) is a doctoral candidate in her fourth year in the Department of Pharmacology and Toxicology. Inspired by her own experience with mental health, Liu works closely with Alzheimer's disease patients who also have mood and behavioural issues.
Liu has successfully collaborated with national and international researchers, already publishing nine academic papers, three of them as the first author. A co-first authored paper on peripheral inflammation in Alzheimer's disease was a spotlight feature on the Sunnybrook Hospital website. She is the recipient of several awards, including the Ontario Graduate Scholarship, the Peterborough K.M. Hunter Charitable Foundation Graduate Award and the University of Toronto Fellowship.
Celina's professors and colleagues describe her as a natural leader, who continuously goes beyond the call of duty. She is an active volunteer in her department and in the wider community. As a member of the Pharmacology Graduate Student Association she organizes the department's annual symposium and mentors new students in the department. A champion of student mental health and wellness, Liu regularly arranges wellness events for her colleagues, such as hiking, volleyball games and movie nights. She is also an editor for the Life Sciences Career Society and the Juxtaposition magazine, where she publishes and edits articles ranging from career options for graduate students to global health concerns. Lui also works as a blogger and editor for EleMENTAL magazine, which focuses on topics of mental health and well-being for students.
After graduation, Liu plans to continue her innovative research in the area of mental health, hoping to lead in the discovery of new treatments for individuals living with both cognitive and mental health problems.
Adel S. Sedra Distinguished Graduate Award
Tieghan Killackey, Lawrence S. Bloomberg Faculty of Nursing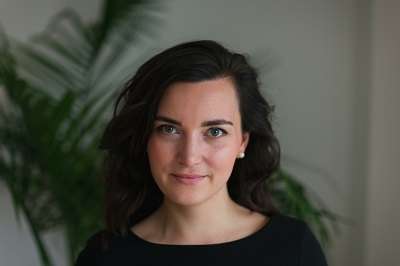 Bloomberg Nursing doctoral candidate Tieghan Killackey (MN 2015) is passionate about nursing ethics and gaining a better understanding of the complex challenges faced by cardiovascular patients presented with end-of-life decisions.
A registered nurse with the Peter Munk Cardiac Centre at Toronto General Hospital, Killackey brings clinical expertise to her academic research, seeing opportunities to improve end of life care through Advance Care Planning (ACP), a program associated with better quality of life, fewer acute care admissions, lower rates of depression and anxiety, and increased patient and family well-being.
Currently the majority of heart failure patients do not participate in Advance Care Planning, despite educational interventions and clinical guideline recommendations. As part of her graduate research, Killackey piloted an ACP program at Toronto General, and her current work seeks to find the root causes of low ACP engagement and identify areas for future intervention and research.
Professors describe her as stand-out leader who demonstrates exceptional intelligence and aptitude in her field of study. In year three of her PhD, Killackey has already published three peer-reviewed papers, presented her work at national and international conferences, and co-founded a student research seminar. She is also the recipient of numerous awards, including the PhD Education Award from the Ted Rogers Centre for Heart Research, the Peter A. Singer Award in Bioethics, the Ontario Graduate Scholarship and the Gordon Cressy Student Leadership Award.
In addition to her professional accomplishments and outstanding academic achievement, Killackey volunteers at Kensington Hospice, serves on multiple faculty committees, is former president of the Graduate Nurses' Student Society, and organizes and leads ethics training for health-care professionals.
UTAA Scholar
Jonathan Dick, Trinity College, Faculty of Arts & Science
Jonathan Dick is a fourth-year student at Trinity College where he specializes in English and majors in Literature and Critical Theory. He is also a playwright: his debut one-act play, Suzanne, won U of T's Robertson Davies Playwriting Award and has also been performed in Montreal (2018) and New Hampshire (forthcoming, 2019). He has been a scholar-in-residence at the Jackman Humanities Institute, and a leader in the Trinity College Dramatic Society. Dick has also held editing roles for both the Trinity College Review and Hart House Review, and has edited academic manuscripts for Bloomsbury Press.
Dick's extra-curricular activities include helping mentor younger students and participating in Frosh Week. He led an initiative to help commuter students enjoy the Frosh Week experience at Trinity by pairing them with on-campus classmates for the festivities. He has also acted as a peer mentor for students wishing to pursue degrees in the humanities.
Dick has earned multiple scholarships for academic achievement. His professors describe him as a perceptive, sophisticated writer and are enthusiastic about his plans to work for an MA and PhD in English poetry. In fact, he has already won a SSHRC grant for graduate study and outlined his area of focus for his doctoral thesis: the work of the poet John Ashbery.
UTAA Scholar
Taeeun (Sonya) Kim, Victoria College, Faculty of Arts & Science
Medical school is in the future for Sonya Kim, a double major in immunology and neuroscience at Victoria College. While maintaining a stellar GPA, she has already taken advantage of research opportunities, helping the Hospital for Sick Children to develop a database of patient care after an organ transplant, and using the data to create a patient-outcome assessment system. She also assisted in the Gehring Lab at the University Health Network, working on a project to develop personalized immunotherapy for patients with chronic hepatitis B virus infections.
Kim's professors say she's an exceptional community citizen who fosters inclusion. With the University of Toronto International Health Program, she helped plan an HIV conference and volunteers in the High School Partnership Program. She is co-president of the Immunology Students' Association, where she has helped improve engagement of first- and second-year students, served as a mentor and organized the Ontario-Quebec Undergraduate Immunology Conference. She has produced five short videos to highlight ongoing research in the Department of Immunology. Outside the University, she has volunteered at both Sick Kids and Mount Sinai hospital.
Her professors say it's no wonder this dynamic, driven student has won four competitive academic scholarships, including the University of Toronto Scholars Program Entrance Scholarship and the Isabel Bader Scholarship. Kim hopes to work in infectious diseases, personalized medicine and public health education.
UTAA Scholar
Olivia Rennie, University of Toronto Scarborough
Olivia Rennie majors in psychology and neuroscience at U of T Scarborough, where she has maintained a perfect GPA and won several scholarships for academic excellence: the President's Scholar of Excellence Scholarship, the AD Allen Scholarship and the Vincent Bladen Award. She is also a University of Toronto Scholar.
No wonder her professors describe her as academically exceptional, with an advanced capacity for critical and creative thought—something she's demonstrated in original research. Rennie won the Budding Scholar Research Award to work in the ITOLiMBiC Lab at UTSC, where she tested how rats use neural circuits to make decisions and brainstormed creative, problem-solving set ups for an optogenetics experiment. She has also completed a clinical research placement in oncology at the University Health Network.
She is an award-winning teaching assistant at the campus's Mathematics and Statistics Learning Centre, and an ambassador who promotes the services offered there, organizing meetings and serving as a contributor to and communications officer for the Centre's magazine. As a work-study student, she completed an original research project for the Centre. In addition, she volunteers at the Hospital for Sick Children and a community distress centre, and is a Youth Accessibility Leader for Employment and Social Development Canada. Rennie plans to study medicine, with a specialization in genetics.
UTAA Scholar
Danning Zhang, Woodsworth College, Faculty of Arts & Science
Danning Zhang is majoring in neuroscience and psychology at Woodsworth College, where she has impressed her professors by the breadth of her studies (which have included Russian and engineering) and her outstanding leadership. Multiple professors describe her as an engaging communicator who has made impactful contributions to the community.
For example, Zhang has set up faculty information sessions for the Institute for Leadership Education in Engineering, and organized a one-day mental health symposium. She leads study groups and shares her notes with students who have accessibility needs, and she edits the student-run Neuroscience Journal. She is a champion of the role of supportive community in helping students with mental health issues. Outside the University, she volunteers at a psychiatric clinic, at a community chess club, and helping Chinese political refugees navigate the Canadian health-care system.
Maintaining a 3.99 GPA, Zhang has won several scholarships for academic excellence, including the $12,000 Brookfield Peter F. Bronfman Gold Leadership Scholarship. And she is already well launched into original academic research; she completed a research placement at CAMH that led to co-authorship in three peer-reviewed articles on how genetics affect patient response to psychiatric medications. Zhang plans to study psychiatry in medical school.
John H. Moss Scholarship
Riam Kim-McLeod, Trinity College, Faculty of Arts & Science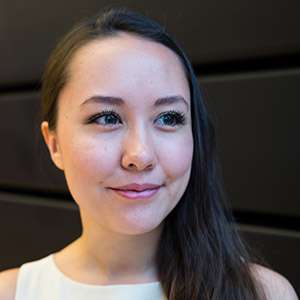 A double-major in Near and Middle Eastern Civilizations and International Relations at Trinity College, Riam Kim-McLeod often hesitates before revealing to people what she plans to do with her life. In her experience, as a young woman who intends to work in the field of terrorism, her answer is often met with skepticism. Undeterred, Kim-McLeod has not only dedicated herself to learning everything she can about counter radicalization and extremism, she has actively cultivated the skills and experience she needs to achieve her academic and professional goals.
Maintaining a 4.0 GPA, in her four years at Trinity Kim-McLeod has studied and undertaken research on topics ranging from the Islamic State and al-Qaeda, gender and Islam, Canadian counterterrorism and use of the term jihad in Western literature. She spent a year studying counterterrorism and learning Arabic at the Middle Eastern studies campus of the Paris Institute of Political Studies and a summer learning Arabic at the Hebrew University of Jerusalem.
Professors laud Kim-McLeod for her academic excellence, sophisticated thinking and her vision and leadership in student organizations. In addition to playing rugby and inner-tube water polo, as a volunteer she works with refugees through U of T's Near and Middle Eastern Civilization Cultural Exchange and Support Initiative and at the Red Cross.