Virtual Service of Remembrance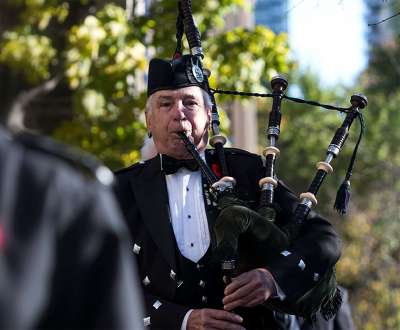 Thank you for attending the 2021 Virtual Service of Remembrance.
Livestreamed on Thursday, November 11, 2021.
Though limits on gathering prevented us from coming together in person this Remembrance Day, we were heartened to see so many of you at the online ceremony. Together in spirit, we honoured those alumni, students, faculty, and staff who fell in the First and Second World Wars, as well as other conflicts.
If you weren't available to join the Virtual Service of Remembrance livestream on November 11, we invite you to watch the webcast now. You can also download the program.
We hope to see you in person on Remembrance Day 2022.
For more information, please contact Kathy Parks at 416-978-3485 or soldiers.tower@utoronto.ca