Awards of Excellence 2020 Recipients
CONGRATULATIONS TO ALL OF THIS YEAR'S AWARDS OF EXCELLENCE RECIPIENTS!
We are delighted to announce the 2020 winners. Click on each name to read more about each of these remarkable U of T students, faculty and staff members.
Northrop Frye Award
Jackman Scholars-in-Residence Program, Jackman Humanities Institute, Victoria College, U of T Mississauga, U of T Scarborough
Asian Institute Staff, Munk School of Global Affairs & Public Policy, Faculty of Arts & Science
Vivek Goel Faculty Citizenship Award
Cristina Amon, Department of Mechanical & Industrial Engineering, Faculty of Applied Sciences & Engineering
Carol Rolheiser, Department of Curriculum, Teaching and Learning, OISE
Ludwik and Estelle Jus Memorial Human Rights Prize
Dana Seitler, Department of English, Mark S. Bonham Centre for Sexual Diversity Studies, Faculty of Arts & Science
Carolyn Tuohy Impact on Public Policy Award
Audrey Macklin , Centre for Criminology & Sociolegal Studies, Faculty of Law
Joan E. Foley Quality of Student Experience Award
Jason Bazylak, Department of Mechanical & Industrial Engineering, Faculty of Applied Science & Engineering
Jill Matus Excellence in Student Services Award
Jeff Burrow, Assessment and Analysis, Division of Student Life
Zoe Dille, Integrated Learning and Community Engagement, Hart House
Chancellor's Award – Emerging Leader
Renée Brost, Division of the Vice-President, Research and Innovation
Chancellor's Award – Influential Leader
Bryn MacPherson, Office of the President
UTAA Graduate Scholars
Emily Deibert, David A. Dunlap Department of Astronomy and Astrophysics, Faculty of Arts & Science
Crystal Milligan, Institute of Health Policy, Management and Evaluation, Dalla Lana School of Public Health
Kramay Patel, Institute of Biomaterials and Biomedical Engineering, Faculty of Medicine
Adel S. Sedra Distinguished Graduate Award
Sachin Kumar, Department of Laboratory Medicine & Pathobiology, Faculty of Medicine
UTAA Scholars
Kaylee Baxter, Victoria College, Faculty of Arts & Science
Jeffrey Fasegha, Rotman Commerce, University College, Faculty of Arts & Science
Michael Kyung lk Lee, Victoria College, Faculty of Arts &Science
Arthur Lei Qiu, University College, Faculty of Arts & Science
John H. Moss Scholarship
Lana El Sanyoura, Victoria College, Faculty of Arts & Science
---
winners
frye1
Northrop Frye Award (Faculty)
Jackman Scholars-in-Residence Program
Jackman Humanities Institute, Victoria College, U of T Mississauga, U of T Scarborough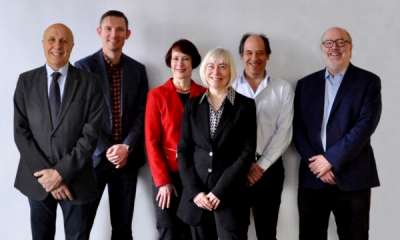 The Jackman Scholars-in-Residence (SiR) program is a first-of-its-kind collaborative, multidisciplinary experiential learning program that allows undergraduate students to contribute directly to faculty-led research projects in humanities and social sciences.
In just four years, under the direction of the faculty team of professors Angela Esterhammer (BA 1983 VIC), Ira Wells (MA 2004, PhD 2011), Robert Gibbs (MA 1981, PhD 1986), Alison Keith, Michael Lettieri (BA 1978 SMC, MA 1979, PhD 1985) and Mark Schmuckler, the program has provided 245 students across all three campuses with the opportunity to work on faculty-led research. These experiences give them first-hand experience in methodology, project design, and research ethics, and exposure to research culture.  
SiR projects are remarkable in their diversity. Scholars have explored complex topics including Toronto's diverse linguistic communities, Indigenous cultural heritage, archaeological patterns in the ancient world, declassified Cold War documents, Artificial Intelligence and theatre, and the scholarly editing of primary texts from the Middle Ages to the 19th century.
Each project provides students with effective training in research, builds lasting relationships between students and professors, and encourages students to make meaningful contributions to the creation and dissemination of knowledge. Combining theory and practice, students attend workshops, panel discussions and excursions relevant to their research. The coveted program receives around 1,000 applications for 100 positions each year.
Both students and supervisors call the SiR experience transformative in its ability to build strong bonds and enhance the overall learning experience. They comment not only on the knowledge they have gained but about the chance to develop valuable skills such as collaboration and how to do multidisciplinary work. Many students say that the program has had profoundly positive long-term impacts, including helping them attend graduate or professional school, often continuing the scholarly work they began as a Scholar-in-Residence.
frye2
Northrop Frye Award (Staff)
Asian Institute Staff
Asian Institute, Munk School of Global Affairs & Public Policy, Faculty of Arts & Science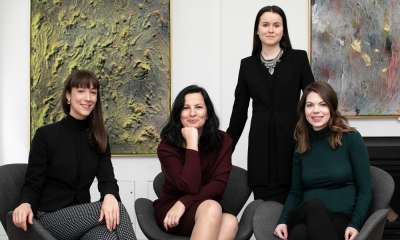 The Asian Institute's Richard Charles Lee Insights through Asia Challenge (ITAC) is a unique experiential learning program at the Munk School of Global Affairs & Public Policy that creates opportunities for students to conduct original research on urgent global questions. As the program facilitates transformative professional development and personal growth, students hone their research entrepreneurialism, understanding of research ethics and methods, international competencies and professional outreach skills.
Guided by the academic leadership of the Asian Institute's faculty and Director Rachel Silvey, the Asian Institute staff co-ordinate workshops on topics including proposal writing, project management and research ethics. They also support students in the creation and public presentation of their projects in various media.
Colleagues say ITAC staff fulfill their work with dedication, energy and vision, and play an integral role in enriching the student experience.
As research co-ordinator, Shannon Garden-Smith (BA 2012 TRIN) manages the program cycle and supports students in producing their creative projects. She co-ordinates the delivery of workshops and the development of students' research design, ensuring research ethics protocols are in place. Nina Boric (BA 2004 TRIN, MA 2007), manager of the Asian Institute and the team lead, is in charge of budgets, grants and co-curricular partnerships. She also supports students in managing unanticipated risks and logistics. As the program advisor and communications officer, Katherine MacIvor (BA 2008 VIC, MA 2009) not only promotes the program and its research outcomes through internal and external communications channels but also organizes workshops and provides mentoring. Dasha Kuznetsova (BA 2017 WDW), as event co-ordinator and administrator, provides essential logistical support with travel and accommodations.
Students laud the team for their sensitivity and support in designing and administering this unique program at U of T. Many have commented on how staff not only manage the program but provide confidence-building encouragement, instantly responsive support and valuable feedback on the students' journey to becoming global citizens.
goel1
Vivek Goel Faculty Citizenship Award
Cristina Amon
Department of Mechanical & Industrial Engineering, Faculty of Applied Sciences & Engineering
Throughout her exemplary tenure as Dean at the University of Toronto's Faculty of Applied Science & Engineering, Cristina Amon established U of T Engineering as a world leader in multidisciplinary engineering research and education while making incredible strides in advancing gender equity, diversity and inclusion.
Under Amon's leadership, U of T Engineering has become a global hub for interdisciplinary research and education known for its innovative educational programming, student success, multidisciplinary research and outstanding professors. Her commitment to outreach and diversity set a new standard for Engineering schools worldwide: during her tenure as Dean (2006-2019), the number of women faculty at U of T Engineering has increased from 18 to 57 and the first-year engineering student cohort increased from 20 per cent to 42 per cent women.
Prior to her deanship, Amon was the Raymond J. Lane Distinguished Professor of Mechanical Engineering and Director of the Institute for Complex Engineered Systems at Carnegie Mellon. A graduate of MIT, her research pioneered multidisciplinary thermal designs and made ground-breaking innovations to transient thermal management, optimization algorithms for renewable energy, EVs, nanoscale transport in semiconductors and biological systems. Her scholarly contributions are published in 16 book chapters and more than 350 articles in education and research literature.
She has been inducted into the Canadian Academy of Engineering, National Academy of Engineering, Royal Academy of Spain and Royal Society of Canada, and is an elected fellow of all major professional societies in her fields. Amon also received the Ontario Professional Engineers Gold Medal in 2015—the most prestigious honour for engineering public service, technical excellence and professional leadership.
Her colleagues sum up Amon's leadership of the Faculty as transformative, pointing to increased retention and graduation rates, improved international rankings and her tireless fundraising for a much-needed building, the Myhal Centre for Engineering Innovation and Entrepreneurship. She is universally recognized as an exceptional model of a "citizen leader" who empowers others around her to effect positive change.
goel2
Carol Rolheiser
Department of Curriculum, Teaching and Learning, OISE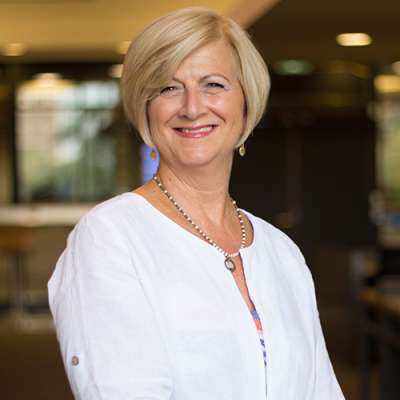 As a longtime OISE faculty member and administrative leader, Carol Rolheiser has deeply impacted teacher education programs and improved support for teaching across the University of Toronto. A peerless advocate for teaching excellence and enhancing learning environments, her contribution to community building, collaboration and effective leadership is truly inspiring.
A beloved member of the U of T community for more than three decades, Rolheiser has worn many hats over the years. In addition to being a faculty member at OISE, she has served as Associate Chair of the Department of Curriculum, Teaching & Learning, Associate Dean of Academic Development and Associate Dean of Teacher Education. For the past decade, she has been the inaugural Director of the Centre for Teaching Support & Innovation, a hub for leadership in teaching and learning for all teaching staff and teaching assistants across the University's campuses and divisions.
Rolheiser's research interests include educational leadership, teaching in higher education, teacher education and teacher development, co-operative learning and other models of teaching and learning. She is also an expert in authentic assessment approaches, school improvement and the design, implementation and evaluation of professional development. She has published widely on these and other topics and regularly consults on curriculum and instructional program design.
For her exemplary teaching, Rolheiser has been awarded the Canadian College of Teachers' Teacher of the Year Award in 1988 and OISE/UT's Student Teachers' Union Teacher of the Year Award in 1999 and was an inaugural recipient of the University of Toronto President's Teaching Award in 2006. In 2014, she was honoured by Phi Delta Kappa (University of Toronto Chapter) as Outstanding Educator of the year.
Rolheiser's colleagues describe her as a dynamic leader and tireless advocate for improving student learning experiences who has raised the profile of teaching across the University, inspired her peers, and improved core teaching-related processes from assessment to professional development.
jus
Ludwik & Estelle Jus Memorial Human Rights Prize
Dana Seitler
Department of English, Mark S. Bonham Centre for Sexual Diversity Studies, Faculty of Arts & Science
Dana Seitler is Professor of American Literature in the Department of English and the director of the Mark S. Bonham Centre for Sexual Diversity Studies at the University of Toronto. Over the course of her career, she has built a reputation as a champion of human rights and inclusion. Her research explores 19th- and early 20th-century American literature and culture, queer theory and sexuality studies, feminist theory, cultural studies of science, visual culture, and aesthetics.
Seitler champions marginalized communities and minority experiences. As director of the Bonham Centre, she has made a tangible difference to the lives of many young people who feel misunderstood, excluded and marginalized. Peers praise how she has transformed the Centre into a thriving international hub for academic, artistic, community-based and activist work in trans, sexuality and queer life. For example, she raised funds to create the Martha LA McCain Postdoctoral Fellowship, Canada's first post-doctoral fellowship in sexuality studies.
Seitler also re-invigorated many initiatives at the Centre, including making the Sexual Representation Archive Collection more accessible to local and international researchers; promoting the Lynch History Grant to support community-based projects that mobilize knowledge about queer history to broad audiences; and championing the Sexual Diversity Studies Fellows program and the Artist-in-Residence program.
She's a beloved and respected teacher, say students, commenting how she pushes them to engage critically in the work of social justice. Her colleagues praise how she includes and engages both undergraduates and graduate students, faculty and staff in her management. She has also been commended for supporting the work of trans and queer faculty and visiting scholars.
Seitler is the author of two books: Atavistic Tendencies: The Culture of Science in American Modernity and Reading Sideways: The Queer Politics of Art in Modern American Fiction (Forthcoming, Fordham University Press).
tuohy
Carolyn Tuohy Impact on Public Policy Award
Audrey Macklin (LLB 1987)
Centre for Criminology & Sociolegal Studies, Faculty of Law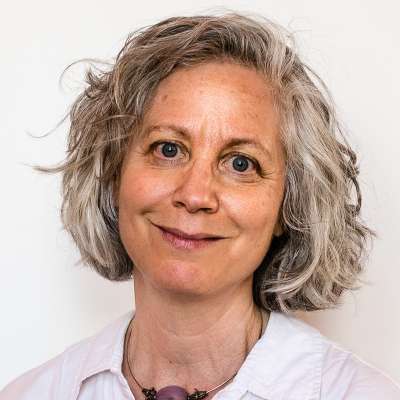 Audrey Macklin has made a profound impact on critical issues relating to migration and citizenship, and business and human rights, which has contributed to enhanced protection for some of society's most vulnerable members.
A professor in the Faculty of Law, Audrey Macklin is a foremost academic expert in migration and citizenship law, and in business and human rights. Her policy contributions have been influential in both domains. Her interventions in policy development reflect her professional formation as a scholar, an educator, and a lawyer. Macklin holds the Chair in Human Rights Law, is Director of U of T's Centre for Criminology and Sociolegal Studies and serves as the faculty advisor to U of T Law's International Human Rights Program.
Macklin has authored or contributed to critical policy reports on multiple citizenship, asylum and resettlement, the Canada-US Safe Third Country Agreement, legal aid for immigrants and refugees, national security and non-citizens, and business and human rights. She is regularly invited to comment on pending legislation before parliamentary standing committees and the Senate. She has consulted for the United Nations and domestic tribunals, and participated in international human rights fact-finding missions.
Macklin has litigated high-profile cases, including that of Omar Khadr. She has represented interveners before the Supreme Court of Canada in 10 cases, and in four cases before the Federal Court or Federal Court of Appeal. In addition to serving as pro bono counsel, Macklin regularly provides academic guidance in formulating legal positions and drafting facta that form the basis of litigation. Her decades-long engagement with evidence-based, human rights compliant policy, public advocacy and education, and strategic litigation exemplify the impact of her contribution beyond academia.
Macklin's colleagues praise her dedication to fairness, her originality of thought, her conceptual clarity and her courage working in politically sensitive areas.
foley
Joan E. Foley Quality of Student Experience Award
Jason Bazylak (Med 2016)
Department of Mechanical & Industrial Engineering, Faculty of Applied Science & Engineering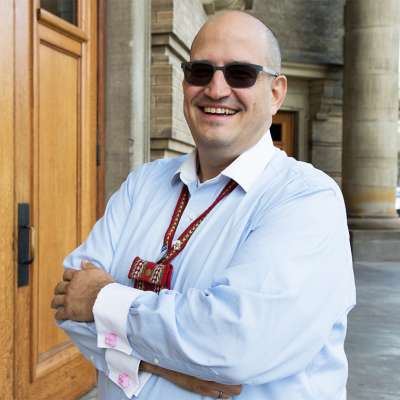 Engineering professor Jason Bazylak ensures that first-year students get a dynamic introduction to engineering, strengthens efforts to make the field more inclusive for women, and takes the lead on reconciliation initiatives and on addressing the underrepresentation of Indigenous people in engineering.
He is a Métis engineer from Saskatchewan. As a teaching stream associate professor, Bazylak is a Dean's Advisor on Indigenous Initiatives and the principal investigator at the Centre for Indigenous Research into Cultivating Engineers.
Bazylak co-chaired U of T Engineering's Eagles' Longhouse steering committee. Thanks to his efforts, the faculty is working towards (re)building relationships between engineering and Indigenous communities by including Indigenous people, especially students, in engineering. He advises a student allyship group, launched an Indigenous speaker series, mentors Indigenous students and is involved in initiatives such as the Engineering Positive Space committee and the Engineering Equity Diversity and Inclusion action group.
As co-ordinator and instructor for the flagship first-year design course Bazylak starts the careers for approximately 1,000 engineering students each year. He redesigned the course to leverage the innovative Myhal Centre's active learning lecture hall to greatly improve the student experience. He introduced technology to open lines of communication in his large classes; he initiated interfaculty course collaborations; and returned more hands-on tool experiences to the students. In his research, he identifies barriers to entry (especially for women and Indigenous students), designs more welcoming student experiences, and uses technology to improve student engagement.
Bazylak holds a prestigious Hart Innovation in Teaching Professorship. He is a founding member of both the Canadian Indigenous Science and Engineering Society and the Canadian Engineering Education Association.
Students are grateful for how he generously shares resources and uses a flexible and evidence-based approach to better teaching. Colleagues praise his catalyzing enthusiasm, outstanding dedication, and profound positive impact on building community and changing the faculty's culture to benefit students, women and Indigenous peoples.
---
matus1
Jill Matus Excellence in Student Services Award
Jeff Burrow (PhD 2019)
Assessment and Analysis, Division of Student Life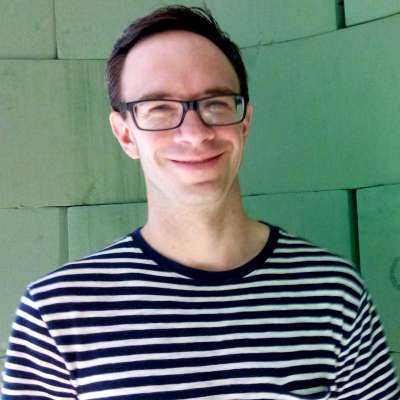 Jeff Burrow, Manager of Assessment and Analysis at Student Life, leverages vast quantities of data about student life at U of T to improve the student experience and empower his colleagues to do the same.
Burrow, who holds a PhD from OISE, moved into his current role in 2015. He supports the development, implementation, marketing and analysis of five major ongoing surveys of the University's 90,000 undergraduates, helps gather data from more than 10 departments and dozens of programs, and works with colleagues across the University—most recently with the Presidential & Provostial Task Force on Student Mental Health.
Burrow centres the student voice, working to ensure that under-served groups are included and heard. He often works "on location" across all three campuses to observe student-staff interactions, and he proactively seeks out new student programs to gather information.
One of his major achievements is the "Who are our Students" presentation, which analyzes data in an engaging way and highlights points of action. Sharing this presentation more than 20 times with diverse groups across the University, Burrow has created a consistent campus-wide conversation helping everyone from senior leadership to front-line staff and student leaders get on the same page.
Burrow also leads workshops for colleagues on best practices in program assessment and data analysis.
He is an active member of Canadian and American student service associations and is a national voice for assessment, leading work on a blueprint for collecting data and improving services. He co-chaired a joint Canadian/American assessment conference in 2019, centring equity and decolonizing practices in the program curriculum.
Burrow's colleagues say he combines energy, creativity and strategy with empathy and ethics. He is a uniquely responsive leader who deeply values the student experience and is, in turn, deeply valued by both co-workers and students.
matus2
Zoe Dille (BA 2003 WDW, MEd 2005)
Integrated Learning and Community Engagement, Hart House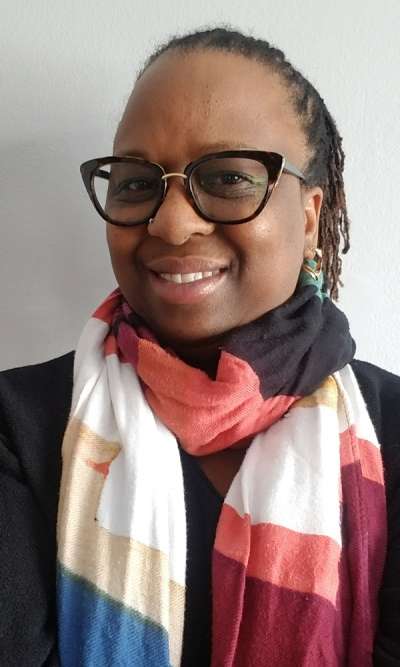 Thanks to Zoe Dille, Senior Co-ordinator of Integrated Learning and Community Engagement at Hart House, thousands of U of T students feel included and engaged in the campus community, with many opportunities to explore leadership, nurture wellness and realize equality.
Her successful Hart House Hancock Lecture series combined interesting speakers and moderators with a tie-in photo essay exhibition led by and featuring students from all three campuses. The event included film screenings, discussions and student-led programs, creating immersive and engaging explorations of important topics. Half the participants in one recent event agreed that the programming led them to challenge their preconceived opinions.
Dille also provides leadership to the Hart House Good Ideas Fund, a platform for supporting student-led projects that build and celebrate community, inclusion, representation and understanding. The program, which involves students at every stage, helped fund 27 tri-campus projects in the last academic year, including a diversity theatre festival, international film screenings, conferences celebrating Black women and women in STEM, and a meditation workshop.
She acts in an advisory capacity for Hart House's Social Justice Committee and the Hart House Music Committee. She envisioned the Hip Hop Education program, the Black Futures series focusing on Afro-Futurisms, and wellness programs such as Massage Mondays, the Hart House Five-Buck Lunch, Exam Jam activities and Black self-care workshops. She's supported hundreds of arts-centred student groups, helped students organize, and collaborated with other University divisions on events for Indigenous Week and SOAR Aboriginal Youth Gathering during March Break.
Colleagues praise Dille as an innovative, grounded, collaborative leader who puts deep thought into appreciating, acknowledging and nurturing the experiences of racialized and Indigenous students. Students are enthusiastic about her ability to create engaging opportunities and grateful for her supportive and generous mentorship.
chancellore1
Chancellor's Award, Emerging Leader
Renée Brost
Division of the Vice-President, Research and Innovation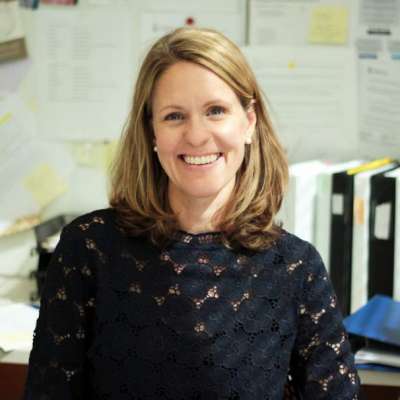 In her role as Chief Administrative Officer for the Division of the Vice-President, Research and Innovation (VPRI), Renée Brost has provided impressive leadership across the portfolio in areas of human resources, budget management and overall efforts towards continuous business and service improvements to the University.
Brost has quickly built a reputation as a strong and nimble leader who is able to manage complex and competing priorities. In her short time with the portfolio, she has demonstrated a keen ability to see the big picture and simultaneously grasp the nuances of any situation, which has been a tremendous asset to VPRI and the University more broadly.
A consensus builder who is frequently called upon to find elegant solutions to difficult situations, Brost is an attentive listener who has made incredible strides in advancing the portfolio's mission of service to the University's research community. She serves on multiple advisory and steering committees to help shape the future of U of T's business continuity and technology planning, including the critical position of Chair for the Project Leadership Group for the Research Administration Improvement and Systems Enhancement.
Prior to joining VPRI, Brost was Administrative Manager at the Donnelly Centre and the Banting and Best Department of Medical Research, where she consistently demonstrated a keen ability and eagerness to go above and beyond her job description. She contributed to the Faculty of Medicine's Dean's Strategy Steering Committee and served on the leadership committee for the Faculty's "Ignite your Talent" initiative. She has also lent her tremendous talent to a variety of working groups across the University.
Brost's colleagues describe her as an exceptional team player and role model who leads by example in her efforts to improve the University experience for everyone she encounters, from staff and students to University leadership.
chancellori1
Chancellor's Award – Influential Leader
Bryn MacPherson
Office of the President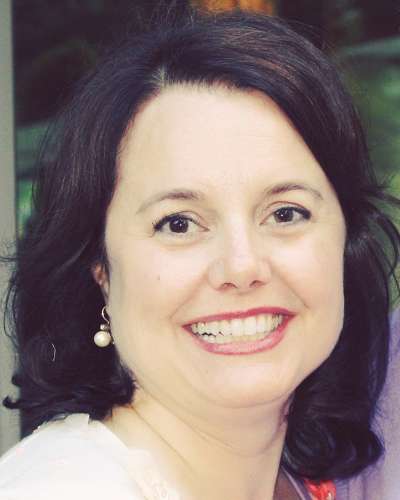 Bryn MacPherson has served the University of Toronto with extraordinary leadership and a deep commitment to advancing the institution's mission at home and abroad.
As Assistant Vice-President in the Office of the President, MacPherson is responsible for the operations of the President's Office and provides essential leadership in all areas such as issues management, communications and institutional events. As Chief of Protocol, she provides innovative programming for VIP engagement, as well as advice to the President, Chancellor and broader University community.
She joined U of T in 2003, having served as chief of staff under three lieutenant-governors of Ontario. At U of T, she has seamlessly led the transition of University presidents, chancellors and senior executives.
Under her leadership, the University has hosted high-profile events with global dignitaries such as international heads of state and government, G7 foreign ministers, the Dalai Lama, Prince Charles and more. Her colleagues commend her for organizing these complex events with professionalism and flawless execution.
MacPherson is steward of the Issues Management Group, a vital role. Her leadership in supporting the Iranian community around their vigil in memory of the Iranian plane crash victims in January 2020 is just one example of the deep sensitivity and professionalism she brings to her many responsibilities. She also informally mentors staff across the three campuses, sharing best practices for events, protocol and issues management.
In 2012, MacPherson was honoured with a Queen Elizabeth II Diamond Jubilee Medal for her volunteer work as an advocate for child abuse prevention.
An exceptional University citizen who has built a reputation as an influential leader among colleagues across the University's three campuses and beyond, MacPherson's exemplary leadership, strategic thinking and work ethic have and will to continue to have deep impact on advancing the mission of the University of Toronto.
---
utaagrad1
UTAA Graduate Scholars
Emily Deibert (BSc 2017 VIC)
David A. Dunlap Department of Astronomy and Astrophysics, Faculty of Arts & Science
First, she was an English major; now she's an astronomer. Emily Deibert has achieved excellence in both science and communication, making major discoveries about exoplanets, and sharing the wonder of science with the public.
Deibert earned a BSc degree at U of T's Victoria College. She is a past winner of the Awards of Excellence UTAA Scholarship, as well as more than 20 other awards—including a prestigious Vanier Canada Graduate Scholarship. She has two lead-authored and three co-authored peer-reviewed publications. One, in the Astronomical Journal, presents research she led with an international team to investigate "warm Saturn" planets—a type that very few scientists have yet examined.
A TA for four years, including a year as the head teaching assistant in her department, Deibert has worked hard to shine in the classroom through professional development. She holds the TATP Teaching Fundamentals Certification.
Deibert is also a stellar contributor to her university community. She serves as executive editor for U of T's graduate student mental health magazine. As president of the Graduate Astronomy Student Association, she mentors peers and organizes workshops, and advocated for undergraduate students and helped develop an undergraduate course on the evidence for extrasolar life.
Deibert puts her passion for science outreach into action through regular writing, focused on women and other marginalized groups in the sciences, for The Varsity and the web platform Research2Reality. She leads astronomy tours, manages U of T's "Ask an Astronomer" service, and gives public talks. She is on the organizing committee for the science communication conference ComSciCon-TORONTO.
Deibert is an ambitious, passionate leader doing innovative work, say her professors. Her impressive scholarly abilities and practical communication skills raise the bar for others and will help her shine in her planned career as a researcher, teacher and writer.
utaagrad2
Crystal Milligan
Institute of Health Policy, Management and Evaluation, Dalla Lana School of Public Health
Born and raised in Northwest Territories, Crystal Milligan has already led important health initiatives there. Through innovative research that reframes how health systems can work with Indigenous communities, she is helping build a culturally responsive health-care system for Canada's North.
Milligan is a doctoral student at U of T's Institute of Health Policy, Management and Evaluation, and has spent more than a decade working in health systems management and research. She led an initiative to create the Northwest Territories' first cancer strategy, worked on Rwanda's national palliative care policy, helped organize Rwanda's first international music festival, KigaliUp!, and promoted women and children's rights in Central America.
She has won many awards for her leadership, including the Premier's Collaboration Award and the Health Equity and Social Justice Award in Honour of Diana Moeser. Academically, she has won a Vanier Canada Graduate Scholarship and a prestigious Canadian Institutes of Health Research Health System Impact Fellowship. She has published (as co-author) a peer-reviewed article in the British Medical Journal and is lead author on two reports for the North American Observatory on Health Systems and Policies.
An outstanding community contributor, Milligan sits on her faculty's School Council, where she contributed to academic plan renewal. She initiated the student-alumni-faculty networking initiative, Randomized Coffee Trials, and is a driving force behind the Turtle Island Journal of Indigenous Health, a student-led, community-governed journal and community of practice. Outside the University, she is a food bank volunteer, a fundraiser and management mentor to her local grassroots cancer support group, and a peer mentor.
Milligan plans a PhD project that will propose ways to draw from Indigenous and western knowledge systems to build equitable, culturally responsive learning health systems—frame-breaking research, according to her professors. Praising her intellectual curiosity, strong ethics and remarkable ability to connect with others, they describe her as an authentic leader who is committed in her allyship to Indigenous communities.
utaagrad3
Kramay Patel (BASc 2016)
Institute of Biomaterials and Biomedical Engineering, Faculty of Medicine
Kramay Patel's innovative thinking and commitment to serving others have led this biomedical engineer to dedicate hours to epilepsy organizations, significantly improve course and research curriculums, and build unique medical devices.
After graduating from U of T with an engineering degree (during which he designed a wheelchair that measures trunk muscle stability and patented a smart showerhead), Patel joined the elite MD/PhD program in the Institute of Biomaterials and Biomedical Engineering. He has won multiple research awards and currently holds a prestigious Vanier Canada Graduate Scholarship.
Patel's research focuses on developing a novel neurofeedback mechanism that can help a person with epilepsy learn to control individual neurons to suppress seizures. He is lead author on a textbook chapter in the Springer Handbook for Neuroengineering and has six peer-reviewed publications, including two as first author.
A dedicated teacher who earns rave reviews from his students, Patel is playing a major role in designing curriculum for U of T's planned Neuromodulation Institute. He also made significant curriculum improvements as a teaching assistant by developing two new electromyography labs and is deeply involved in mentorship.
Patel spearheaded a recruitment initiative for summer research students that won him the Geoff Fernie Impact Award. He has led planning for two biomedical research conferences, serves on departmental committees and designed several U of T websites, including the Rehabilitation Engineering Laboratory. He is an outstanding volunteer for Purple Walk and other epilepsy fundraising events and volunteers as sound and lighting designer for Omkara Academy of Dance.
Neuromodulation research is a major priority for the University, and Patel's professors expect him to emerge as a leader in the field. They praise his unique research vision, initiative, ability to see things from multiple perspectives, genuine caring, and 100 per cent engagement in everything he does.
sedra
Adel S. Sedra Distinguished Graduate Award
Sachin Kumar (BSc 2012 TRIN, MSc 2015)
Department of Laboratory Medicine & Pathobiology, Faculty of Medicine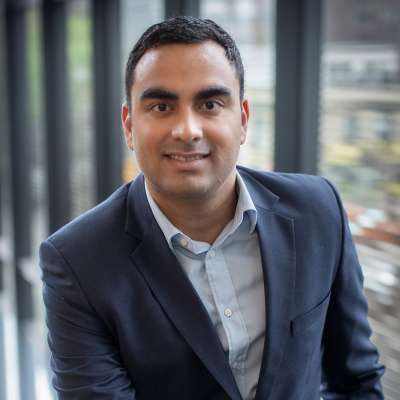 An accomplished researcher and community health advocate, MD/PhD student Sachin Kumar has already made prominent cancer discoveries, championed graduate student wellness and led major fundraising efforts to benefit cancer, men's health and mental health initiatives.
Before entering the prestigious MD/PhD program, Kumar developed and patented antibody tools which are now licensed by a pharmaceutical company. As a PhD student, he shifted his focus to understanding the genetics of childhood brain cancers. His work has been awarded numerous scholarships, including the Norman Bethune Award, as well as top research grants such as the CIHR MD/PhD Fellowship.
Kumar has published two book chapters and six peer-reviewed articles – four of which appear in the seminal journals Cell and Nature. His most recent publication details the groundbreaking discovery of a novel genetic mutation that drives pediatric medulloblastoma. He has established an international collaboration investigating the role of this driver in leukemia and liver cancer.
Kumar is a tireless volunteer for campus leadership programs and community advocacy organizations. He is the event co-ordinator for Childhood Cancer Survivor Canada and the campus director for U of T's Movember chapter since 2015. His work has synchronized efforts across five faculties to raise more than $30,000, and he inaugurated Movember's annual educational event that brings together professionals, patients and students.
A dynamic leader, Kumar has served as president of both the laboratory medicine & pathobiology department and the MD/PhD program student associations, organizing conferences, retreats and workshops. As an executive of the Graduate Representation Committee, he initiated a survey that catalyzed the improvement of student wellness and financial supports across the Faculty of Medicine.
Kumar's ultimate goal is to make new discoveries in pediatric cancer that benefit patient care. Describing him as an outstanding role model who motivates others, his professors say his creativity, passion, perseverance and exceptional publication record demonstrate he has tremendous potential as a leading clinician-scientist.
utaa1
UTAA Scholars
Kaylee Baxter
Victoria College, Faculty of Arts & Science
Kaylee Baxter, an archaeology and anthropology major at Victoria College, is passionate about combining her dual loves—history and science—through Arctic archaeology.
A Dean's List Scholar, Baxter has won several awards for academic excellence. She earned two scholarships and a research award to fully support her participation in the competitive Institute for Field Research's Greenland Arctic Vikings field school in archaeology, where she excavated a previously unopened section of a medieval gravesite in the UNESCO World Heritage area of Kujataa.
Her scholarly work is intensive, say professors, combining intellectual curiosity with astute observation. She has worked with two U of T archaeology labs and one earth sciences lab, and helped advance Victoria College's John Galt literary project as a research assistant and as a Jackman Scholar in Residence.
Active in her residence leadership and sharing her love of history through the Humanities for Humanity program, Baxter is a generous volunteer who engages others—she won the Sunshine Award for her positive outlook and warmth. As well as interning and volunteering at three museums, she has also been a soccer coach and referee.
Baxter's graduate studies will be the next step on her path toward a career in Arctic archaeology, focused on both climate history and Indigenous history. Her professors agree that her drive, enthusiasm, respect for others and intelligence contribute to her exceptional promise as an interdisciplinary scholar.
utaa2
Jeffrey Fasegha
Rotman Commerce, University College, Faculty of Arts & Science
A former top Junior A hockey draft pick, Jeffrey Fasegha is now pursuing another ambition: empowering youth and generating economic and social change through venture capital investing in Nigeria, his birth country.
Fasegha is completing his studies at Rotman Commerce in finance, psychology and economics. A winner of numerous scholarships, he was a national finalist for the Rhodes Scholarship and won the New College Innovation Award for founding the successful Black Career Conference for underrepresented students. He completed independent research on how social enterprises interact with the energy sector in Nigeria and landed several competitive internships with finance and energy companies in New York, Toronto, Lagos and Cape Town.
A dynamic leader, Fasegha is active in several finance student groups and heads U of T's chapter of the Association of Canadian Intercollegiate Investment Clubs. He is the former financial director for the University of Toronto Black Students' Association, where he developed successful initiatives to promote student financial literacy and to encourage Black youth to enroll in university.
Backed by U of T Mississauga's incubator ICUBE, Fasegha launched his own startup, Black Hair Network. He plays intramural hockey, volunteers for the non-profit Capitalize for Kids and is a poet and guitar player.
His professors praise Fasegha's passion, vision and leadership—traits ideal for his future goals, which include an MBA and policy studies. They especially note his kindness, moral compass, commitment to giving, and ability to lead in a variety of contexts.
utaa3
Michael Kyung Ik Lee
Victoria College, Faculty of Arts & Science
A deeply committed volunteer with an impressive long-term record of community engagement, Michael Lee is also an advanced scholar with three years of scientific research already under his belt.
Lee is a specialist in pathobiology, majoring in biochemistry—and minoring in Latin. Further demonstrating his breath, he has won scholarships for his work both in science and in classics. He won the U of T Entrance Scholarship, among several other academic awards.
Lee worked in a cancer lab as a high school student and began original research in his second year of university at U of T's Philip Marsden Lab. He is a co-author on two Marsden Lab research articles, currently submitted for publication.
Lee is co-president of the Laboratory Medicine & Pathobiology Student Union, where he organized a successful conference on forensics. He has also served as co-editor-in-chief of the Journal of Undergraduate Life Sciences. He won an Ontario Volunteer Service Award for his work with the non-profit Student Assistance in North Toronto for Seniors. He's also a fencer, captains University College's Ultimate Frisbee team, and is director of the Healing Sounds of Music choir, which raises funds for Alzheimer's disease research.
Lee plans to study medicine en route to a career as a physician-scientist, focusing on the health of marginalized populations. Impressed by his early entry into high-level research, his professors have no doubt his interdisciplinary excellence, caring nature and natural leadership skills will lift him to success.
utaa4
Arthur Lei Qiu
University College, Faculty of Arts & Science
A gifted interdisciplinary scholar in mathematics and physics, Arthur Qiu is also a compassionate volunteer who has stepped up to lead equality and accessibility initiatives.
Qiu has won a lengthy list of awards, including a Governor General's Academic Medal and two scholarships to study at the prestigious Swiss Federal Institute of Technology (ETH) Zürich, where he took graduate-level classes. Qiu has already published his first co-authored peer-reviewed paper. He also won a NSERC Undergraduate Student Research Award to work with U of T's Experimental Particle Physics Group, helping improve its machine learning algorithms.
As a teaching assistant and peer mentor, Qiu took the initiative to design workshops on math software and writing mathematical proofs. This work has made U of T's first-year math courses more accessible, and he has shared lesson toolkits with his department.
While at ETH Zürich, Qiu was editor of an undergraduate math/physics journal. He also volunteered to organize lectures on gender equality in math and physics and on his return to Toronto, joined the Association for Women in Mathematics at U of T. He also played piano and trumpet in the Hart House Jazz Combo and sang with the Hart House Singers.
Qiu plans on graduate studies on the interface between geometry and physics. His professors are impressed with his high intelligence, ability to connect topics and scientific maturity—and his proactive leadership and ability to engage and empathize with students.
moss
John H. Moss Scholarship
Lana El Sanyoura
Victoria College, Faculty of Arts & Science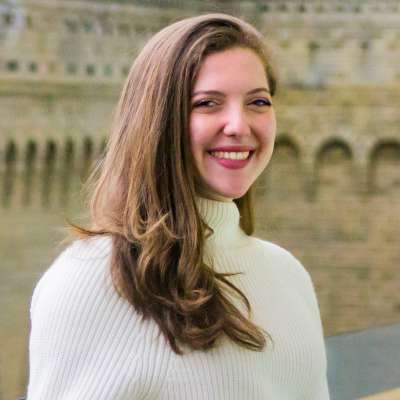 Absorbed by the cross-disciplinary potential between cognitive science and machine learning, Lana El Sanyoura has transformed undergraduate culture in the Department of Computer Science and tackled uniquely original research.
A computer science specialist and cognitive science major at Victoria College, El Sanyoura has enjoyed many academic successes. She won the Konrad Women in Tech Scholarship, and conducted three original research projects in language learning and culture shift at Professor Yang Xu's Cognitive Lexicon Lab. El Sanyoura and Xu have submitted two projects to a high-level conference in cognitive science.
She has completed internships with prestigious U.S. companies: a year as a software engineer in machine learning at Intel, and a summer as a researcher at the MIT-IBM Watson AI Lab.
In her second year, she co-founded Hello, Girl—a club for women in computer science that offers social gatherings, discussion sessions, hackathons and online chats. She then transformed the department-wide culture through efforts organized with the Computer Science Student Union: creating a code of conduct, reorganizing the lounge to facilitate event hosting and co-ordinating a refreshed Orientation Day. She also teaches programming workshops for other student clubs and mentors her peers.
El Sanyoura is a basketball player (and two-time MVP) in U of T's intramural league, and a songwriter, choreographer, filmmaker and photographer. In the fall, she will begin her MSc in computer science at U of T.
Praising her intelligence, breadth of interests and creativity, her professors single out how she created leadership roles, her drive to seek research opportunities, and her generous sharing with her fellows.