U of T Alumni Association Online AGM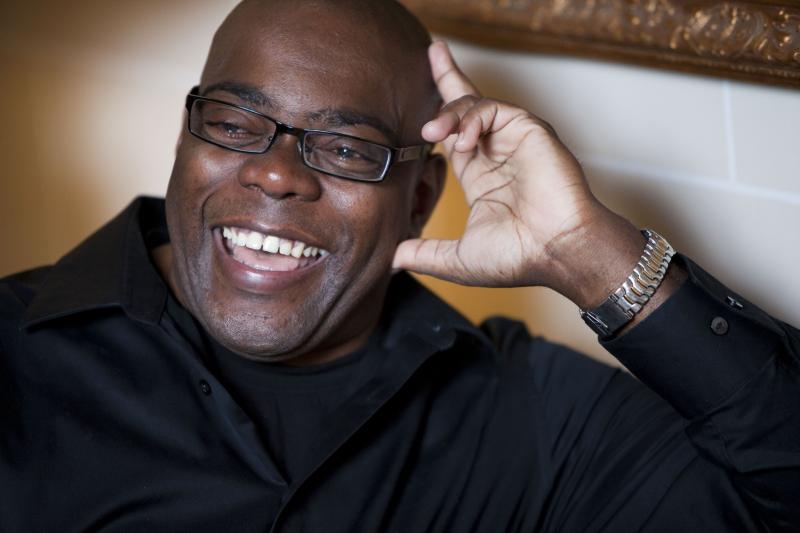 AN ONLINE INTERVIEW WITH LESRA MARTIN
"The Power of One for All"
Followed by the U of T Alumni Association (UTAA) AGM — Online
Wednesday, May 31, 2023
5–6 PM EDT • Interview with Lesra Martin
6:00–6:40 PM EDT • UTAA Annual General Meeting, including announcement of the Carl Mitchell Community Impact Award and a vote to direct a UTAA donation to support student mental health.
Part of Alumni Reunion 2023
Free!
At 15, Lesra Martin (BA 1988) was poor, illiterate and navigating a tough New York neighbourhood – until a group of Canadians gave him a way out. Today, he's an acclaimed lawyer known for helping secure the freedom of Rubin "Hurricane" Carter and inspiring the Hollywood movie. Join Lesra for a conversation about overcoming obstacles and paying it forward. Participants will be able to submit questions for Lesra during the online interview.
The Carl Mitchell Community Impact Award will be announced at the AGM. The award honours the legacy of UTAA past president Carl Mitchell (BSc 1984 SMC) and recognizes alumni who advance the principles of equity, diversity and inclusion through their volunteer contributions to the community.

All U of T alumni are members of the UTAA and invited to learn more about its activities. At the meeting, members will have the opportunity to vote to direct funding to one of two initiatives in support of U of T's commitment to addressing student mental health: The Student Wellness Fund and the Student & Youth Mental Health Research Initiative. 

UTAA AGM materials follow below.
register
How to vote in the online AGM
Voting is voluntary and optional but it's also your way of participating in the AGM. If you wish to vote, please register to attend this online version.
Note: the deadline for appointing a proxy (someone who will attend the AGM and vote on your behalf) has now passed. As of May 29, 2021 at 6:00 p.m. (EDT), members who wish to participate must do so by registering before 12:00 noon (EDT) on May 31st and attend the virtual AGM.
materials
AGM Materials
The following materials will be available ahead of the meeting. Please check back a few days before the AGM.
Important Resources:
Frequently asked questions
What is the UTAA?
The UTAA is an organization that represents U of T alumni at home and abroad, helps alumni participate in the life of U of T and advances the University's mission.
Am I allowed to participate?
If you're a U of T alum, you may attend the AGM and participate by voting. You may either vote when you attend online or appoint a proxy to vote on your behalf. All 660,000+ U of T graduates around the world are automatically members of the UTAA and invited to attend all UTAA events.
Further questions?
Please contact us at utaa.secretariat@utoronto.ca if you have any questions, concerns or technical difficulties.