December 13, 2021 | Campaign
Why U of T law alumnus Solomon McKenzie shares the 'pulse of the profession' with students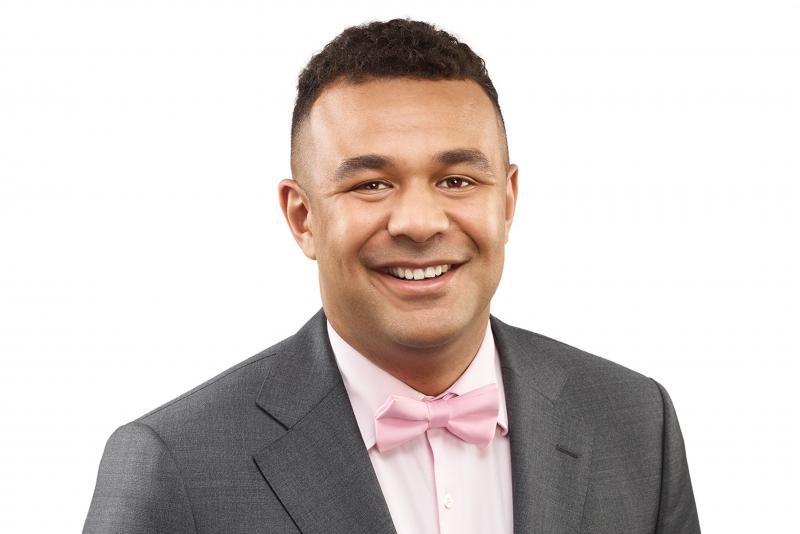 Solomon McKenzie (JD 2019) is an associate at McCarthy Tetrault law firm in Toronto. He remains deeply connected to U of T Law as an Adjunct Moot Advisor, mentor, and volunteer with the Black Future Lawyers Program.
---
As a law student, Solomon McKenzie (JD 2019) helped start the Black Future Lawyers Program, which facilitates engagement opportunities to increase the number of Black students who attend law school and join the legal profession. He remains involved with the program as a mentor and advisor. 
You graduated in 2019—What are you doing now?
I'm an associate in the litigation group of the law firm McCarthy Tetrault in Toronto. I'm a general litigator, doing a mix of some corporate commercial law, public law, some professional regulation work, and a little bit of international arbitration work. 
You've remained deeply involved with the law school since graduating, Can you tell us how and why? 
While I was a student, I benefited from being connected with a large alumni community, which helped focus my studies and gave me a sense of what the profession looked like, and what some goals could look like. Now that I've graduated, I appreciate how much support I got from alumni while I was a student, and felt it was important that I give back in the same way.  
It's also very important to me, as a racialized person, especially a Black person working inside the legal profession, to give back. The profession is diversifying quickly, but the representation of Black lawyers in law across Canada is still not huge. And Black folks who are coming through school or getting into practice, do not necessarily have the benefit of some of the same traditional networks or relationships that can help in their professional careers.
I think that real inclusivity means give diverse people a seat at the table, but make sure they feel comfortable at the table and make sure they want to stay at the table.
Once you start working, you get a sense of the pulse of the profession, legal thinking, and new developments. And for me, it's great to be able to pass that on to those who are still in the study phase of their careers.  
What has staying involved with U of T meant to you? What have you learned?  
I learn as much from the students as they do from me, I think! It's very fun and dynamic to stay involved. As most of my involvement has been as a mentor through the Black Future Lawyers program, I learn about what issues are important to our future Black legal scholars, whether it's a particular area of the law, or how to network and create opportunities for learning and growth. I also do some consulting for the law school for diversity initiatives. Next year, I'll also be coaching a moot team which will be very exciting and give me an opportunity to use some of the great advocacy training that I'm getting at my firm, and cycle it back to students.  
U of T embraces the principles of "inclusive excellence"—a campus community rooted in access, equity, diversity, and inclusivity. What does the term mean to you?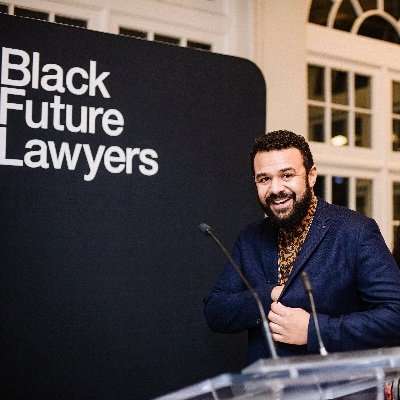 In terms of the legal profession, I believe there needs to be more proactive efforts on the part of those inside the profession and in educational spaces to build environments that reflect the diversity of our city and our country. We know that the more diverse and equitable our teams and institutions are, the more we facilitate creative thinking, and find solutions outside of the box.  
I think that some of the more traditional models of inclusiveness have focused on diverse groups having a seat at the table. But I think that real inclusivity means more than that: give diverse people a seat at the table, but make sure they feel comfortable at the table and make sure they want to stay at the table. Those are the kinds of programs and organizations I stay involved with – beginning with the Black Future Lawyers program. It's important for me to invest my time in programs like this that not only talk about getting folks in but making sure that they can really thrive— not just survive.  
Where do you keep your U of T degree? 
I'm looking at it right now! It's framed on my wall.  
What would you tell your first-year self?  
Three things: One, take a deep breath. It's going to be challenging, but there are two types of things in the universe that can cause you stress: the things that you can do nothing about, and the things that you can do things about. So, if you can do nothing about it, then try and let it go, and if you can do something about it, take action, rather than be stressed. Second, it's the people who are going to make and break your experience. I am very lucky to have made some amazing friends while I was at U of T -- some of whom are still very close friends. And they will be there for the tough times and for the celebrations and they will they'll make it all worth it. Finally, I think, what's most challenging for most people in first year is trying to keep up with the Joneses, so to speak. Trying to compete like that can unravel you and stop you from really focusing on  your own life goals.
What words do you live by? 
A couple. First, "privilege breeds responsibility." I say that because I feel that being a lawyer is an immense privilege. It gives me incredible tools to use in navigating the world around me and creates responsibility for me to think critically about how I can give back to the communities that I care about.  The other one, which I take from grandmother, is "less haste, more speed," meaning that the desire to feel like you need to do things quickly, can actually slow you down. So it's often worth taking a breath and then doing something quickly rather than hastily. 
---
Defy Gravity: The Campaign for the University of Toronto has a goal of achieving one million volunteer engagements by our graduates. These engagements range from mentoring, event attendance, and countless opportunities to give the gift of time to help U of T, our students, and our alumni community.
Join your fellow alumni by sharing your time and expertise with the University.
Get Involved