December 22, 2020 | Alumni
U of T alumni heroes of 2020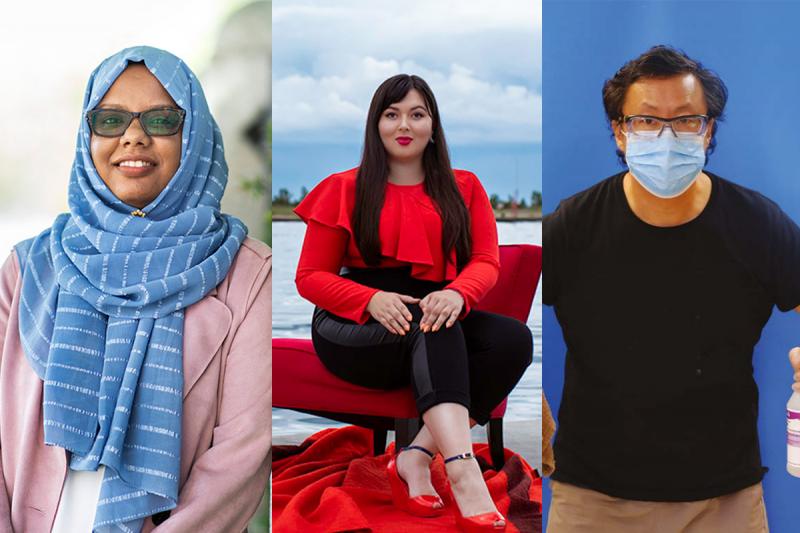 In 2020, we needed hope more than ever.
We see that hope in our incredible U of T alumni. You've protected the vulnerable, cared for each other, and thrown all your ingenuity at beating 2020's challenges. We're so proud of you!
Read on to meet our alumni heroes of 2020.
---
COVID-19 HEROES
From sounding the alarm about the coronavirus to developing vaccines, our alumni have been on the forefront of the COVID-19 medical response. And their efforts to help the vulnerable who have been most affected warmed hearts—and saved lives.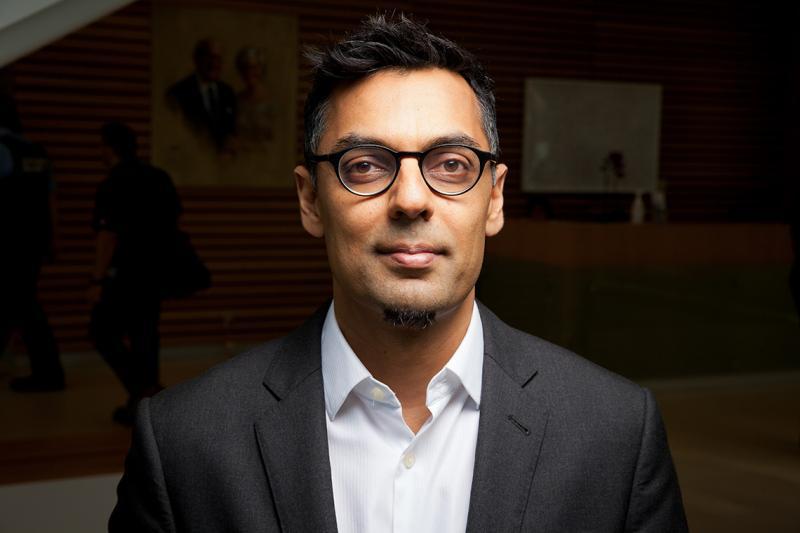 Kamran Khan (MD 1996), a professor at the Dalla Lana School of Public Health, founded BlueDot after working on the front lines of the SARS outbreak in 2003. The company uses artificial intelligence to track data related to infectious disease. On Dec 30, 2019, it flagged a cluster of unusual respiratory cases in Wuhan, China—nine days before the World Health Organization issued its first alert on COVID-19. "Let's not get caught flatfooted," said Khan. "Let's anticipate rather than react."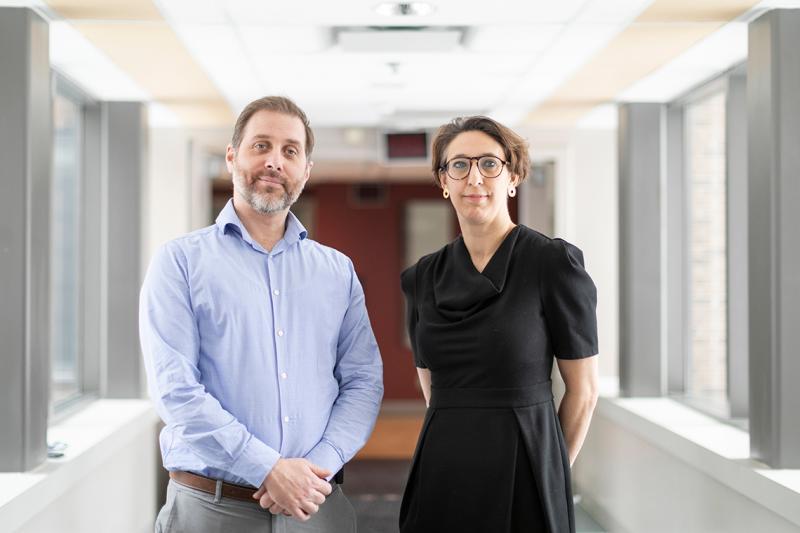 Robert Kozak (PGMT 2019), who works in the Temerty Faculty of Medicine's department of laboratory medicine and pathobiology, collaborated with colleagues Samira Mubareka at U of T and Arinjay Banerjee at McMaster University to culture and isolate COVID-19. This crucial work made it possible for other scientists to begin testing treatments. "Having a virus isolate that can be shared with other labs is critical to better understanding the virus and how to stop it," Kozak said.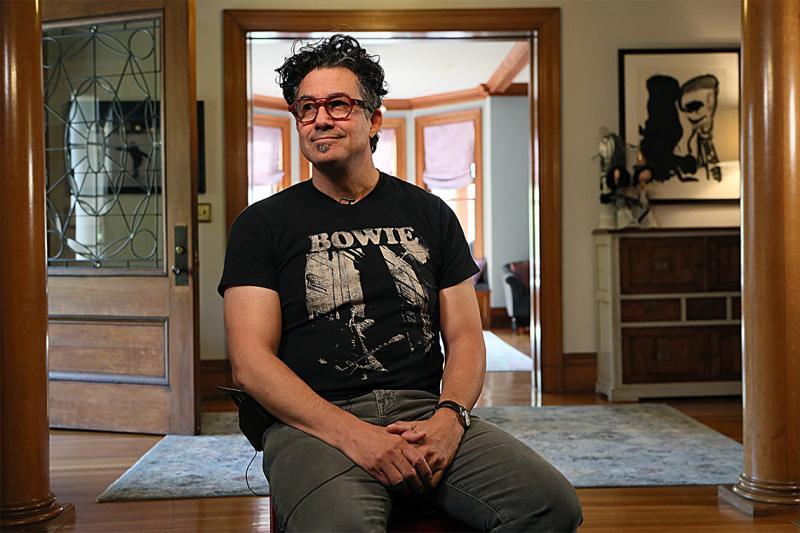 Derrick Rossi (BSc 1989 VIC, MSc 1993) co-founded Moderna in 2010, based on his pioneering research into modified messenger RNA (mRNA). Today, that technology is central to Moderna's COVID-19 vaccine, which has been approved for Canada's vaccination program. "I have always believed that modified mRNA therapeutics were going to positively impact human health," said Rossi. "I would not have guessed that the pandemic would be the first application."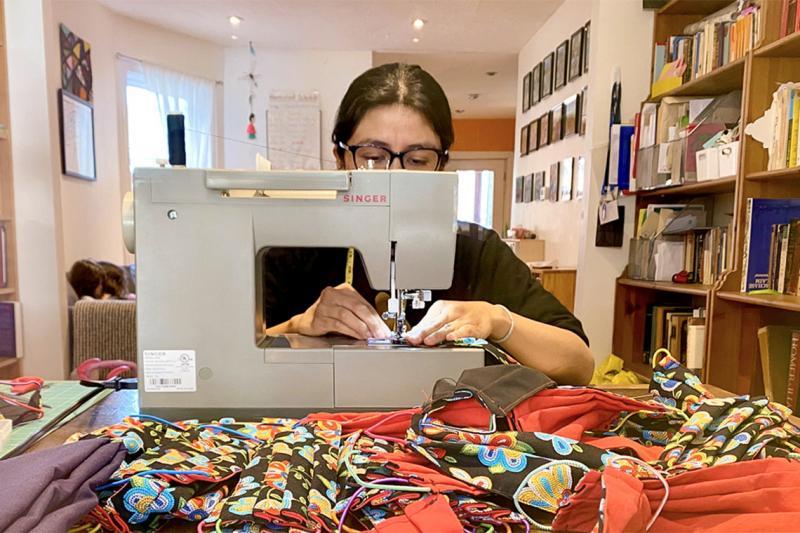 Fernanda Yanchapaxi (BEd 2011) lost her beloved grandmother during the early days of the pandemic, and wasn't allowed to travel home to Ecuador to mourn. Yanchapaxi responded by taking action where she was—in Toronto. Back then, face masks weren't yet available in stores, so she sewed more than 1,000 masks for vulnerable women, grocery store workers, nurses and immuno-compromised friends. "As an Indigenous person, I feel I have an obligation to the people who live in the same land as me," she said. "If there are people in need, I should do what I can do to help."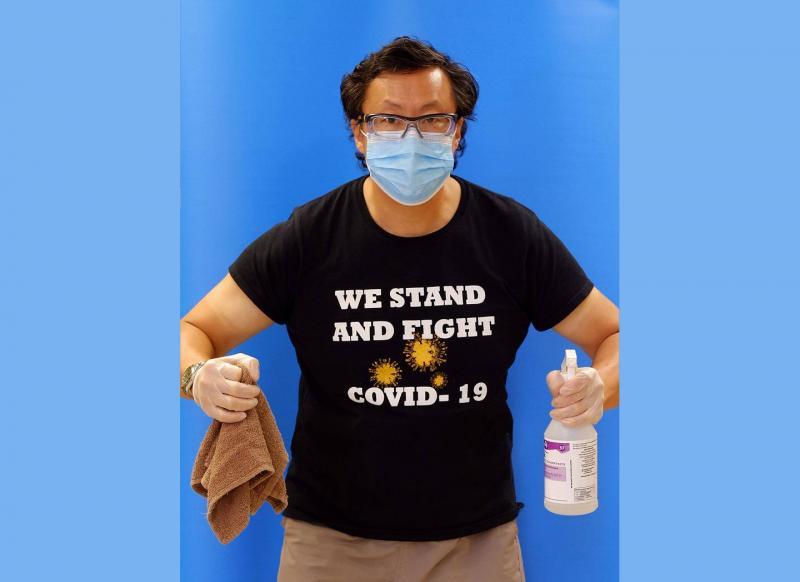 Stephen Lew (BSc 1992 UC) is an IT professional for the City of Toronto. When the first lockdowns began, he volunteered for redeployment as a cleaner at one of the city's long-term care facilities. On the job, Lew started a series of Facebook posts documenting his experience—and found Diary of a COVID Cleaner going viral as people shared his optimistic take in a time of great uncertainty. "It became somewhat of a personal mission to present a different side of the COVID-19 experience than the one I was being bombarded with in the news," he said.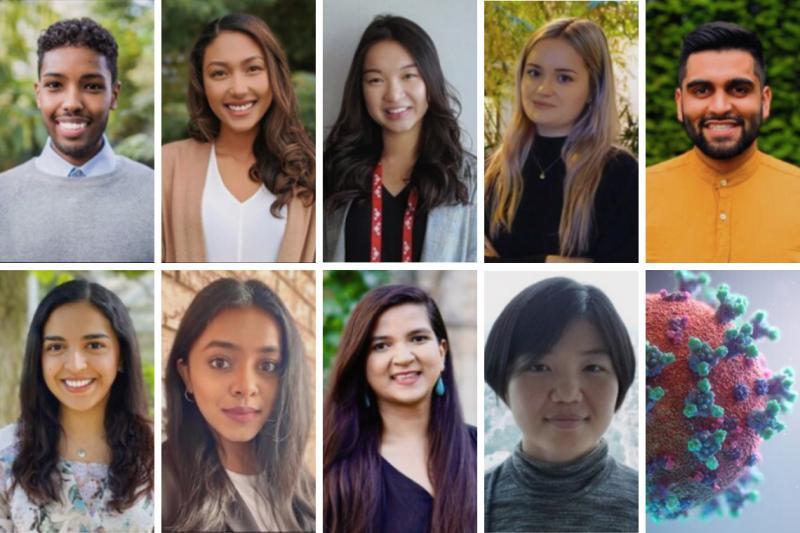 Kahiye Warsame (MPH 2020) Yulika Yoshida-Montezuma (MPH 2020), Ashley Mah (MPH 2020), Camilla Michalski (MPH 2020), Harsh Naik (MPH 2020), Anindita Marwah (BSc 2018 NEW, MPH 2020), Maura Eswaradas (BSc 2017 UTSC, MPH 2020), Nousin Hussain (MPH 2020) and Kathleen Qu (MPH 2020) were all studying at the Dalla Lana School of Public Health when COVID-19 hit. Together, they launched ReConnect, a tool to help people in Toronto's hardest-hit communities find essential supports for mental health, employment and child care. Because those communities also have the highest proportions of Black and racialized residents, ReConnect countered systemic racism as well. "There is a clear and emergent need to support communities disproportionately impacted by COVID-19 and its associated socio-economic ramifications," said team co-lead Kahiye Warsame.
Read about more alumni pandemic heroes:
EQUALITY HEROES
Our alumni believe everyone deserves equal treatment and equal opportunity. From dismantling anti-Black racism to fighting for equal access to education, these heroes are working to uplift the voices society needs to hear, and to change oppressive systems for good.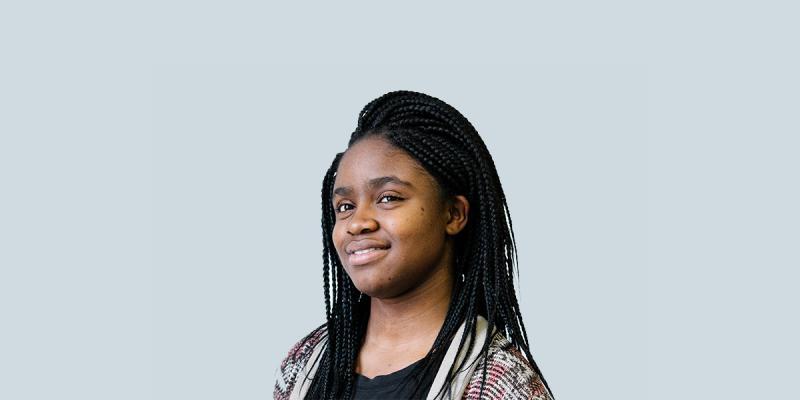 Inioluwa Deborah Raji (BASc 2019) was named to MIT Technology Review's Top Innovators Under 35 this year. The reason: her studies auditing how systemic biases are baked into facial recognition software. When Raji found that such systems could identify white men with 100 per cent accuracy but misclassified black women 34 per cent of the time, companies listened. IBM, Microsoft and Amazon all withdrew facial recognition software pending regulation and improvements. "It's been this whole journey," said Raji. "I'm really grateful that this work is visible and seems to be so appreciated by the research community as impactful."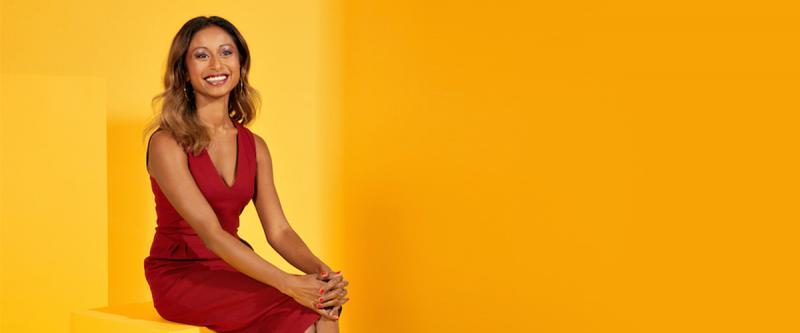 Janani Shanmuganathan (BA 2008 TRIN, JD/MA 2011) has been practicing law for less than a decade, but she's already been honoured by the legal community for anti-racism work described as "seismic." Shanmuganathan successfully convinced Canadian courts to dismantle five mandatory minimum penalties. Those laws prevented judges from considering the individual circumstances that make an offender less blameworthy, she argued. "Once people start talking about [systemic racism in the legal profession], you realize it's not a one-off thing," she said. "And it requires rectifying."
Lesley Hampton (BA 2015 UTM) designed her 2020 fashion collection around a quote she found in the Final Report of the National Inquiry into Missing and Murdered Indigenous Women and Girls—"We must know our past, understand it and accept it, if the future is to have meaning." When a dress from the collection turned heads at the Golden Globes ceremony in January, celebrities reached out to her for more fashion with meaning. "It's exciting to show the world what 2020 Indigenous fashion can be, and to inspire Indigenous youth," said Hampton, whose next collection will highlight Indigenous healing from cyberbullying. See the dress >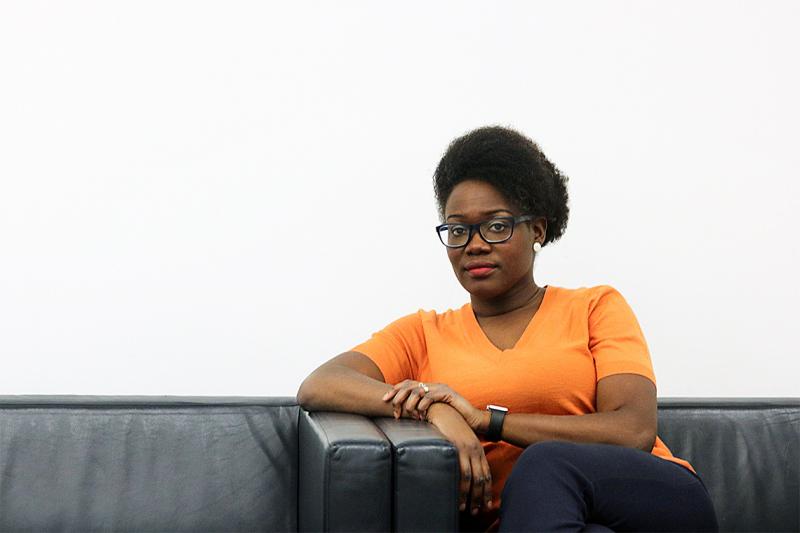 Onye Nnorom (MPH 2011) is the equity, diversity and inclusion lead for the Temerty Faculty of Medicine's department of family and community medicine. She's a leading voice not only for the need for more diversity among physicians, but for the practical supports necessary to ensure Black students succeed in medical school. "I want to see all of us feel like we can all show up as our authentic selves, feel safe doing so and reach our full potential," she said. "It is beneficial for everyone, and we will be able to better serve our patients."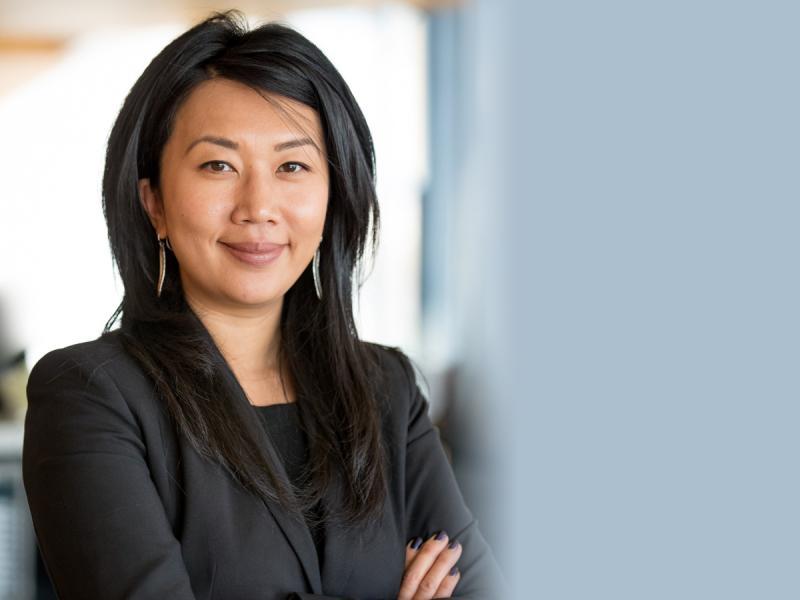 Cindy Gouveia (PhD 2018) understands what's it's like to not have access to education. Though circumstances prevented her from finishing high school, she fought back, working hard to succeed in business, then earning a PhD at OISE. Now, as a fundraiser for George Brown College Foundation, she directly helps students access financial resources. "I've made it my life's work to support students as I can relate to their experiences," she said. "The most rewarding thing is that I get to help them when they need it most."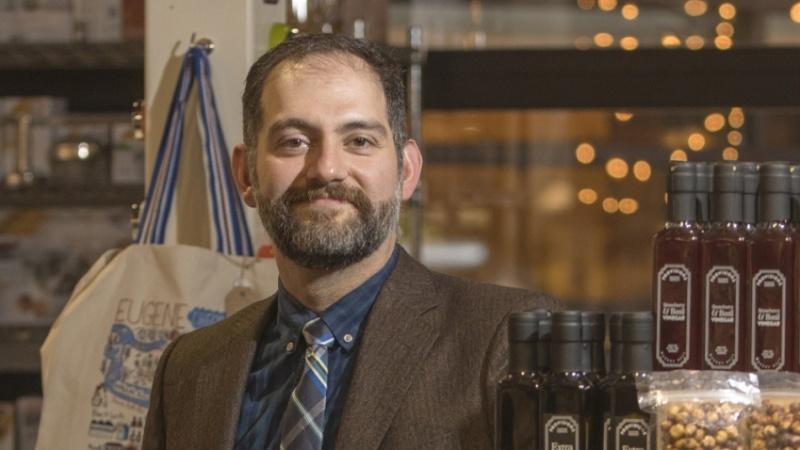 Michael Fakhri (SJD 2011) was chosen in April to serve as the next United Nations Special Rapporteur on the Right to Food. An expert on human rights, international trade and food law, Fakri is monitoring systemic food issues in all parts of the world. "This is a high honour for me, to say the least," Fakhri said. "A good special rapporteur can have significant local and global impact by amplifying marginalized people's claims, generating domestic law reform, and developing new international law."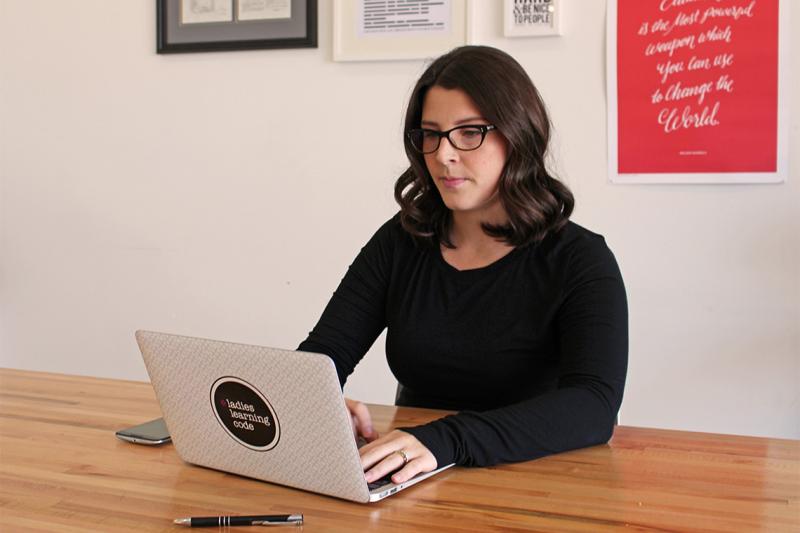 Melissa Sariffodeen (MEd 2020) knows technical skills open doors, but not everyone has an equal chance to learn those skills. From starting the Ladies Learning Code collective to help women, she expanded in 2017 to Canada Learning Code. Her goal: to create 10 million meaningful learning experiences for people in Canada. Now named to Caldwell's Top 40 Under 40 for young entrepreneurs, she's honoured to have her work for inclusivity recognized. "I am thankful that we can help empower so many people across Canada," she said.
Read about more alumni equality heroes:
PERSONAL HEROES
As we've walked 2020's tough road, we're inspired by our alumni who have faced personal difficulties with heads held high. They've fought illness and inequality and come through, shining like the stars they are.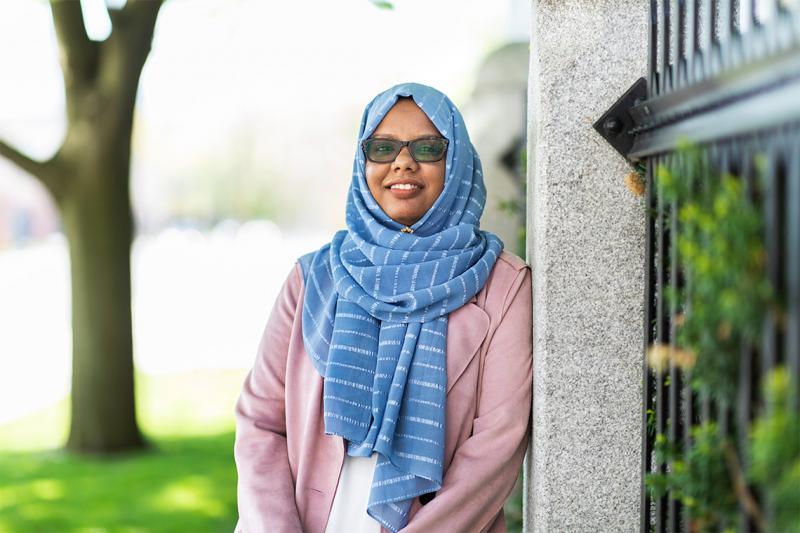 Mariam Abeid (MEd 2020) has been through a lot to get an education, including being widowed and left to raise her three small children without any savings. But Abeid persisted, volunteering at her kids' school, studying hard and winning a scholarship to OISE. Today, she's earned two degrees and teaches kindergarten. "I know the value of education because I had to fight for it," she said. "I got an education and I got my life back."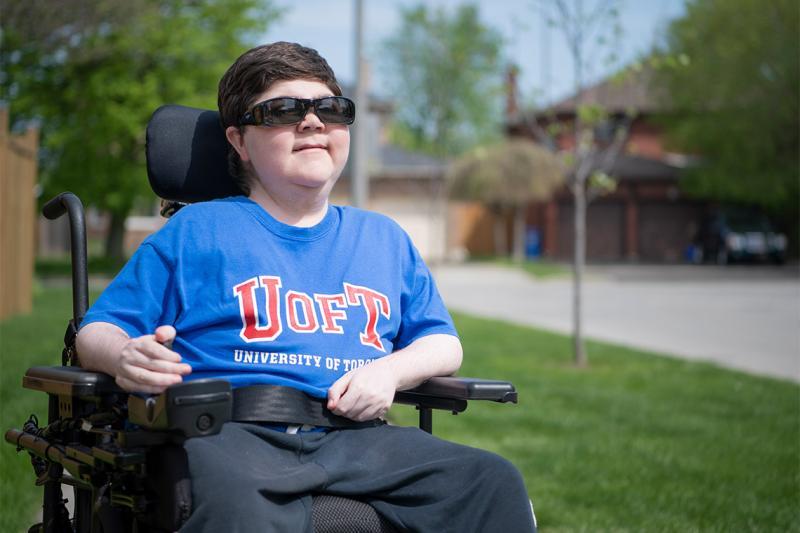 Alex Harold (BBA 2020 UTSC) was diagnosed with Duchenne muscular dystrophy when he was four. It's a progressive disease that means every year it becomes harder to do things, but Harold hasn't let it limit his ambitions. After nine years of hard work, he graduated from U of T Scarborough's competitive management co-op program, while also volunteering and raising more than $200,000 for research. "I can now proudly say I'm a U of T graduate," he said. "I'm also inspired knowing that down the road [funds I raised] may help a child who has just been diagnosed to have a better life."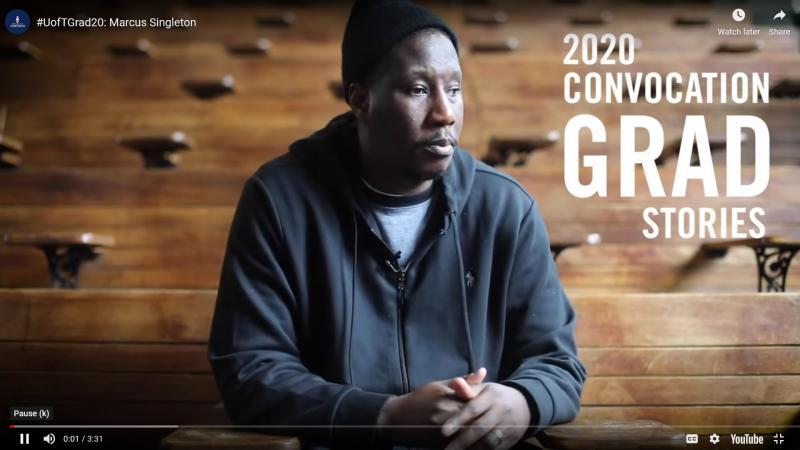 Marcus Singleton (MEd 2020) grew up on Chicago's South Side, a community he describes as close-knit but troubled by violence. Hiphop kept him away from many dangers but he also had an unfulfilled longing—for higher education. Inspired by a professor he met at an open mic night, Singleton went back to school and is now set to earn his third degree, then help high school students find their voices "so that they could have the same spark, so they could take the baton further than I did," he said.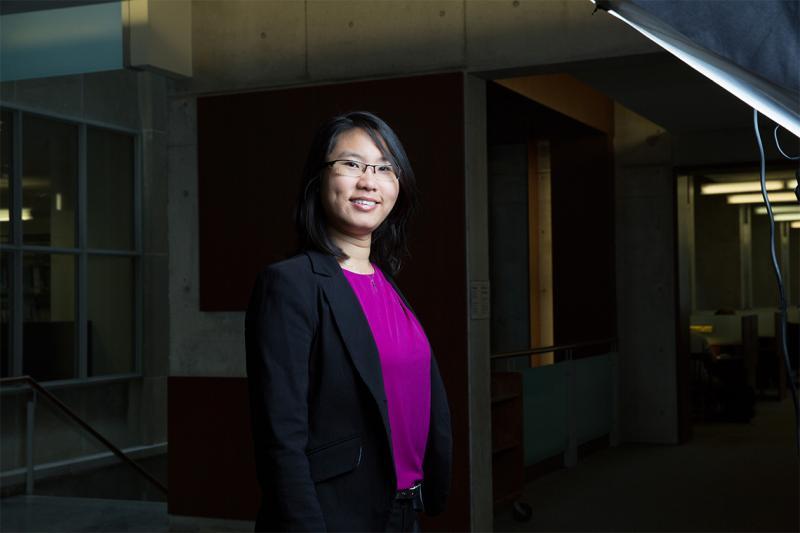 Philiz Goh (BScN 2010, MN 2020) saw everything change when an accident on the 401 left her dizzy, struggling to walk and reading only with difficulty. Almost the only thing not affected by her traumatic brain injury was her willpower. Goh practiced physio exercises until she got blisters, relearned how to complete academic tasks with help from Accessibility Services, and finished her master's degree. Now, she's writing a self-help book for others. "Don't let that setback worry you or lose your focus or determination," she said. "It's just a little blip in your life's journey. Focus on your future."
Michael Bol (BA 2020 VIC) came to U of T on a World University Service of Canada scholarship—a program that helps refugees access post-secondary education. He made the most of his opportunity, co-founding the South Sudan Development Club to work with marginalized communities to create lasting social change, and graduating with a degree in geographic information systems, human geography and African studies. "Be intentional with your time and energy," he said. "Be open to unfamiliar surroundings. Above all, explore, give your curiosity free rein."
Read about more personal alumni heroes: