'A Leap of Faith': How one alumni mentor gave a new grad the courage to change
By Blake Eligh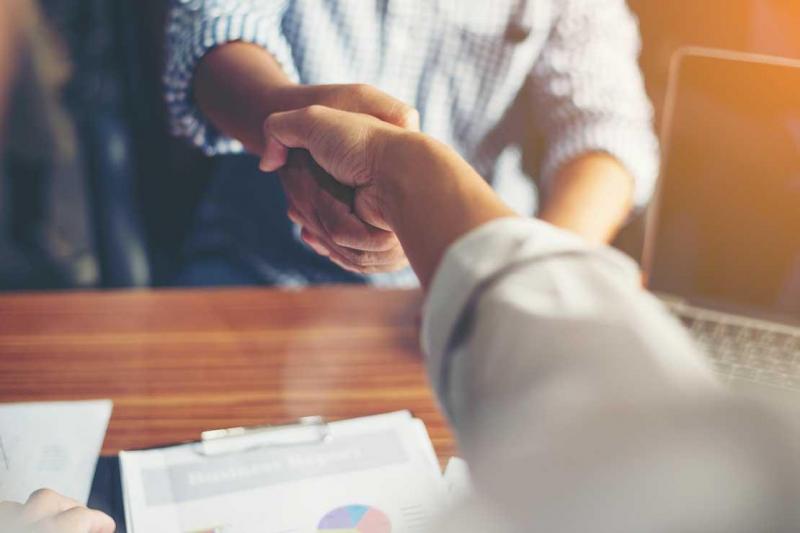 Image by jcomp/ Freepik
---
Florence (Peggy) Cao thought she had her career path all figured out, but the U of T Mississauga alumna found the courage to make a major career change thanks to advice from her alumni mentor.
"I had my whole life planned out—I knew what I wanted and how I was going to get it," says Cao, who graduated in 2018 with an undergraduate degree in computer science. Cao immediately landed a job in software development but, after just a year in the field, she found herself yearning for the creative outlet offered by her other academic major, professional writing.
Weighing her options, Cao harkened back to advice she had received as a student mentee with UTM's Alumni Mentorship program. As a third-year student, Cao had been matched with Erindale College computer science alumnus Robert Snoyer (BSc 1986 UTM), who has volunteered with the program since 2014.
"One of the things he said was that sometimes you have to take the right kind of risk to achieve the career path that you want," she says.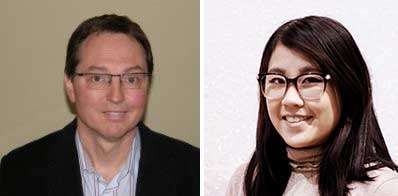 Cao and Snoyer are among more than 300 mentor-mentee matches created since the alumni mentorship program launched in 1998. Supported by Manulife, the program is run by UTM's alumni and student engagement teams, and annually pairs about 50 volunteer alumni mentors with students and recent graduates. The mentors and mentees connect over the academic year, in person, by phone or email, to discuss education, life skills and career goals. In 2017, the program established an international component, matching alumni mentors living abroad with mentees to connect with by video chat or email.
"We talk about what it's like to work for a big company or a startup, and what that work culture is like"
When Snoyer joined the program, he wasn't sure what he could offer as a mentor, but soon realized that his expertise as an entrepreneur and managing partner with a Toronto-area IT staffing firm could help students and new graduates take those important first steps into the world of work.
"My own experience uniquely positioned me to work with these young adults," he says. "They are entering a work environment that is totally different from that of their parents. Working with a mentor can help make that transition easier."
Snoyer's mentees were new to the workforce and, in the case of international students, also new to the Canadian job market. They wanted help with practical issues, like preparing for interviews and negotiating a salary, but they had big questions, too. "We talk about what it's like to work for a big company or a startup, and what that work culture is like."
"It's fun to see mentees progress. This experience has been very rewarding, and I'll keep doing it as long as I can"
During regular coffee meetings, Snoyer had encouraged Cao to think broadly and critically about her own long-range plans. Considering his advice, Cao realized she was ready to take a risk—she quit her software job and got to work developing a writing portfolio. Within a few months, Cao landed her current position as a digital content manager, writing marketing and social media materials for a Toronto-based cloud engineering consultant. It's a role that combines her expertise in technology and communication.
"One of the reasons I was able to make that leap of faith was because my mentor encouraged me to take risks and get out of my comfort zone," Cao says. "Now I'm getting the best of both worlds."
Snoyer, who still keeps in touch with all five of his former mentees, was delighted to hear about Cao's big leap. "It's fun to see mentees progress in their careers," he says. "This experience has been very rewarding, and I'll keep doing it as long as I can."
"The mentorship program was invaluable to me," Cao adds. "I gained a lot from talking to someone at a different stage of life . It's an experience that anyone can—and-will—benefit from."