March 12, 2019 | Volunteer & Awards
Celebrating the Winners of the 2019 UTAA Awards of Excellence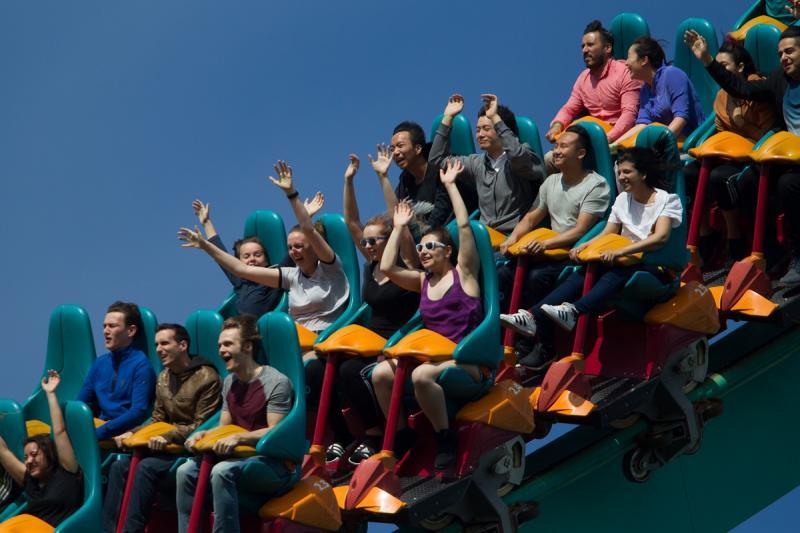 The Chancellor's Influential Leader Award, one of the UTAA Awards of Excellence, recognizes Barbara Dick, Assistant Vice-President, Alumni Relations, for enabling the rising tide of alumni engagement with U of T. Alumni are seen here enjoying a SHAKER event at Canada's Wonderland.
---
They have improved Canadian health care by showing hospitals how engineers could help. They have convinced major league sports to protect players from concussion. They have mobilized alumni in support of the University's mission—and each other. They include champions of refugees, Black Canadians and traumatized LBGTQ+ youth.
They are the winners of the 2019 Awards of Excellence, presented annually to the University of Toronto's most outstanding faculty, staff and student leaders.
These prestigious awards honour people at the apex of U of T's culture of excellence. Their incredible achievements and inspiring example have made the University—and often the world—a better place for its students, faculty and alumni. It is because of these outstanding people that U of T enjoys such a stellar global reputation for research, teaching and innovation.
Let's meet them.
---
FACULTY WINNERS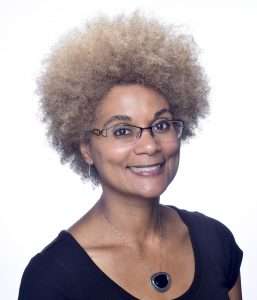 Maydianne Andrade (MSc 1995): Ludwik and Estelle Jus Memorial Human Rights Prize
Across the University of Toronto, people are having serious conversations about unconscious racial and gender bias, and implementing strategies to ensure absolutely fair hiring and promotion decisions. Maydianne Andrade, a biology professor at U of T Scarborough, is an extraordinary and respected leader whose hard work has led the process.
Through the Toronto Initiative for Diversity and Excellence, which she chairs, Andrade launched a transformative University-wide program of peer-to-peer training in unconscious bias. The Ludwik and Estelle Jus Memorial Human Rights Prize honours those efforts, which have also made U of T a leader in the field of unconscious bias training, inspiring other Canadian universities to adopt fairer hiring policies. Read Maydianne Andrade's citation.
---
Audrey Macklin (LLB 1987): Ludwik and Estelle Jus Memorial Human Rights Prize
Former child soldier Omar Khadr owes his freedom to many people, and one of the most important is U of T Law professor Audrey Macklin. Her pro bono work on Khadr's behalf is perhaps the most public example of her decades-long efforts to champion the legal rights of people on the margins, especially migrants and refugees.
The Ludwik and Estelle Jus Memorial Human Rights Prize honours both her advocacy and her groundbreaking research. Holder of the Chair in Human Rights at the Faculty of Law, Macklin was one of the first academics to write about issues such as foreign live-in caregivers, and the links between human rights and the mining and oil industries. Read Audrey Macklin's citation.
---
Michael Carter: Northrop Frye Award (Faculty)
What does every major hospital in Toronto have in common? They all employ graduates who have taken MIE 561 Healthcare Systems, a course invented by industrial engineering professor Michael Carter, winner of the Northrop Frye Award for teaching excellence. For 25 years, students in Carter's classes have collaborated with industry players to solve real-world problems.
Carter's students learn to make the connection between knowledge and practice, and go on to major achievements such as launching a strategic analytics department at Cancer Care Ontario. In turn, companies that partner with Carter see first-hand how critical industrial engineers are to a well-functioning health-care system. Everyone wins—Carter's colleagues say that no other engineering professor in Canada has made more of an impact on health care. Read Michael Carter's citation.
---
Michael Cusimano (MD 1984, PhD 1996): Carolyn Tuohy Impact on Public Policy Award
Understanding the consequences of concussion can save lives. That's why U of T neurosurgeon Michael Cusimano is being honoured with the Carolyn Tuohy Impact on Public Policy Award, in recognition of research and advocacy that has influenced major league sports—from hockey to baseball to soccer—to make changes to help reduce concussion rates, and better care for their young players.
Cusimano published a landmark study about the risks of body-checking in hockey, and convinced the NHL, the NFL and FIFA to put protective protocols in place. He is also the founding director of the Injury Prevention Research Office at St. Michael's Hospital, where he has developed innovative surgical techniques to help people with brain injuries. Read Michael Cusimano's citation.
---
Andrea Sass-Kortsak (BSC 1977 TRIN, MHSc 1981): Vivek Goel Faculty Citizenship Award
Professor Andrea Sass-Kortsak effectively created an entire profession. As director of U of T's Occupational/Industrial Hygiene master's program, the first Canadian degree program in the field, she helped found a regulatory body, the Canadian Registration Board of Occupational Hygienists, which now sets national standards for professionals who prevent workplace hazards.
In recent decades, Sass-Kortsak has also reorganized graduate programs and curriculums for both the Faculty of Medicine and the Dalla Lana School of Public Health, and has become a key member of the Governing Council, especially as chair of the Academic Board. Her tremendous service to the University and her profession is now recognized with the Vivek Goel Faculty Citizenship Award. Read Andrea Sass-Kortsak's citation.
---
STAFF WINNERS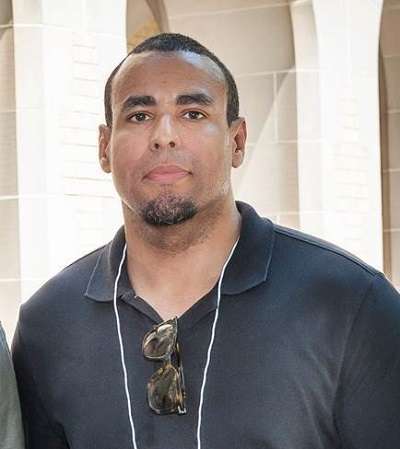 Ike Okafor (BA 2003 NEW): Jill Matus Award for Excellence in Student Services
Black Canadians are underrepresented in the medical profession. Ike Okafor, a senior officer in Service Learning and Diversity Outreach at the Faculty of Medicine, took the practical steps needed to change that. In just four years, he has helped more than 100 students get into top-ranked medical schools, including U of T and Yale—a success now honoured by the Jill Matus Award for Excellence in Student Services.
Okafor started two U of T initiatives: the Community of Support and the Black Student Application Program. Both support students who are Black, Indigenous, economically disadvantaged, or who have a disability, and who want to apply to med school. These programs reach out to university students and graduates, recruit mentors, provide coaching for interviews, offer volunteer and research opportunities and more. Read Ike Okafor's citation.
---
Kristen Moore (MEd 2014): Jill Matus Award for Excellence in Student Services
Kristen Moore brought something extra to her job interview for Dean of Students at Trinity College—a binder filled with ideas for improving student services. Once hired, she followed through with initiatives such as a residence acceptance system that prioritizes community engagement, a dedicated wellness space, and an administration-supported fundraising initiative for queer students.
Moore also created a staff position responsible for community wellness, a tremendously popular move with students. As a proactive thinker and a champion of holistic student support, Moore's efforts have created a more inclusive and welcoming community at Trinity, results that are recognized by the Jill Matus Award for Excellence in Student Services. Read Kristen Moore's citation.
---
David O. Wright (MEd 2009): Joan E. Foley Quality of Student Experience Award
David Wright is Director of Development Logistics for the Office of Corporate and Foundation Relations within the Division of University Advancement. He also harbours a second passion—and it is all about the students. The winner of the Joan E. Foley Quality of Student Experience Award coaches the Varsity Mountain Bike Team not only to win races, but to develop as well-rounded individuals.
Wright insists his riders do their best academically, give back in community service, and prioritize their mental health. Since he founded the team 18 years ago, more cyclists appear on the Dean's List than athletes from any other Varsity team, and every year they organize a major clean-up of the Don Valley trails where they train. Read David Wright's citation.
---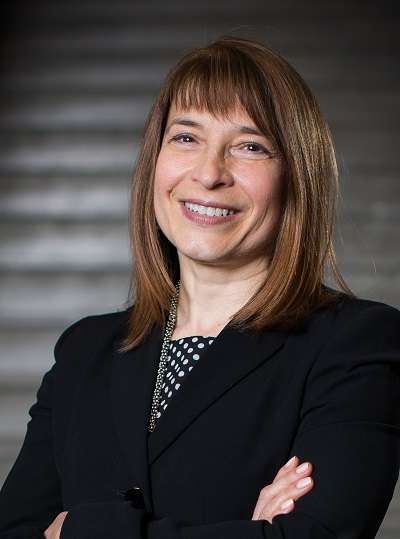 Barbara Dick (BA 1987 UC): Chancellor's Award (Influential Leader)
Overseeing one of the world's largest and most complex alumni operations, Barbara has consistently brought innovative and transformational leadership to her role as Assistant Vice-President, Alumni Relations. Barbara's creativity and unshakeable enthusiasm for higher education, as well as her foundational compassion and unfailingly thoughtful approach have made her one of the most effective and esteemed leaders in the field of Alumni Relations today, recognized by her peers across North America, and alumni around the world.
Barbara has established an unprecedented degree of collaboration and integration with portfolios across the University's three campuses by playing a pivotal role in mobilizing alumni leaders and alumni communities to support and advance our most important University-wide and divisional priorities.   She has completely reimagined alumni relations and elevated its stature and relevance within the University and the alumni community, resulting in a threefold increase in alumni engagement since the start of the Boundless Campaign. Read Barbara Dick's citation.
---
Janelle Joseph (MSc 2006, PhD 2010): Chancellor's Award (Emerging Leader)
Janelle Joseph wears many hats at U of T, where she is director of Academic Success in the division of Student Life, assistant director of the Transitional Year Program, and a lecturer in the Faculty of Kinesiology and Physical Education. And she is a prolific researcher exploring intersections—how gender, skin colour, and ethnicity relate in complex ways to power.
Joseph has advocated for staff training to address unconscious racial bias, created a course on anti-racism in sport, and led a roundtable discussion at the faculty on improving support and outreach for underrepresented groups. The Emerging Leader award recognizes her inspirational efforts to make the University—and the wider community—a better place to learn and work. Read Janelle Joseph's citation.
---
STUDENT WINNERS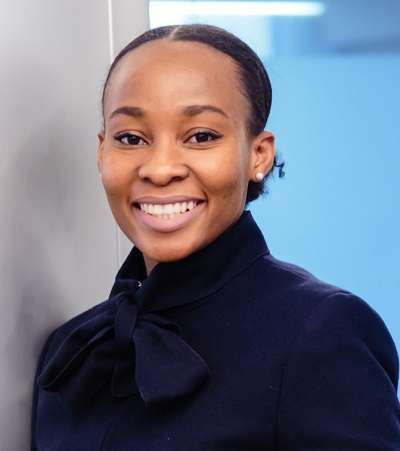 Mama Adobea Nii Owoo: Adel S. Sedra Distinguished Graduate Award
Mama Adobea Nii Owoo is fluent in four languages and cultures—so she's uniquely positioned to contribute to the field of bilingual literacy in minority languages. The nonprofit she founded, the Afroliteracies Foundation, creates free print and video lessons in English and Gã, an indigenous language, for teachers in Ghana.
Nii Owoo is a PhD candidate at OISE, where she brings her warmth and energy to the OISE International Students Association. The Adel S. Sedra Distinguished Graduate Award recognizes her impactful doctoral research: drawing on lessons learned from Canadian First Nations' language initiatives, she is creating an effective indigenous language instruction policy for Ghanaian schools. Read Mama Adobea Nii Owoo's citation.
---
The University of Toronto Alumni Association recognizes the finalists for the Sedra Award as UTAA Graduate Scholars.  The UTAA is celebrating three finalists this year:
Surath Gomis: UTAA Graduate Scholar
Kids at U of T's 2018 Science Rendezvous event were excited – they were building a mechanical butterfly that actually flew! This engaging way to teach children about electricity was the brainchild of the event's co-director, Surath Gomis, a PhD candidate in the Department of Electrical & Computer Engineering. The butterfly showcases his passion for science outreach—not only to engineer clever devices, but to build opportunities in people's lives.
Gomis is working in U of T's Medicine by Design initiative, building microfluidic devices that are revealing the unique properties of stem cells in the retina of the eye. His work holds tremendous potential to spark medical breakthroughs, and has already earned him the prestigious Vanier Canada Graduate Scholarship. Read Surath Gomis's citation.
---
Sahil Gupta (BASc 2014): UTAA Graduate Scholar
When Sahil Gupta saw a woman at Spadina subway station holding a sign: "I need your help to feed my children," he vowed to use his love of science to improve the lives of people on the margins. Gupta founded the Centre for Research on Inner City Health, a student-led research and fundraising effort to provide better care for people who live on the streets.
Gupta's research as a PhD candidate at the Institute of Medical Science could also save lives. He has discovered a novel cellular mechanism that could spell help for thousands of patients who are critically ill with sepsis. His work has already earned him 12 fellowships, including a prestigious Vanier Canada Graduate Scholarship. Read Sahil Gupta's citation.
---
Grace Jacobs: UTAA Graduate Scholar
Grace Jacobs understands the importance of making academic research and researchers accessible to the wider public. Her popular weekly podcast Raw Talk—with 16,000 downloads and counting!—puts a human face on U of T's scientific community by featuring engaging and timely discussions with some of Canada's leading researchers.
Fostering connections has also stood Jacobs well in her work as a PhD candidate at U of T's Institute of Medical Science. Her research combines two fields, neuroimaging and genetics, to discover the neural mechanisms that underlie mental illness. Jacobs has already published a book chapter on neuroimaging in schizophrenia, and her professors describe her research as "post-doc level." Read Grace Jacobs' citation.
---
Jillian Sprenger: John H. Moss Scholarship
Hundreds of people around the world know who Jillian Sprenger is. That's because the fourth-year Trinity College student has already conducted field interviews with them. Her undergraduate research on global health issues has taken her from countries from Pakistan to Taiwan, from Ethiopia to Ecuador. Her documentary film, Road to Colombo, brings the issue of climate refugees to vivid, wrenching life.
Sprenger is also a U of T National Scholar, a high-school mentor and a cross-country runner. The John H. Moss Scholarship will support her future research in graduate school, where she plans to study environmental disaster prevention and response. Read Jillian Sprenger's citation.
---
The UTAA recognizes the four finalists for the Moss Award as UTAA Scholars.
Stefan Divic: UTAA Scholar
Stefan Divic shouldered heavy family responsibilities when his father passed away. Now, the fourth-year Trinity College physics major feels that responsibility in a larger way: for fostering a more equitable society—especially through the science he loves. As a volunteer with the Beyond Sciences Initiative, he co-organized an online conference to benefit global health and immunology students who lack funds to travel to academic gatherings. He also spearheaded a program to distribute care packages to Toronto's street population.
A U of T President's Scholar of Excellence, Divic has already won NSERC research grants for his original research on skyrmion crystals—a class of magnetic materials with potential applications to quantum information processing. He plans to pursue graduate studies in condensed matter physics. Read Stafan Divic's citation.
---
Hana Nikčević: UTAA Scholar
Working for U of T's Caffiends Fair Trade Café led Hana Nikčević, a history of art student and a keen photographer, to a unique career goal. She hopes to marry her love of creativity with her love of social justice by researching how art intersects with gender and environmental issues. A University of Toronto Scholar, Nikčević is a fourth-year student at Victoria College.
Nikčević has been deeply involved in volunteer work– launching a student gallery at Caffiends, leading photography workshops at Hart House and founding Intaglio, the University of Toronto's first undergraduate journal in Art History. Next up for her: a master's degree in art history at U of T. Read Hana Nikčević's citation.
---
Alisha Stranges: UTAA Scholar
From treading the boards to hitting the books: for Alisha Stranges, life in theatre led her to an original insight worthy of study. Her undergraduate research explores a new way in which dance can be therapeutic for people recovering from trauma. The work is informed by her experiences leading theatre workshops for young people, and facilitating the popular interactive Qu(e)erying Religion program at U of T's Multi-Faith Centre.
A final-year student in women and gender studies at Innis College and a published playwright, Stranges has won more than 20 scholarships at U of T. When she graduates, she'll pursue a psychotherapy qualification, then start a practice helping marginalized queer youth. Read Alisha Stranges' citation.
---
Darcy Taylor: UTAA Scholar
Where does your moral compass point? For Darcy Taylor, a fourth-year student at Trinity College, focusing on values is a fruitful way to look at international policy issues – and his profs agree, praising his "exceptionally original insights." He's already planning complex graduate research on legality of humanitarian interventions.
Taylor is both a Loran Scholar and a University of Toronto Scholar. He coaches tennis, teaches adult literacy, and volunteers with both youths and seniors in his native Newfoundland. His resume includes study and internships in Paris, Beijing, Ottawa and Washington D.C., where he worked for U.S. Congresswoman Nancy Pelosi. Read Darcy Taylor's citation.