December 4, 2017 | Campus
Canada becoming more attractive to students from Hong Kong, Gertler tells South China Morning Post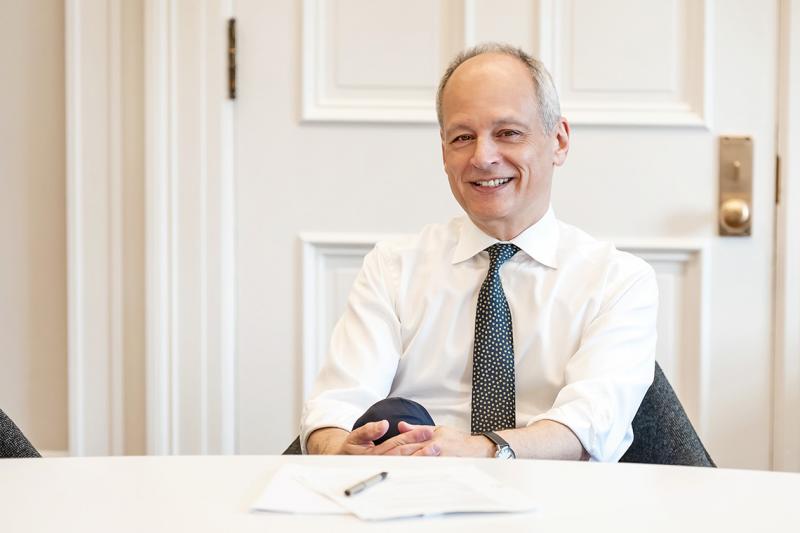 In the last five years, the number of students from Hong Kong has gone up more than 30 per cent, says U of T President Meric Gertler (photo by Lisa Sakulensky)
---
International students, including many from Hong Kong, are coming to the University of Toronto in greater numbers in the wake of Brexit and the election of U.S. President Donald Trump, says U of T President Meric Gertler.
The increase is also due to U of T's rank as one of the top public universities in the world, he tells the South China Morning Post, Hong Kong's English-language newspaper.
In the last five years, the number of U of T students from Hong Kong has gone up more than 30 per cent, from 490 to 650.
Britain's vote to leave the European Union last year and Trump's anti-immigration policies and rhetoric have led more students to consider studying in Canada, President Gertler says.
"Both events make Canada look more attractive because while international students might have perceived the U.S. [and the U.K.] as being now less welcoming to international students, you see Canada going in the opposite direction, encouraging international students to come," he says.
While other countries discuss restricting immigration, the Canadian government has relaxed criteria for applying for permanent residency.
"These are all ways of sending very friendly signals to international students at a time when other countries want to put up walls or reduce the number of visas for international students," President Gertler says.
President Gertler was in Hong Kong last month for the 11th edition of the university's Asia-Pacific Graduation Ceremony. The event was an opportunity for hundreds of students from the previous two years to celebrate their achievements closer to home with their family and friends, complete with robes, certificates and photos.
U of T was the first North American university to hold a regional graduation ceremony in 1996.
In the days after the event, President Gertler attended alumni events in Hong Kong, China and Singapore, stopping to sample classic Hong Kong dim sum.