"149 Paintings You Really Need to See in North America (So You Can Ignore the Others)" by alumnus Stephen Grant
By Lucianna Ciccocioppo
Stephen Grant and co-author Julian Porter recommend the Cézanne collection at the Philadelphia Museum of Art. Pictured: European Art 1850-1900 – Women's Committee Gallery, (164), first floor. At center: Paul Cézanne, The Large Bathers, 1900-1906, oil on canvas. Purchased with the W. P. Wilstach Fund, 1937, Photo: © Elizabeth Leitzell 2016.
---
What's a busy partner at one of Toronto's top family law firms doing writing an art book?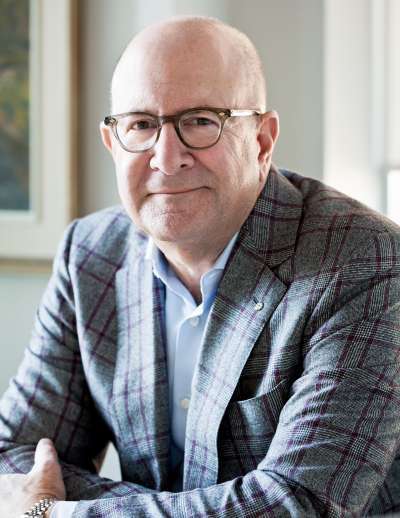 "Enjoying my life, sharing my experiences, reflecting on all of the great art I've seen," says alumnus Stephen Grant (LLB 1973) of Grant Crawford Watson LLP.
Grant is co-author of 149 Paintings You Really Need to See in North America (So You Can Ignore the Others). He wrote it with his friend, fellow advocate Julian Porter, he of the book, 149 Paintings You Really Need to See in Europe (So You Can Ignore the Others). Grant likes to point out the Mona Lisa is not in Porter's first book, "because Julian thinks it's mud."
In this 480-page book, Grant goes beyond the usual famed oeuvres, hoping to challenge your reactions. Vincent Van Gogh's "Starry Night?"
"It's gorgeous. It's lovely. I was there [the Museum of Modern Art] the other day and I kept thinking how I could have put Starry Night in there. But I didn't."
Grant made his 49 picks and wrote about modern, abstract art over a couple of years, "just for fun really." The other hours of the day, when he's not being an advocate and mediator/arbitrator, he is writing and editing about the law—as editor of the Advocate's Journal and of the American College of Trial Lawyers Journal.
His writing keeps you flipping the glossy pages with a non-academic and lively behind-the-scenes tone, given his expertise of 20th century artwork—based on his own library and his global gallery travels, once a year to France, every few years to Italy and elsewhere—highlighting provenances and artist history.
There's Jean-Michel Basquiat, the Haitian-American prodigy who overdosed at 27, American painter and printmaker Joan Mitchell, Canadian Emily Carr and many European artists.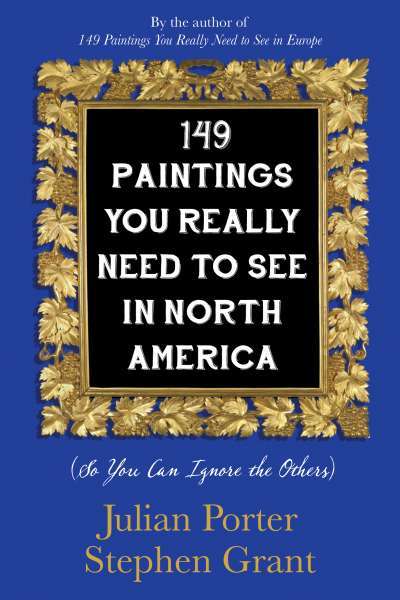 "It's the art that I gravitated towards over my lifetime…Who doesn't like Italian Renaissance art? Probably nobody. But does everybody have the same appreciation or understanding? Probably not."
Find his book on Amazon, Indigo, or at the MOMA shop in New York. Or better yet, join him on tour at an upcoming legal conference, where he may just take a group around that city's museums or galleries.
"I want to reach anybody who's interested in art, young or old. It's trying to unpack the magic of actually doing a painting. How have they done that? It's something that just fascinates me."