April 23, 2021 | Volunteer & Awards
U of T alum Derek Tsang calls Oscar nod an "exciting and special moment"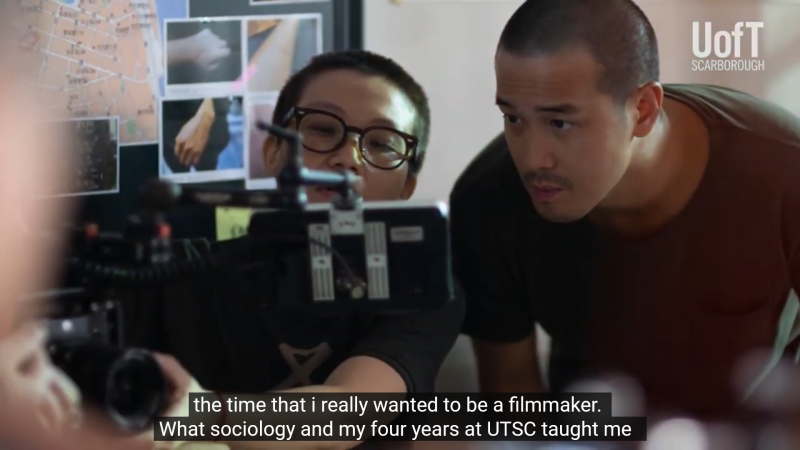 Derek Tsang (BA 2001 UTSC) graduated from University of Toronto Scarborough in 2001 with a degree in sociology – but he always knew he wanted to make movies.
The Hong Kong resident is now an actor and director, and, this year, his film Better Days was up for an Academy Award for best foreign language film.
"When I found out about the nomination I was actually bumming out on my couch and then all of a sudden, the phone started ringing," Tsang says. "People were starting to congratulate me and that's really when it hit me – and I just jumped on my couch, I was just jumping around you know, screaming.
"It was definitely a very exciting and special moment."
Tsang is not the first U of T alumnus to receive an Oscar nomination. In 2014, for example, Faculty of Music alumnus Owen Pallett (BMus 2002), the renowned indie singer-songwriter and violinist, was nominated for his contributions to the score of Spike Jonze's film, Her, while former Faculty of Applied Science & Engineering student Andy Koyama was up for his role in mixing the sound of the film, Lone Survivor. Acclaimed filmmaker Atom Egoyan (BA 1982 TRIN, Hon DSL 1998, Hon LLD 2003) also received two nominations for his 1997 film, The Sweet Hereafter.
If he wins, Tsang will follow in the footsteps of such alumni as composer Mychael Danna (MUSBC 1986, BEd 1987), who won an Oscar in 2013 for best original score for the film Life of Pi – and actor Donald Sutherland (BA 1958 VIC, Hon LLD 1998), who received an honorary Oscar in 2017.
Jos Stam (MSc 1991, PhD 1995) has won three times for pioneering work on 3D modelling techniques while most recently Domee Shi – whose proud mother, Ningsha Zhong (PhD 1997), is a longtime U of T staff member – received the Oscar for best animated short for Pixar's Bao.