February 17, 2022 | Alumni
How mentorship powered Michael Gritti to top-tier cardiology research
By Michael Gritti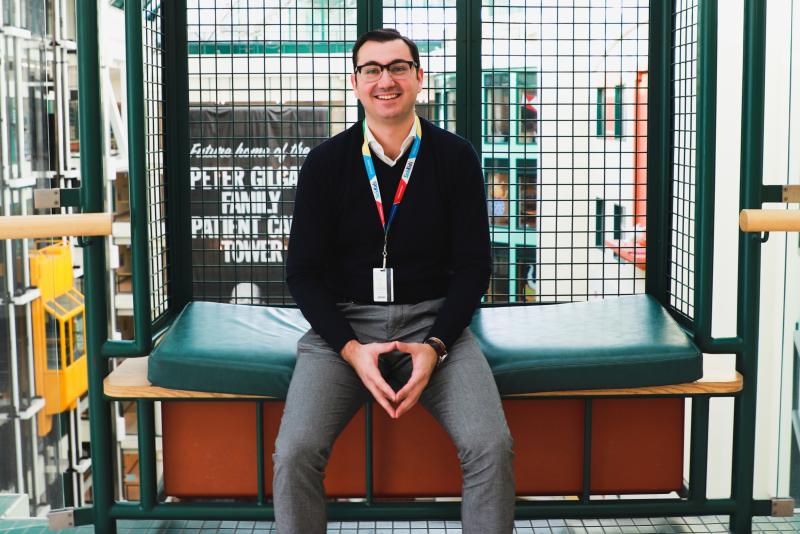 Dr. Michael Gritti (MD 2019) is a third year core Paediatrics resident and incoming paediatric cardiology fellow at the University of Toronto's Temerty Faculty of Medicine.
---
It was June 2019 and I was finishing up my MD degree at the University of Toronto and about to start my residency at The Hospital for Sick Children. From past experience, I knew the value of making positive connections early on and I didn't want to waste any time setting myself up for success.
I drew up a list of potential mentors, all leading experts in my field of interest: paediatric cardiology. One by one, I contacted them to set up an informal meeting — a meet-and-greet, just to introduce myself, talk shop, discuss my passions and future potential.
It wasn't the first time I'd set out to connect with someone who could help guide and counsel me in my career. In fact, it wasn't even the first time I had done it at SickKids. I hadn't yet found a perfect mentorship match, but I knew that by partnering with the right person — someone who understood my strengths and weaknesses and would challenge me accordingly — it would be beneficial in my professional development. I knew because I'd seen it happen with my father.
I knew because I'd seen it happen with my father
My dad is a general contractor. When I was a kid, I worked alongside him from job to job. He seemed to know every aspect of construction and to be a true master of his craft. I learned quite a lot by watching him — not just about building houses, but also about teaching his young staff to master the same skills he had. At home, my dad would talk with great pride about employees who left to form their own businesses. This laid the foundation for my own work ethic and cemented my belief in the value of mentorship.
While I was pursuing my undergraduate degree I looked for summer jobs where I could watch and learn from physicians. I was really interested in working at SickKids and sent about a hundred emails that essentially said the same thing, "I'm young. I'm eager. I'm ready to work."
Only a fraction of those doctors responded that they were hiring. Ultimately, I landed in the Labatt Heart Centre and spent three summers there. I loved it and I knew my future was headed in that direction.
 While in medical school, I explored all the mentorship programs and personal connections I had made in search of a mentor. I met some phenomenal people, many of whom shaped my medical career in a variety of ways. But it was never a perfect mentorship match. At times there was a subject matter mismatch, other times it was just scheduling difficulties. Like with any good relationship, mentorship takes time and effort. From my experience, it also can take a little bit of luck.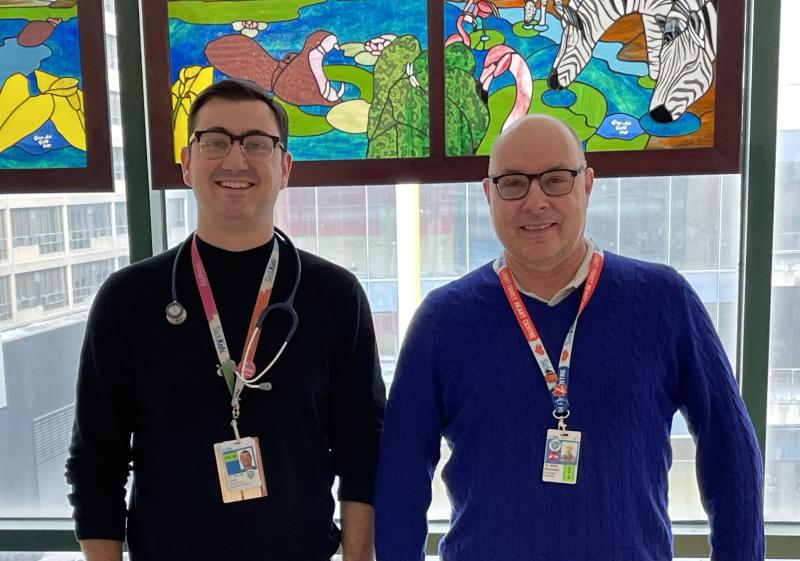 Fast forward to June 2019, and my exploratory mentorship meetings with cardiologists. In the meetings, a common name kept coming up: Dr. Brian McCrindle.
I was familiar with Dr. McCrindle from my summers at SickKids in the Labatt Heart Centre. He is the statistical co-director at the Congenital Heart Surgeons' Society (CHSS) Data Center, a cardiologist at SickKids and a Professor of Paediatrics here at U of T. I hadn't met him in a meaningful way — just passed him in the hallways over the years. He wasn't originally on my list because his area of research wasn't a match with my own interests. But if so many other cardiologists thought he'd be a good mentor, I was curious to find out why.
I reached out to Brian and it didn't take long for me to understand the reason he'd been recommended. Brian is renowned for his mentorship abilities. He is known to give mentees real-world problems to solve, the tools with which to successfully tackle them and the confidence needed to rise to the occasion.
In my case, he granted me access to a large database of bloodwork and patient samples that had been collected in the early 2010s. The previous study had lapsed and he'd been waiting for the right opportunity to revive it. We quickly began to form a hypothesis targeting the effects of cardiac surgery on kidney function. He provided me access to a team of summer students, helped me write a grant and a budget, and let me run with it.
 
I have incredible respect for people like Brian who've put in a consistent effort to mentor the next generation
I started by reaching out to his past collaborators, explaining my new role on Brian's team. I instantly tapped into an international network of top-tier researchers all ready to engage in our project. Bit by bit, I developed my own working relationships and built trust among the collaborators. The research was elevated to a level I would never have been able to attain on my own.
Since then, I've come to truly appreciate the extent of Brian's mentorship legacy. This past year, I travelled across Canada working in different paediatric cardiology programs. I met many cardiologists who had been mentored by Brian in the past who shared their own stories and experiences. It was as if we all had something in common before we even met. As a lifelong football fan, I was well aware of famous "coaching trees" in competitive sports. It seems to me that academia mirrors sports in this regard, and I felt immensely privileged to be part of the family and academic coaching tree associated with Brian.
Brian and I met almost bi-weekly through the pandemic, which is no small feat. Medicine is hard enough on a good day — the harsh hours, the difficult outcomes and the sheer responsibility of people's lives resting in your hands. Pursuing research and an academic career on top of that takes a lot of time and energy. I have incredible respect for people like Brian who've put in a consistent effort to mentor the next generation, not just here and there but over the long arc of their entire professional career. I truly hope I too can do that for someone else one day.
My advice to those who are still waiting to find the right mentor is to work hard and, above all, keep trying! Persistence is the vehicle that will get you there. If you truly want it, it will happen. Listen to the people in your field, they will act as a compass to guide you in the right direction. Mentorship relationships, like Rome, aren't built in a day — but they have value that can last a lifetime.
volunteer: help students and enrich your life
Mentoring is just one of the many ways our alumni can support the next generation.
Explore Temerty Medicine's many volunteer opportunities and fill out the volunteer form to show your interest.
Explore opportunities for any U of T graduate to get involved and make a difference.