York Region, ON: Mental Fitness Webinar
Mental Fitness Webinar
Hosted by the University of Toronto York Region Alumni Network
If you're feeling stressed and anxious about your daily life and would like some tools and techniques to better cope, join us for a session on "Mental Fitness". We exercise and go to the doctor to stay physically healthy. What do we do and where do we go to stay mentally healthy? U of T alumnus Luki Danukarjanto (BSc 2002) walks us through the biology and neuroscience around why we are stressed and anxious. Then more importantly, how to improve our mental fitness to do something about it. He'll share tools  and strategies to help you improve your mental wellness.
Luki is a career coach who found his purpose helping others find theirs! He is a former management consultant with Deloitte, undergrad campus recruiting lead, and holds a degree in computer science from the University of Toronto. He is the author of SIWIKE "Stuff I Wish I Knew Earlier" how to unlock your career potential and host of a podcast of the same name. Luki is a professor as well as mentor for various youth entrepreneurship organizations around the GTA (Greater Toronto Area). He's also a dad and lifelong learner! 
Date: Saturday, June 19, 2021
Time: 10:30am - 11:45am EDT
Where: Virtual. Details will be shared with all registrants prior to the event.
Your alumni representatives and event organizers, George Li (HBSc 2013, BSc 2018), Wendy Szeto (MSW 2011), Tony Tsui (BASc 2007, MASc 2009), and Randy Wang (BASc 2004) will be there to virtually welcome you.
---
This social activity is one of the many diverse events hosted by your local alumni group. Stay informed, inspired and connected, because together we are boundless.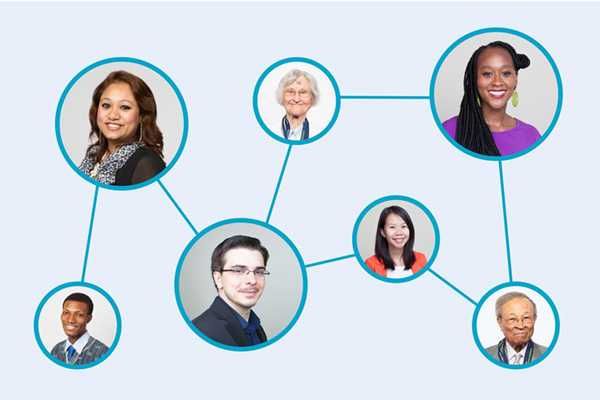 Alumni Networks
Alumni Networks
U of T alumni form an incredible network across more than 190 countries. We can help you stay in touch, enjoy great social experiences, meet interesting, like-minded people, and feed your love of learning. 
Connect with alumni in your community