Taiwan
Taipei, TW: Do Robots Have Rights?
Join fellow U of T alumni and friends for a lecture that explores the future of artificial intelligence.
10:30 AM to 11:30 AM - Brunch & Reception
11:30 AM - Presentation
12:10 PM - Q&A
12:30 PM - Post-Event Reception
Please note that registration for this event is now closed. Please email Prudence Ng at prudence.ng@utoronto.ca to be added to the guest list.
Barbara Dick
Assistant Vice-President, Alumni Relations
University of Toronto
cordially invites you to a thought-provoking presentation by
Professor Mark Kingwell
Department of Philosophy
University of Toronto
Do Robots Have Rights?
AI has already stoked fears about surveillance and mass unemployment. Yet the possibility of creating AIs that think and feel—sentient AIs—raises difficult questions. How should we treat them? Do they have legal rights? Do we also pose a threat to them? Prof. Kingwell's talk explores the ethics and politics of sentient AIs.
About Mark Kingwell
Contributing editor, Harper's Magazine, and winner of two National Magazine Awards
Author of several national bestsellers, including Better Living and The World We Want, as well as a recent release, Wish I Were Here, about boredom and technology in the 21st century
Media commentator on political, cultural and aesthetic theory
---
Prof. Kingwell's presentation is part of an ongoing series of compelling lectures for alumni, hosted in cities around the world. U of T Where You Are brings the university right into your community. Stay informed, inspired and connected, because together we are boundless.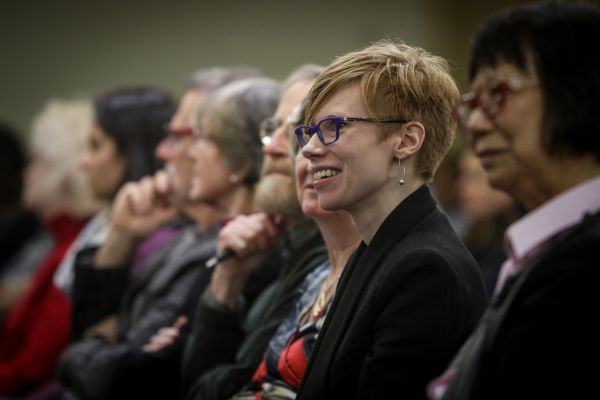 U of T Where You Are
U of T Where You Are
U of T's popular lecture series comes to where you live and work, in cities around the world. Stay informed, get inspired!
More about this lecture series