University of Toronto Mississauga | Mississauga
Mississauga, ON: 2019 Snider Lecture featuring Daniel Dale - Reporting on Trump, the Fords and the Facts.
Hosted by the University of Toronto Mississauga.
Join fellow U of T Alumni and Friends for a Snider Lecture featuring Daniel Dale, Reporting on Trump, the Fords and the Facts.
Award-winning reporter Daniel Dale has built his career on fact-checking politicians. At the 2019 Snider Lecture, Dale will share his stories about his time at CNN and the Toronto Star covering Donald Trump, Rob Ford and Doug Ford. He'll focus on his fact-checking work—why he started it and kept doing it, why facts still matter in this era, why it's important to call a lie a lie, how people across the spectrum have reacted to what he does and how the media is still failing in handling political dishonesty. He'll also offer some advice to citizens about how they can contribute to a fact-based discourse.
Register online to attend in-person. Seating is limited and first-come, first-served.
Livestream also available. 
Complimentary parking for the event to be announced. Please allow ample time to park and find your way to the lecture hall.
Questions? Please contact Mary-Catherine Hayward, office assistant, Office of the Dean, at marycatherine.hayward@utoronto.ca or 905-828-5377, if you require information in an alternate format, or if any other arrangements can make this event accessible to you.
---
This social activity is one of the many diverse events hosted by your local alumni group, bringing U of T right into your community. Stay informed, inspired and connected, because together we are boundless.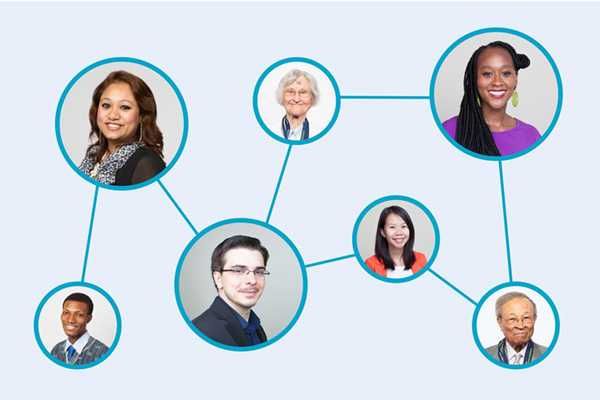 Alumni Networks
Alumni Networks
U of T alumni form an incredible network across more than 190 countries. We can help you stay in touch, enjoy great social experiences, meet interesting, like-minded people, and feed your love of learning. 
Connect with alumni in your community