U of T Where You Are: Science (not only love) in a time of cholera: Reliable quantification of causes of death worldwide
Join us to learn about how studying death impacts global health
The big lesson from 200 years of demography and epidemiology is that death in young life should be rare and that death in middle age need not be common anywhere. Worldwide, life expectancy in the last 50 years has improved more than the preceding 5000 years, due mostly to powerful knowledge of disease risks and transmission paired with interventions. Going forward, the major challenge to continue progress will be reliable information on what kills people and how many. In low income countries, most deaths occur at home and without medical attention so the causes of death are not known. India was in a similar situation until about 15 years ago when the Million Death Study (MDS) began. 
The MDS has transformed disease control in India and globally. It has shown that India has a lot more tobacco deaths (1M/year) than estimated earlier and has also documented declines in major causes of childhood deaths, as well as the contribution of smoking and other risk factors. The MDS is now is being replicated in other parts of the world where deaths are mostly unrecorded.  A major challenge will be to reliably document mortality from COVID-19, and the MDS approaches paired with serological studies are now underway to help track the pandemic in Canada and other countries.
The future of global health, notwithstanding current challenges, continues to be one of the shining achievements of humanity in the 21st century.  Join us to learn more about how ongoing attention to science can help ensure that many lives can be saved.
Register to watch live on November 19th or, if you're unable to tune in, you can register to view on-demand after the broadcast date.
---
Professor Prabhat Jha studied at Oxford as a Canadian Rhodes Scholar and is now the University of Toronto Endowed Professor in Global Health and Epidemiology at the Dalla Lana School of Public Health, a Tier 1Canada Research Chair in Global Health, and the founding Executive Director of the Centre for Global Health Research at Unity Health Toronto.

Professor Jha is widely regarded as one of the most influential figures in global tobacco control. He is the author of several influential publications on tobacco control, including two that helped enable a global treaty on tobacco control, now signed by over 180 countries. 

Previously, Jha held senior positions at the World Health Organization, and at the World Bank. His notable recognitions include being elected Fellow of the Royal Society of Canada (2018), Foreign Fellow of the US National Academy of Medicine (2016), the Inaugural CIHR Population Trailblazer Award (2015), WHO No Tobacco Day Award (2014), Fellowship in the Canadian Academy of Health Sciences (2013), Officer of the Order of Canada for services to global health and epidemiology (2012), American Cancer Society Luther Terry Award for Research on Tobacco Control (2012), The Globe and Mail 25 Transformational Canadians (2010), and Top 40 Canadians under Age 40 (2004).

Jha holds an MD from the University of Manitoba and a DPhil from Oxford University.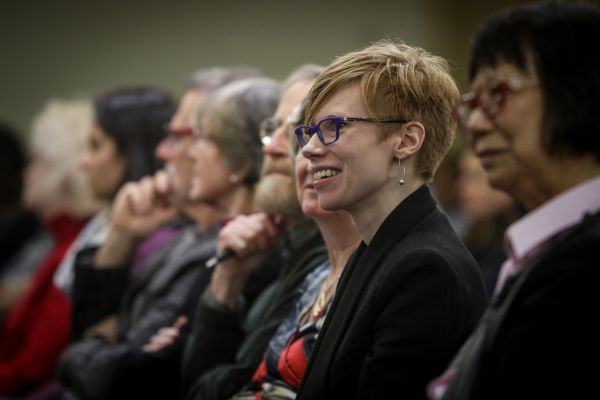 U of T Where You Are
U of T Where You Are
U of T's popular lecture series comes to where you live and work, in cities around the world. Stay informed, get inspired!
More about this lecture series