U of T Alumni Virtual Book Club Event: In Conversation with Genevieve Graham
Join author Genevieve Graham as she discusses her book, The Forgotten Home Child
Join us for a virtual book club event with best selling author, Genevieve Graham (BacMusPerf 1986) and editor, author and blogger, Kerry Clare (Hons BA 2002, MA 2007), as they discuss Graham's book and the winter U of T Virtual Alumni Book Club selection, The Forgotten Home Child.
Date: Tuesday, March 16th, 2021
Time: 7:00pm - 8:00pm EST
Please note that the Zoom link will be sent to all registrants 24 hours in advance of the event.
This event is open to all U of T alumni - even if you aren't a member of our book club, we encourage you to attend! To learn more about the university's Alumni Virtual Book Club via our online portal.
Alumni are welcome to submit their questions live during the event or you can submit any questions in advance on the registration form (the author and the moderator will do their best to get to answer all questions).
Learn more about where you can purchase The Forgotten Home Child.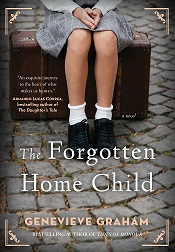 The Forgotten Home Child
2018

At ninety-seven years old, Winnifred Ellis knows she doesn't have much time left, and it is almost a relief to realize that once she is gone, the truth about her shameful past will die with her. But when her great-grandson Jamie, the spitting image of her dear late husband, asks about his family tree, Winnifred can't lie any longer, even if it means breaking a promise she made so long ago...

1936

Fifteen-year-old Winny has never known a real home. After running away from an abusive stepfather, she falls in with Mary, Jack, and their ragtag group of friends roaming the streets of Liverpool. When the children are caught stealing food, Winny and Mary are left in Dr. Barnardo's Barkingside Home for Girls, a local home for orphans and forgotten children found in the city's slums. At Barkingside, Winny learns she will soon join other boys and girls in a faraway place called Canada, where families and better lives await them.

But Winny's hopes are dashed when she is separated from her friends and sent to live with a family that has no use for another daughter. Instead, they have paid for an indentured servant to work on their farm. Faced with this harsh new reality, Winny clings to the belief that she will someday find her friends again.

Inspired by true events, The Forgotten Home Child is a moving and heartbreaking novel about place, belonging, and family—the one we make for ourselves and its enduring power to draw us home.
Author - Genevieve Graham
Bestselling author, Genevieve Graham, graduated from the University of Toronto in 1986 with a Bachelor of Music in Performance (playing the oboe). Graham is the #1 bestselling author of The Forgotten Home Child, Tides of Honour, Promises to Keep, Come from Away, and At the Mountain's Edge. She is passionate about breathing life back into Canadian history through tales of love and adventure. She lives near Halifax, Nova Scotia. Visit her at GenevieveGraham.com or on Twitter and Instagram @GenGrahamAuthor.
Moderator - Kerry Clare
Kerry Clare is a National Magazine Award–nominated writer, editor of the essay anthology The M Word: Conversations About Motherhood and author of Mitzi Bytes. Her latest novel is Waiting for a Star to Fall, and she is editor of the Canadian books website 49thShelf.com.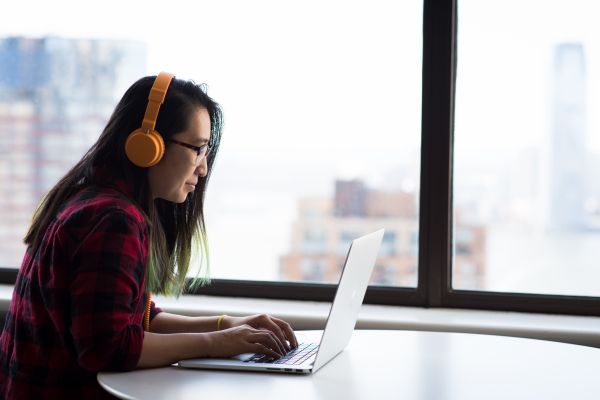 This event is part of
U of T alumni online programming includes free Massive Online Open Courses (MOOCs), the U of T alumni book club, and online lectures and webinars on a wide range of topics from health to computing to Indigenous Studies.